Houses come in all shapes and sizes, but most of us have never seen something quite like the "skinny house" in Deerfield, Illinois.
The unconventional home, which recently sold for $260,000, is going viral after one TikTok user introduced social media users to its unique design.
Known to locals as the Pie House, the two-bedroom home measures just 3 feet wide on one of its sides, and at first glance, it'll make you scratch your head in amazement. And that's exactly what TikTok user @eli.korn_ did as he posed in front of it.
In the short clip, he briefly tours the home's slim exterior, which left TikTok users with a lot of unanswered questions.
"How does someone live there?" one commented while another wrote, "But like...how do the stairs work? Are they just an entire corner? Are they spiral? is it just a LADDER?"
The TikTok quickly went viral and amassed more than 1.2 million views and nearly 5,000 comments.
As it turns out, the Pie House is actually set on a 3,876-square-foot triangle lot and ends up extending to about 20 feet in width. The unique home has over 1,600 square feet of living space, including a finished basement, two bedrooms and two-and-a-half bathrooms.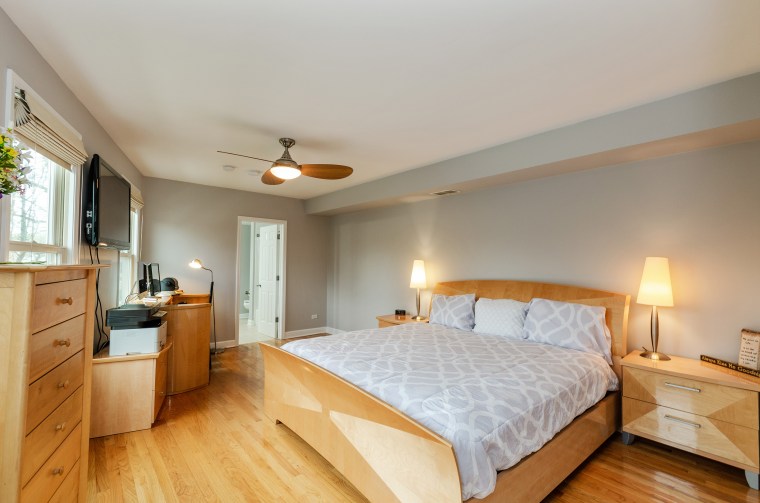 After his initial post went viral, @eli.korn_ shared several follow-up videos, including one where he shows the wider part of the building's exterior.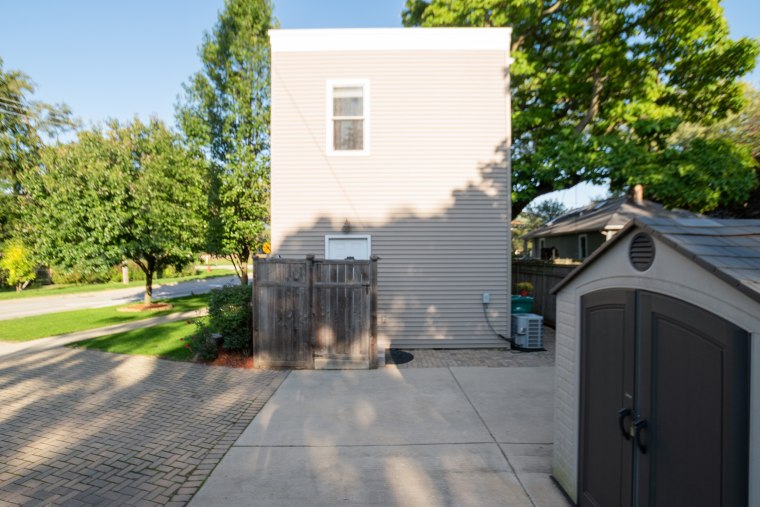 Realtor Alan Berlow of Coldwell Banker Realty sold the home and told TODAY the area that is 3 feet wide is used as a bathroom and storage area. He also revealed how the house got its endearing nickname: "It's shaped like a piece of pie. Also it's a 'slice' of history in Deerfield, an area in the famous North Shore of Chicago."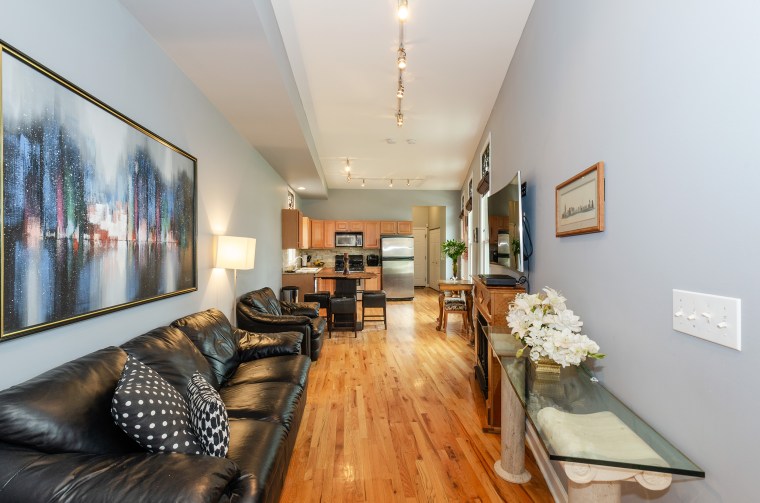 While looking at the home, one might think the bedrooms and bathrooms are pretty tiny, but Berlow said they actually feel like a normal size.
"The space and how it's distributed through the home is certainly nontraditional but it works. The home was built specifically for the size of the lot and it's far more functional than it looks," he said.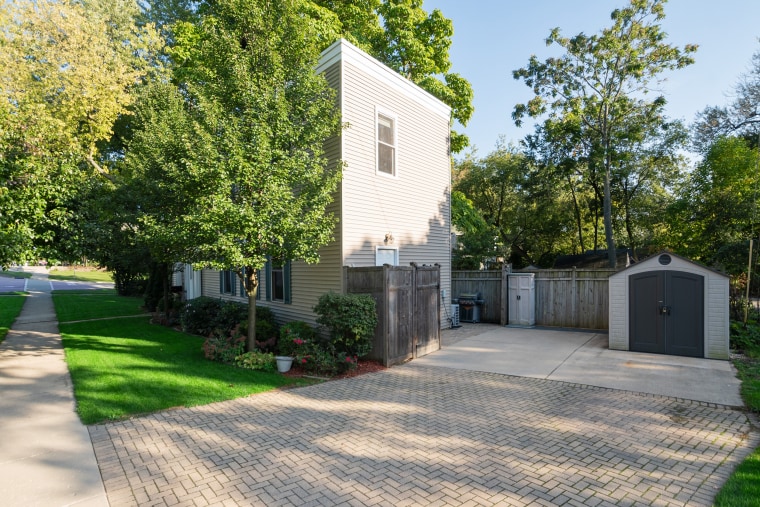 The Pie House might be causing a stir with the social media community, but Berlow said he's not surprised by all the attention it's currently getting.
"It's so unique and it's a very well-known home in the community," he added. As far as some of the viral videos on TikTok, it just goes to show the curiosity of real estate flows through all generations, and we're excited they are putting their own brand of creativity on it."