Drew Barrymore is proving once again that she's a lot like the rest of us — particularly when it comes to being a little sloppy.
The 48-year-old actor and "The Drew Barrymore Show" host posted a cute video Feb. 28 on Instagram that showed her giving fans a glimpse of her bedroom before and after cleaning it.
The "before" footage showed the "Charlie's Angels" franchise star raising her eyebrows in embarrassment as she panned the camera around her messy room. A mound of clothes covered a chair, a desk teemed with clutter and cabinets were left flung open to add to the disarray. The bedroom's floor was a disaster, too, with books and papers scattered everywhere.
Barrymore then walked into her bathroom where the vanity overflowed with beauty products. She bit her hand in horror at the sight of it.
The video's "after" footage found Barrymore sighing in relief. She proudly showed off the inside of a tidy clothes closet before making her way back to her now-neater bedroom.
The "50 First Dates" star did a chef's kiss gesture of satisfaction while showing off her newly organized desk. The floor of her bedroom was also now free of debris, and her bathroom vanity? Spotless.
"Show me your room before and after you clean it…." Barrymore captioned her post.
Barrymore's fans got a kick out of her relatable video.
"If Queen Drew's room can look like this sometimes, then it's okay if mine does too. Thank you for your authenticity," one wrote.
"Thank you for this. Sometimes I feel like every room in the house is a mess and I'll never catch up," said someone else.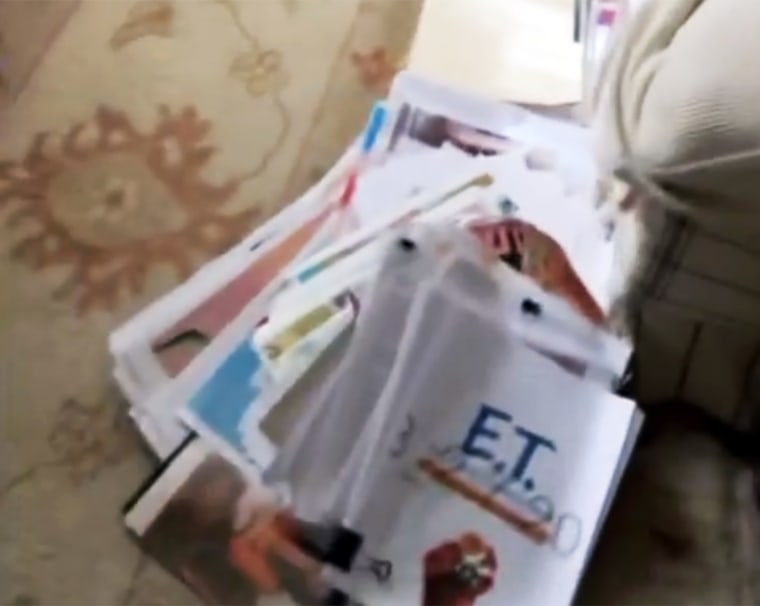 Several eagle-eyed viewers commented on what appeared to be a script or other papers related to "E.T." Just how long had those papers been lying on the bedroom floor? The big-hearted sci-fi classic was released in 1982, when Barrymore was 7.
In October 2022, Barrymore and her "E.T." co-stars Henry Thomas, Dee Wallace and Robert MacNaughton honored the movie's 40th anniversary on her talk show by reminiscing about the fun they had while filming it — and how adorable Barrymore was both on camera and behind the scenes.
"When I watch ('E.T.') now, I can't believe how funny you were and how cute you were," Thomas, who played Elliott, gushed to Barrymore, who played Elliott's kid sister, Gertie.
"A little scene stealer," agreed MacNaughton, who played the pair's older brother, Michael.
During the episode, Barrymore revealed that she thought the animatronic puppet who played E.T. was alive.
"I really, really loved him in such a profound way," she recalled, adding, "I would go and take lunch to him."