This holiday season, give the gift everyone on your shopping list will love: food. 
For TODAY.com's 12 Days of HoliDIY series, we have scoured Pinterest to bring you daily posts through Dec. 19 filled with DIY projects you will want to bring into your holiday festivities — and you can find even more on TODAY's Pinterest HoliDIY board. So far, we have gifted DIY projects for:
Today, we are dishing out DIY recipes for the best kind of gift: the edible kind. Check out these mouthwatering sweet and savory treats for a whole crowd in just one afternoon.
Christmas tree cupcakes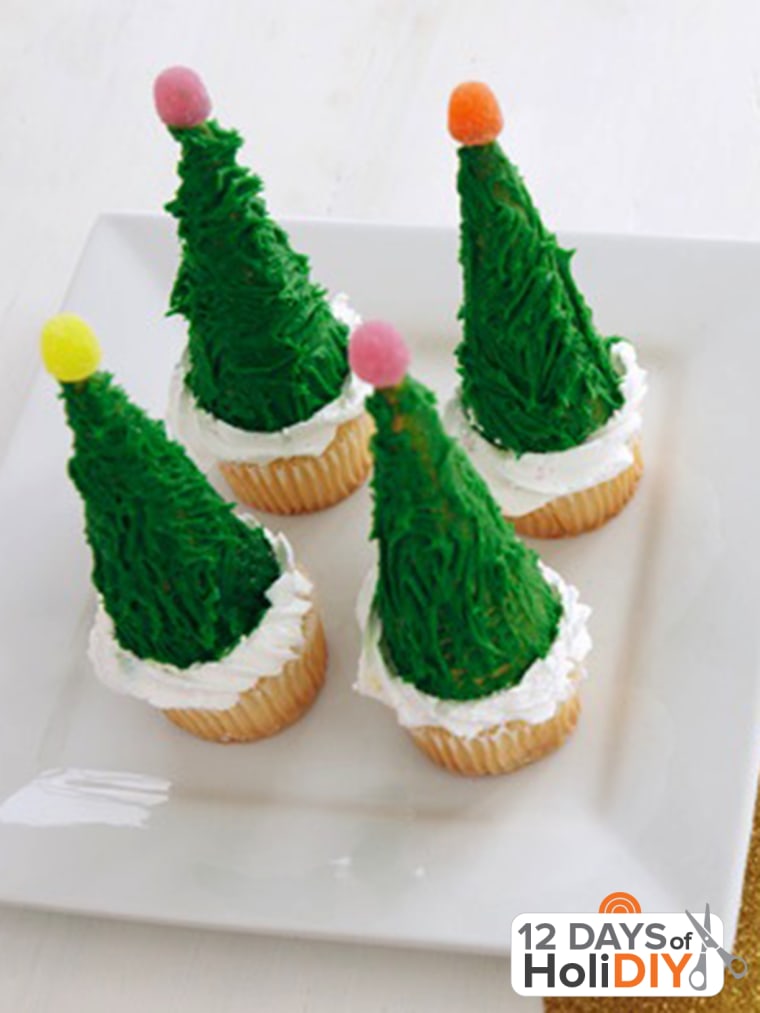 Faces will light up like Christmas trees when you give these charming cupcakes, which are made with sugar cones to create towering, gumdrop-topped trees. Lauren Conrad has the how-to.

Bourbon balls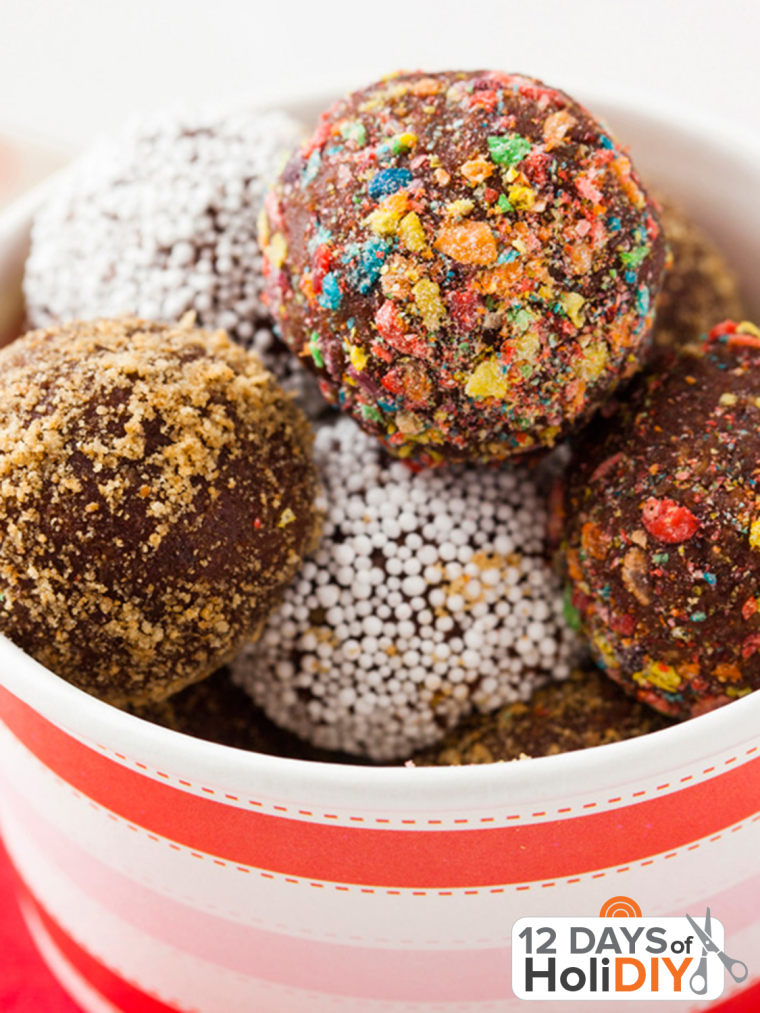 The great thing about these sweet treats from Brit + Co. (other than everything) is that they actually get better as the days go by, making them perfect for shipping around the country at holiday time. Learn how to make them here. 

Monogrammed star cakes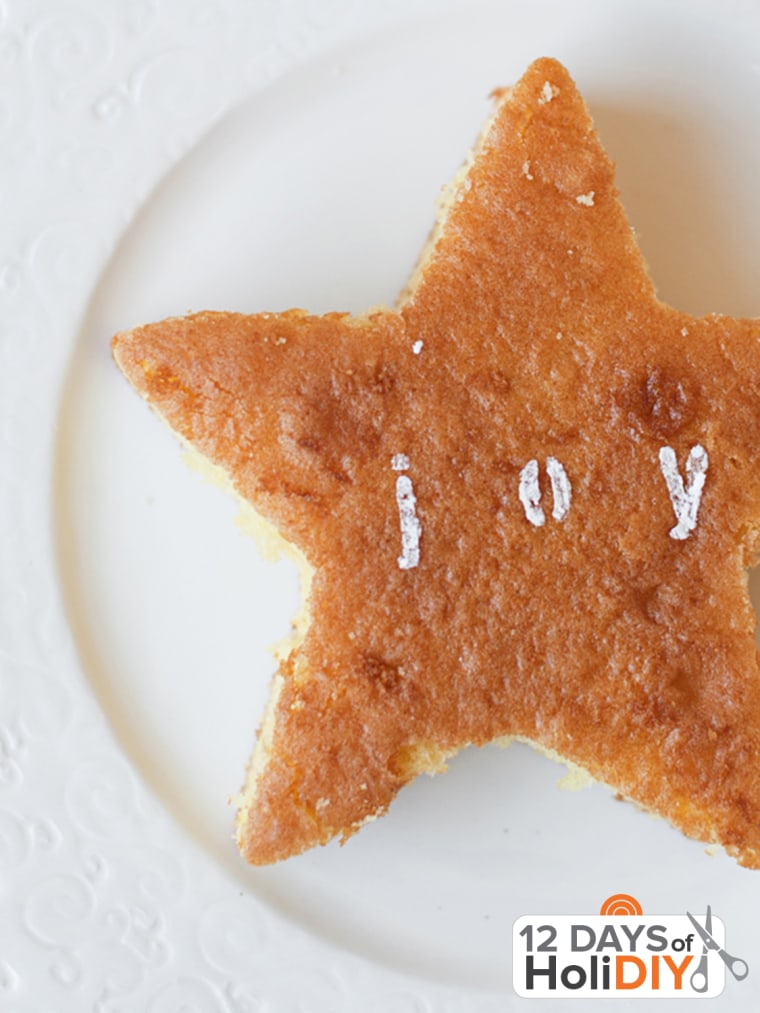 A box of yellow cake mix is behind this idea from A Subtle Revelry, and it's much easier to create than the intricate presentation makes it look. Find the instructions for the tiny treat here. 

Homemade salsa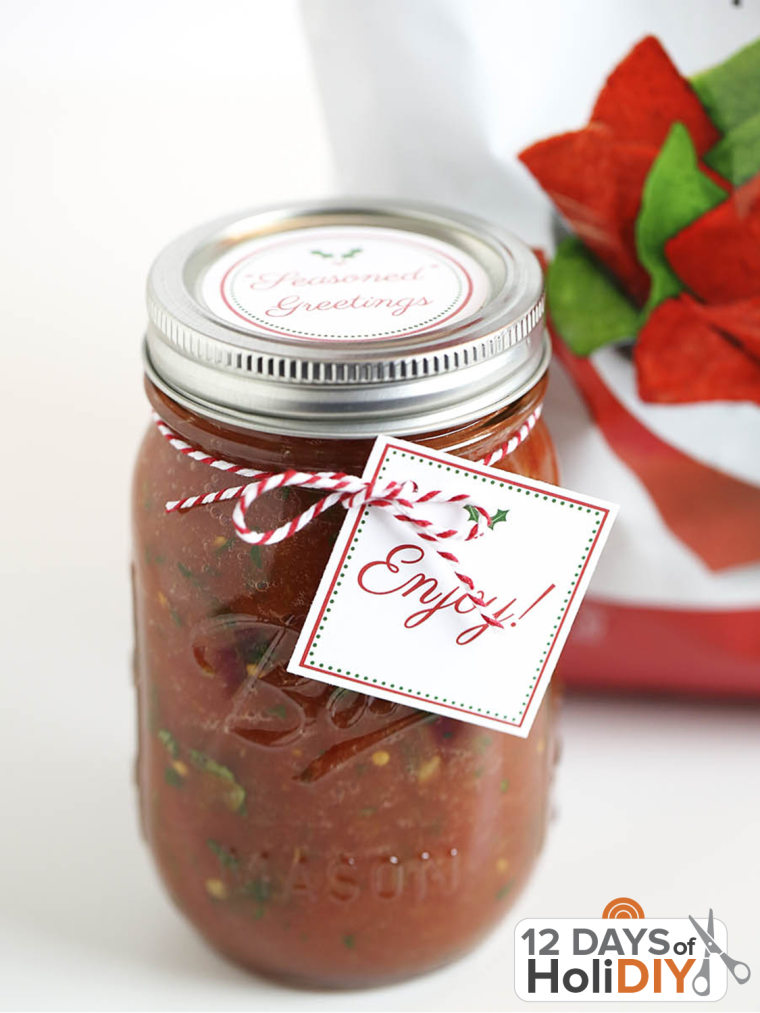 Set your food gift apart from the sugary masses this season. I Heart Naptime has a recipe for homemade salsa, which looks tasty and seasonal in a gift-tagged jar. Get the recipe here. 

Check back tomorrow for day nine of 12 Days of HoliDIY, when you will DIY ideas for using the most popular flavor of the season: gingerbread. And don't forget to check out TODAY's HoliDIY Pinterest board for more projects and to repin your favorites! 
Alesandra Dubin is a Los Angeles-based writer and the founder of home and travel blog Homebody in Motion. Follow her on Facebook, Google+ and Twitter.