502 W Ojai Ave, Ojai, California
For sale: $75,000

So many people loved the 185-square-foot house Ryan O'Donnell built that he decided to build something else: a business.
Inspired by the tiny home movement, O'Donnell, who is a carpenter by trade, wanted to live in a small space and documented his work on a Facebook page. He reclaimed the wood for the home from an old house being remodeled across town and found cedar milled from a giant tree that had fallen in a park nearby.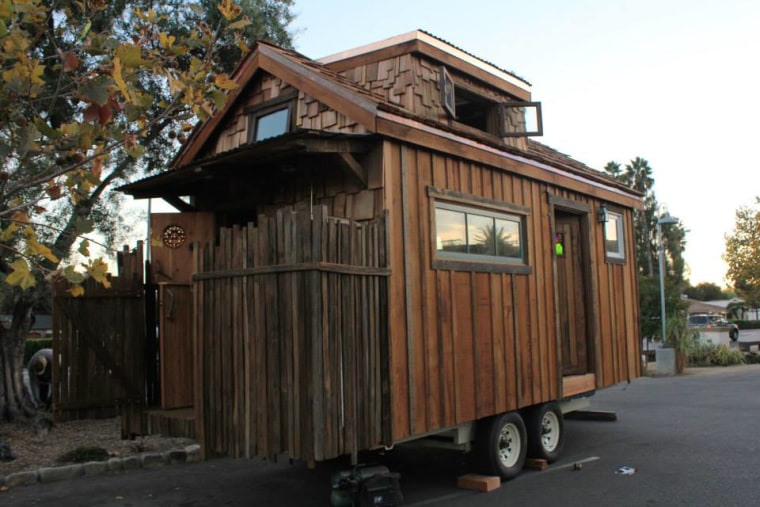 The tiny space has a wood stove built by a local steel artist, a little kitchen with handmade tile counters and a bed in a loft. The cabin also boasts artistic touches such as handcrafted copper lanterns and sconces and stained glass windows.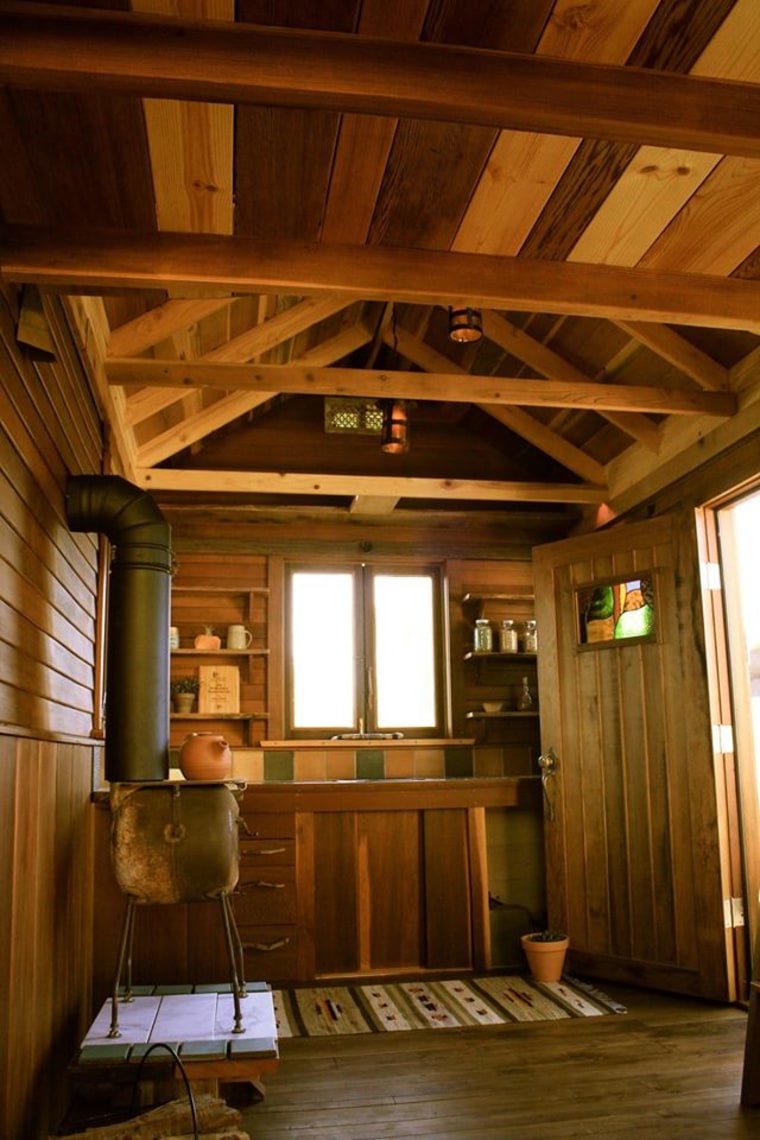 "It's been more like an art project for me," he said.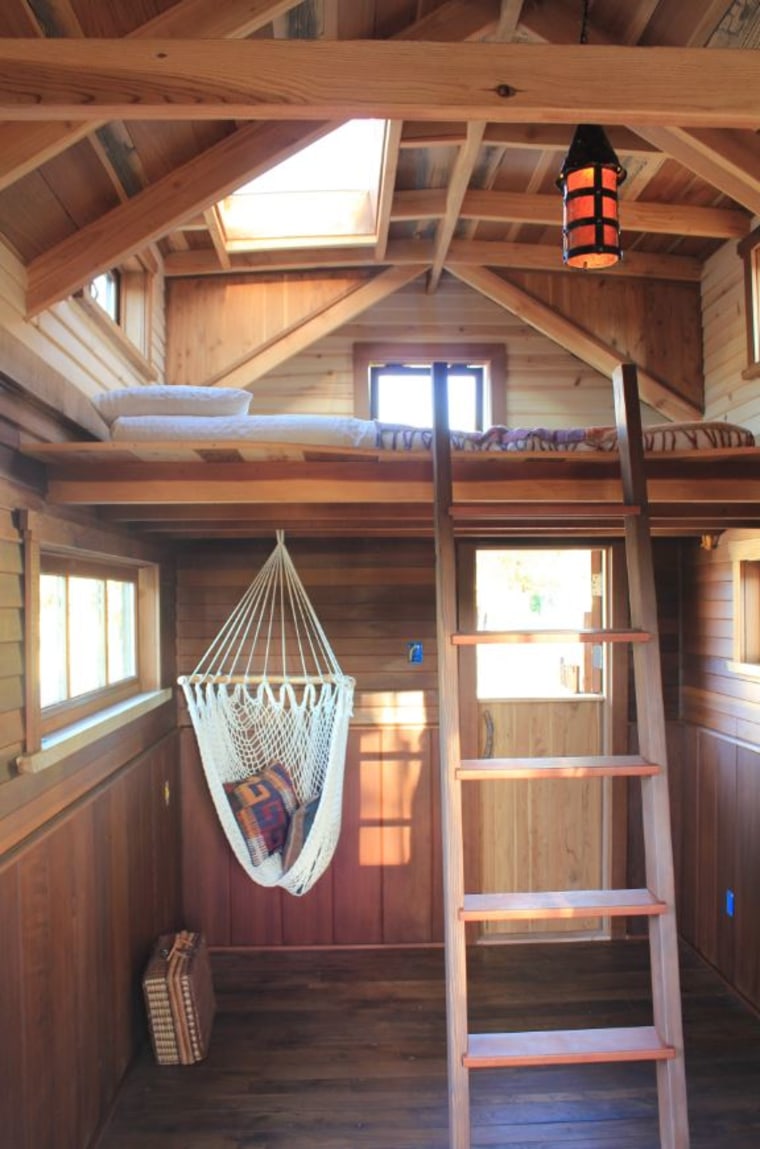 Outside, there is a small covered deck, a shower and a composting toilet. It is insulated with sheep wool, and the whole thing sits on a trailer. The buyer would have to find a place to park the home, but O'Donnell says that hasn't been difficult in the nearly two years he has spent there.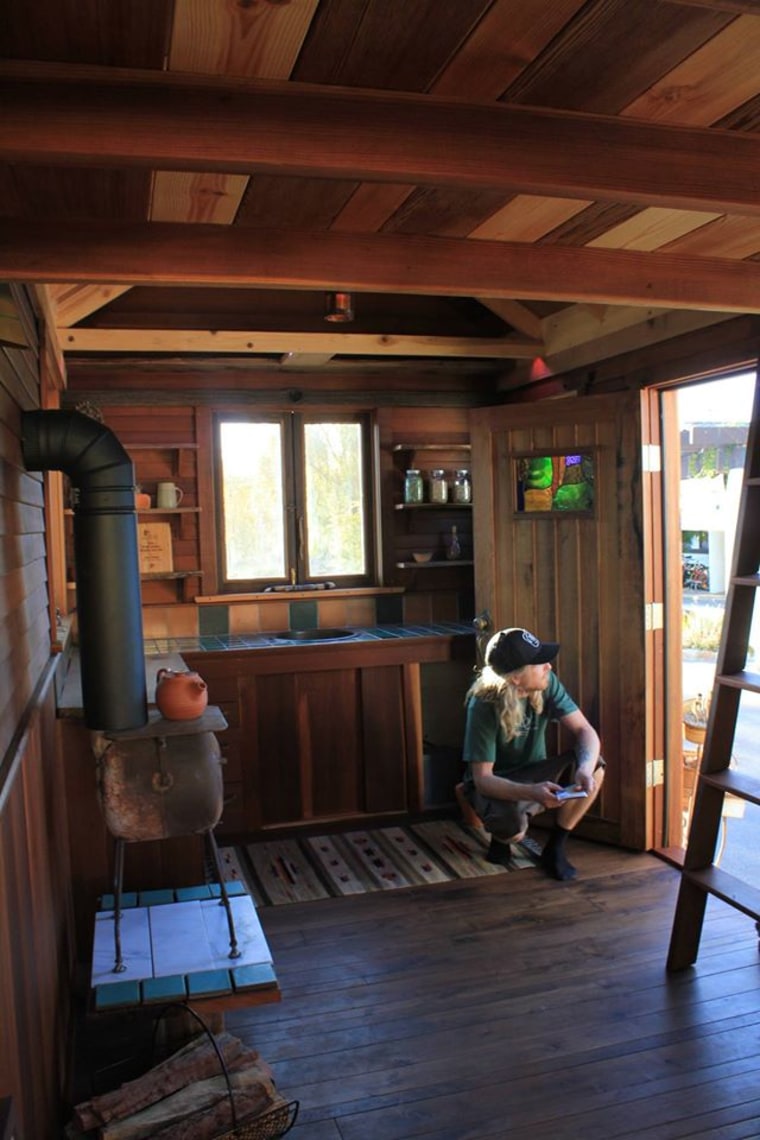 O'Donnell's project is sustainable. During construction, he powered his tools off a bio-fueled generator. He named his business Humble-Hand Crafts, and hopes people will hire him to make similar cabins.

Related: