Gone are the days when cleaning aisles feature classic brands and basic products. Pretty packaging and powerful promises now fill the shelves — and at a range of price points.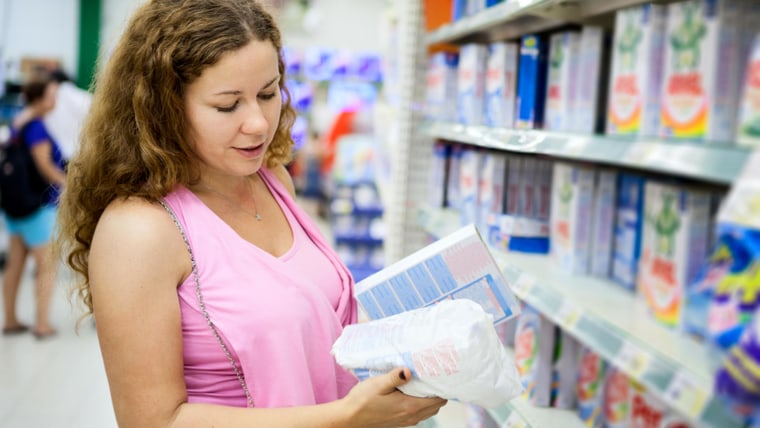 High-end cleaners can cost you double, triple or even quadruple the price of the basics, depending on the retail outlet and particular product. So are they worth the cost? Here's what to know.
Do they use different ingredients?
With high-end cleaning products, part of the cost hike comes from the ingredients used.
"Everyone uses a lot of similar ingredients to make different products," said Meryl Santopietro, the founder of Simply Spotless cleaning productswhich retail at $16 to $18 for a 16-ounce bottle. "What differentiates them is at what quality level you buy the ingredient." For example, Santopietro says she uses the highest level possible of ingredients possible in her products while meeting EPA standards, hence the higher price tag.
Mrs. Meyer's cleaning products additionally attribute their high prices to their ingredient list.
"We may cost 20 to 30 percent more," says Pam Helms, VP of Research and Development at the company. "But we make really smart choices about the raw materials we use. They are plant derived, renewable, sustainable, and contain no animal-derived ingredients."
What perks do they offer?
Part of the appeal of designer or high-end cleaners are the "extras" they offer, such as pretty packaging and pleasing fragrances. Whether or not it actually costs manufacturers more to provide these perks, they are still factored into the list price.
Santopietro brought her aesthetic as an interior designer to the bottles of her products, which feature labels inspired by textiles.
"Products so functional and important to people's everyday lives can be beautiful, too," she says. "I believe it's easier for you to do cleaning if you have products that look really nice and can be left out."
Fragrance is a big part of what Mrs. Meyer's offers. "[Mrs. Meyer's products] smell fantastic and they help you have a transported feeling when you're cleaning," says Helms. "I know that seems kind of grand and you might be rolling your eyes, but we honestly hear from people, 'Oh, this makes me happy to do the dishes' or 'happy to clean my floor.'"
How do they work?
One of the most important aspects of a cleaning product is, of course, if it works. Do more expensive cleaning products have more cleaning power to their more basic competitors?
According to the experts at the Good Housekeeping Research Institute (GHRI), high-end and standard cleaning products compare pretty equally, with options in both categories performing both well and poorly. The GHRI tested multi-purpose cleaners, wood floor cleaners, stainless steel cleaners, dishwasher detergents and laundry detergents, ranging the results with letter grades from A+ to F.
In multi-purpose cleaners, for example, both Begley's Natural Multi Surface Cleaner, which retails for $6.99 for a 16-ounce bottle, and Clorox's Green Works Glass & Surface Cleaner, which sells for $3 for a 32-ounce, scored a B+. Mr. Clean Multi-Surfaces Antibacterial Spray Lemon walked away with the best grade in that category with an A+.
In dishwasher detergents, both Cascade Complete Dishwasher Detergent Packs and Mrs. Meyer's Clean Day Automatic Dish Packs ranked at the top of the pack with an A.
The verdict
If performance and price are what you care about most, it's probably fine to stick with conventional cleaners. If aesthetics and safety are valuable to you, the pricier products might be worth the cost.