I loved our 1936 Spanish-style home in Los Angeles the moment I saw it. Everything about it felt just right — especially the deco-period details that lent so much character and charm.
However, within about a year after closing on this two-bedroom home with just one full bathroom, we found out I was expecting twins. That meant the bathroom would have to be fully functional for a modern-day family. For instance, while we loved the charm and authenticity of the room, we needed to bathe babes in a bath with water that ran clear instead of brown.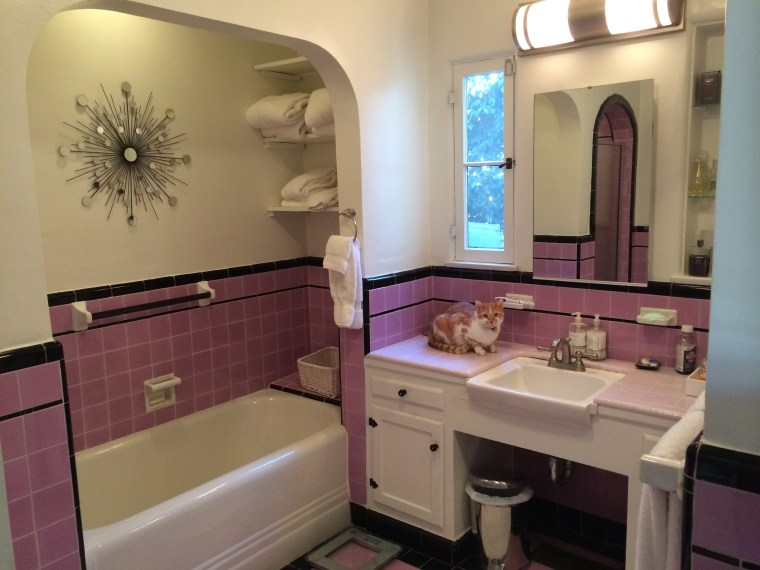 So in my second trimester, we spent more than six weeks out of our house, living with parents and in-laws and traveling out of town while we waited for our bathroom remodel to be complete. Here's what we did.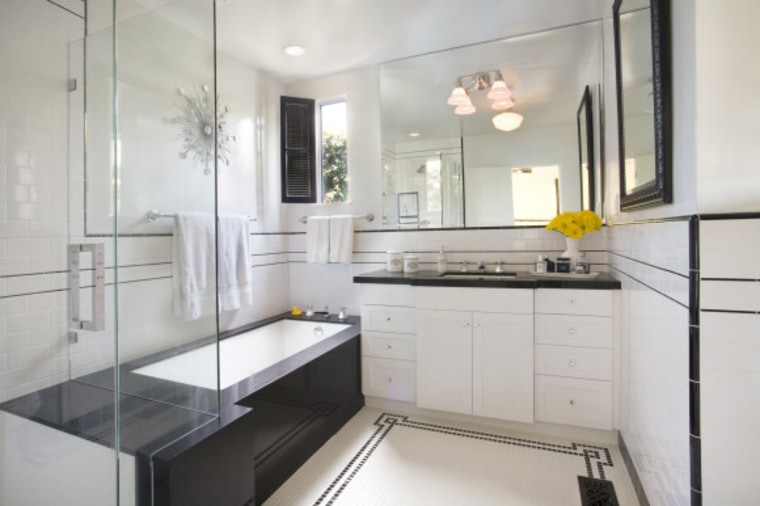 Black and white inspiration
While browsing open houses in our historic neighborhood, I'd spied a neighbor's black-and-white vintage-inspired bathroom that became my own design inspiration. I loved how they'd stayed true to the 1930s aesthetic, but the room also felt fresh and modern. My mother-in-law, Linda Rosen of Linda Rosen Interiors, helped us execute the concept.
RELATED: See how this mom made room for twins by converting her garage to an office
Detail minded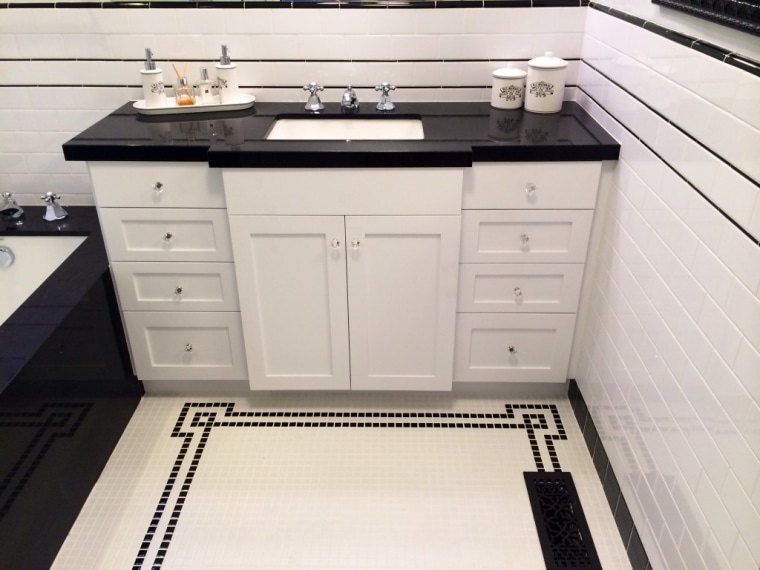 The lighting fixtures (double sconce and flush-mount ceiling fixture) are American-made vintage reproductions from our favorite local lighting shop: Rejuvenation. (I finally have enough light to tweeze eyebrows and put on makeup effectively: longtime personal life goal!) I'd consider those a bit of a splurge.
But we did save on other details, like glass hardware from House of Antique Hardware — so pretty and a fraction of standard retail prices. That black-framed mirror (and the sunburst mirror decor piece from West Elm) hung in our previous bathroom too.
I picked black and white bathroom accessories from Pottery Barn that seemed as pretty as they are useful.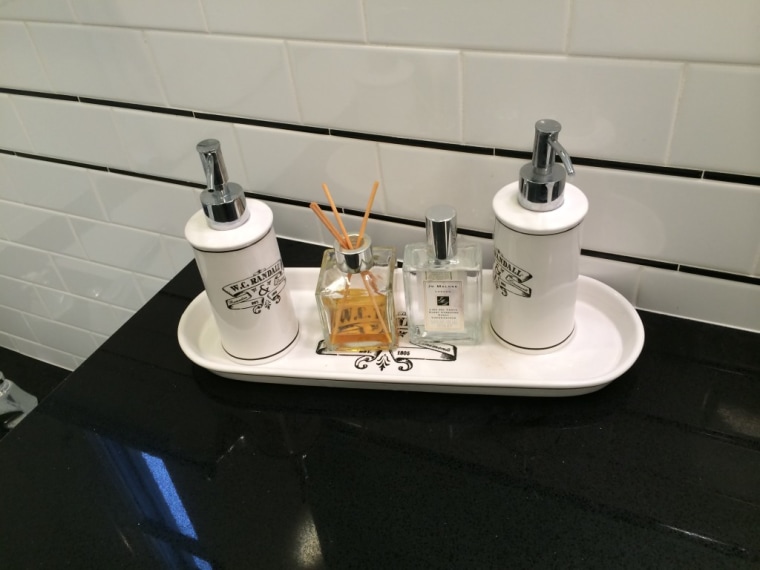 Mindful modernization
Yes, we anticipated the push-back from vintage purists — one friend even told me our plans were "a crime against Los Angeles." But here's the thing: Nobody wants old, stinky plumbing and cracked tile (some of which had been clearly replaced with mismatching pieces in the '80s or so). It's a recipe for a future buyer walking through this house and thinking "teardown," as part of the "mansionization" phenomenon that is so rampant — and so controversial — in our part of town. Then it's curtains for the whole house.
We reasoned that a new bathroom in keeping with a vintage style would not only be functional and comfortable for our family, but also might give it 80 more years of functionality for future families.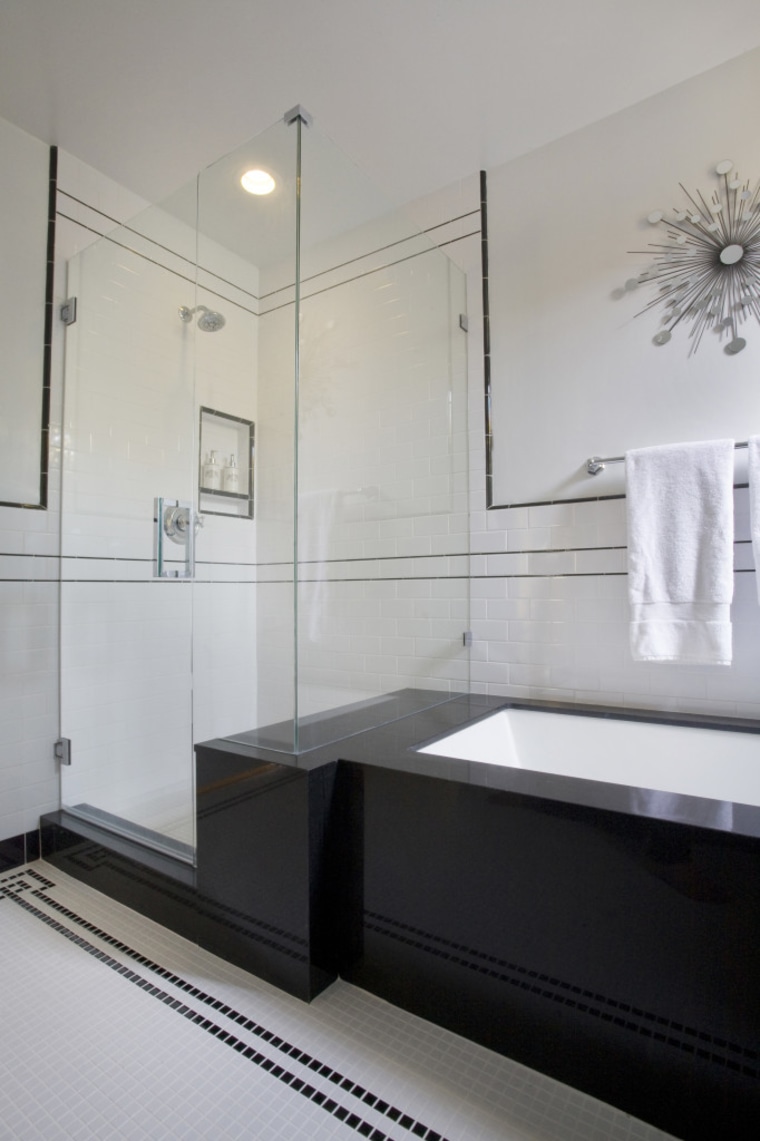 Most of all, we needed a space that worked. After all, a house is not a museum, but a living, breathing presence in a family's life.
Rearranging the layout
We moved the window over the tub; the window that had hung over the left side of the sink had appeared way off center since the 1970s, when an adjacent half-bathroom addition forced the removal of its counterpart window on the right side.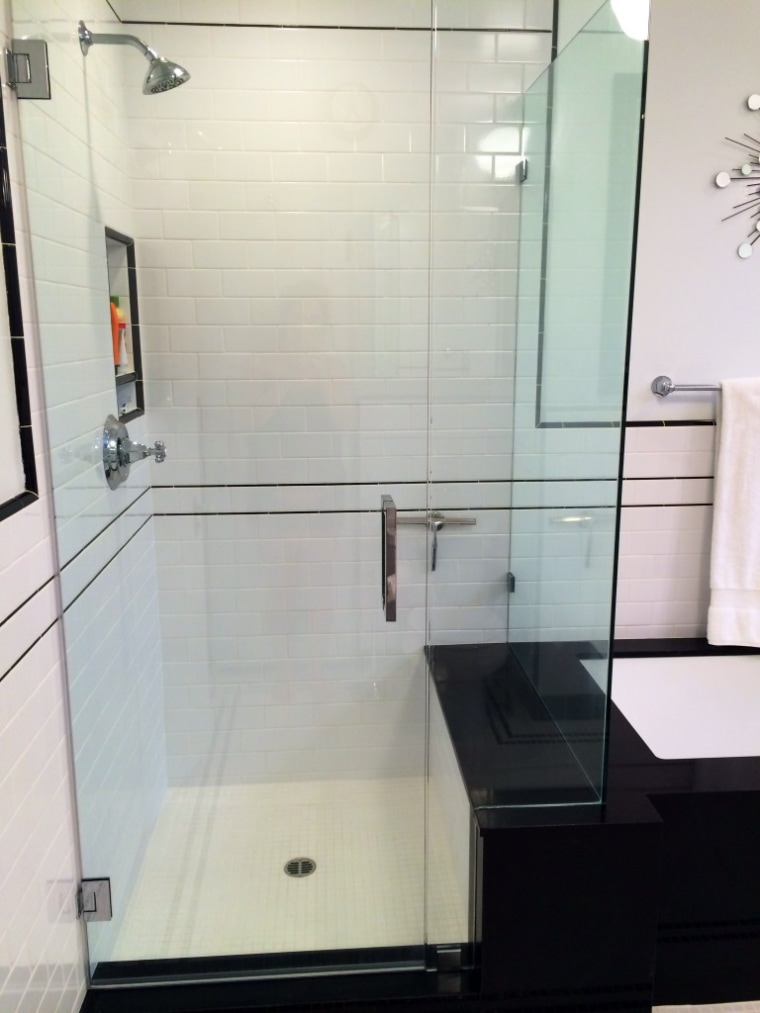 We added some size in the shower by building a bench seat on the tub deck, and removing the decorative arched wall enclosure around the tub, which had made the room seem both smaller and darker.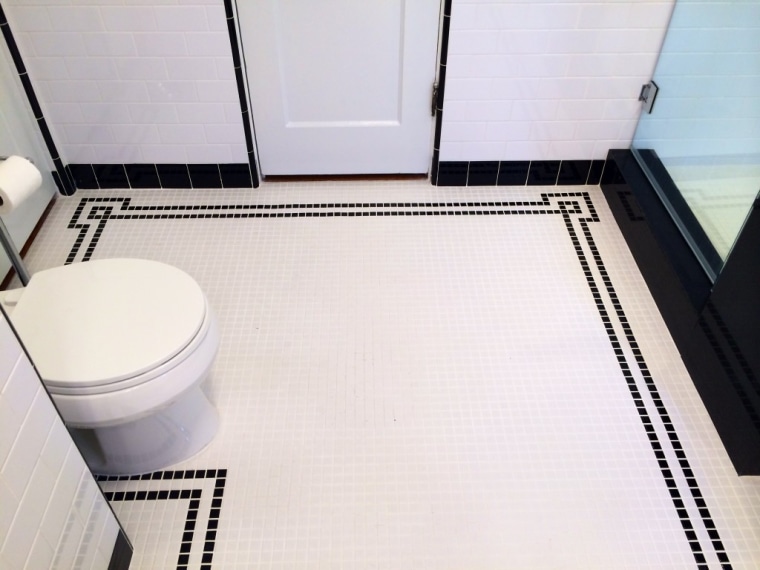 But my most favorite detail overall? It has to be the vintage-inspired tile pattern on the floor, which also echoes in the striping on the tiled walls.
Alesandra Dubin is a Los Angeles-based writer and the founder of the lifestyle blog Homebody in Motion. Follow her on Facebook, Instagram, Google+ and Twitter.