Take that, omelets!
The folded egg dish may have come out on top of TODAY's Breakfast Battle in September, but it can't hold a candle to the food that the world's oldest woman eats every day.
Bacon.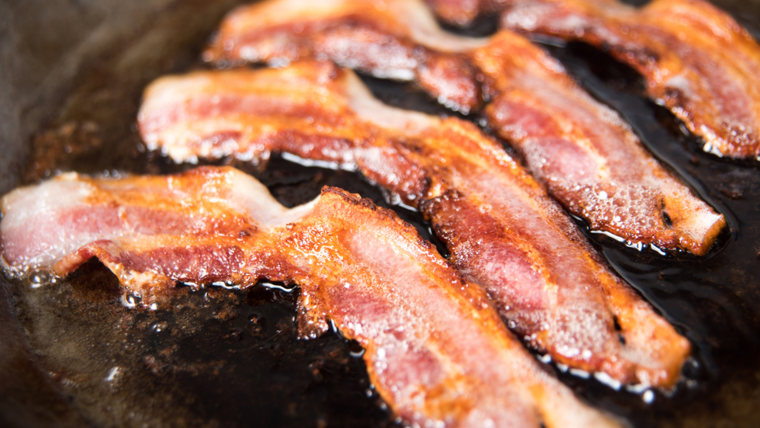 Fans of the streaky pork delight will feel vindicated, others will probably be horrified, but it's true: 116-year-old Susannah Mushatt Jones would "eat bacon all day long" if she had her say, the New York Post reported her niece Lois Judge saying. (When she turned 116, her birthday cake was garnished with bacon, per The New York Times.)
A reporter visited Jones at the Vandalia Senior Center in Brooklyn, New York, where she chewed Doublemint gum (at 96, said Judge, she grew a new molar). She didn't have much to say to the reporter, but her aide reported that she voted for President Obama twice, and on her wall hangs a copy of the 27th Psalm.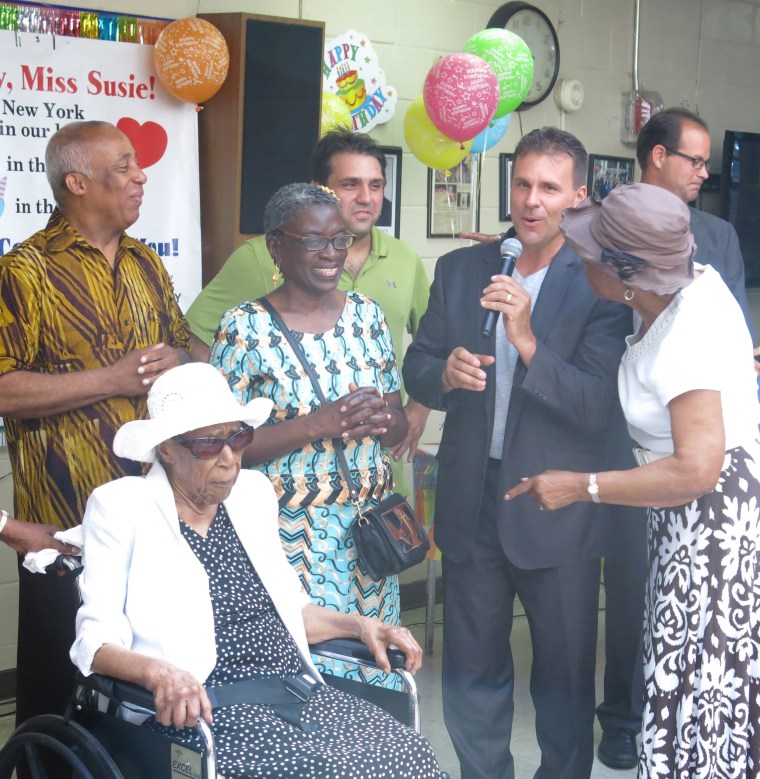 She gets up at 9:30 and has scrambled eggs and bacon an hour later; for lunch there's fruit but for dinner she prefers to eat the meat on her plate before any vegetables or potatoes.
Oh, and she will speak up if riled: When someone tried adjusting her quilt, she asked, "What the hell you doing?"
Someone get this woman more bacon!