When Sheri Shaw and Bill James exchanged wedding vows in June 2023, they had already lived the "in sickness and in health" part long before the ceremony.
The couple, who met online, had been dating for about a year when Shaw was diagnosed with cancer. She tried to break up with him, knowing her entire life would change as she focused on treatment, but he refused and stayed by her side.
Now cancer-free, Shaw walked down the aisle in New Bern, North Carolina, on June 11 with her oncologist and radiation oncologist — the doctors she credits for saving her life — to become James' wife.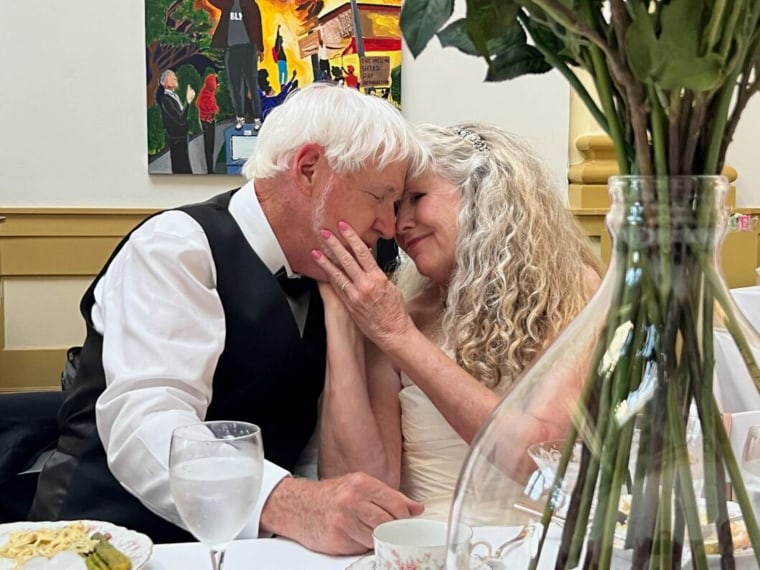 "We have been bonded through sickness, and we are going to enjoy our life in health," Shaw, 70, tells TODAY.com.
"If there's any sickness that comes up, we know we can handle it."
'Cancer wasn't on my radar'
The unexpected ordeal began in late 2020. Shaw had experienced rectal bleeding for a few months, but she'd had a colonoscopy just the year before and the results were normal. When Shaw reported her symptoms, she recalls her doctor telling her, "It's nothing, it's probably very benign. You don't have to worry about it."
But Shaw, a retired nurse, thought more tests were needed to find out what was happening. She insisted on getting a sigmoidoscopy, a procedure where a flexible narrow tube with a light and small camera is used to look inside the rectum and lower colon.
The diagnosis: rectal squamous cell cancer, a rare malignancy.
About 10,000 people will be diagnosed with the disease in the U.S. in 2023, according to the American Cancer Society. The cancer forms in the opening at the lower end of the intestines.
Symptoms include rectal bleeding, pain while defecating, a change in bowel habits, including constipation; abdominal discomfort; and unexpected weight loss, research has found.
"(Cancer) just wasn't on my radar. It totally got me by surprise, even though I'm a medical person," Shaw recalls. "I'm a nurse, and it was still scary for me. It is for everyone."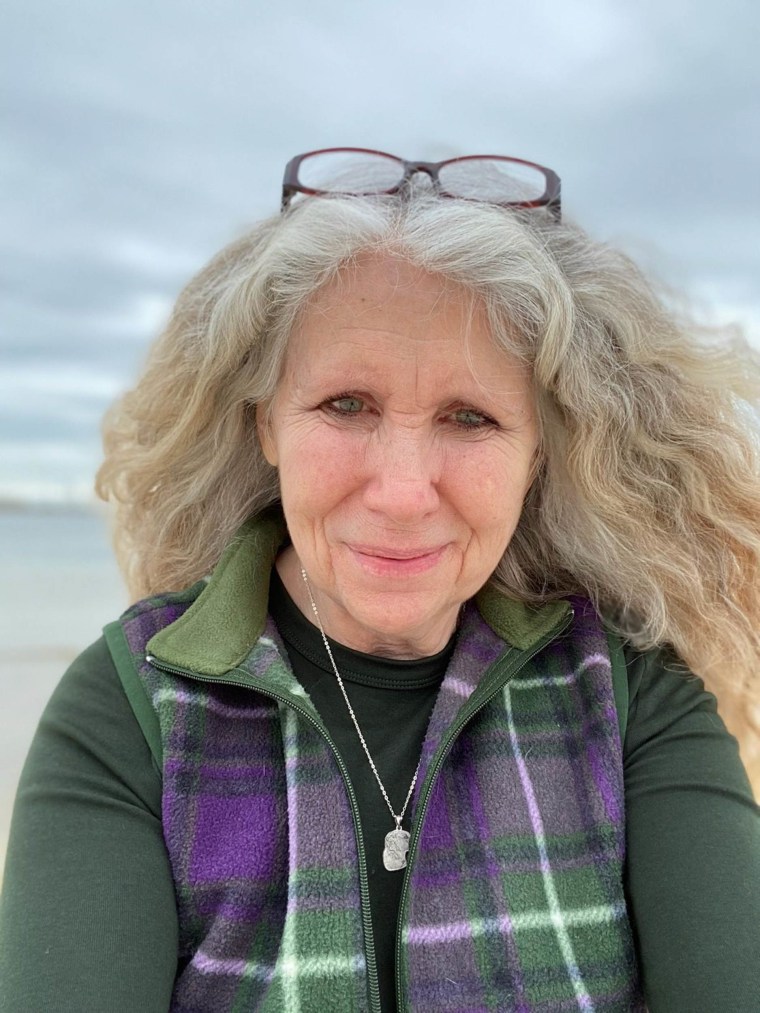 Love grows during treatment
She decided to seek treatment at The University of Texas MD Anderson Cancer Center, which meant relocating from her North Carolina home to Houston for several months. When it was time to tell James, the man she'd been dating for a year, she thought it would be fair to release him from the relationship.
"I said to him, 'It's time to break up. I'm going to deal with cancer and you wanted to go travel, so you go do that.' But he refused. He said, 'Nope. I'm going with you,'" Shaw recalls. "He really saved me by going. I really did need the help and the support, and he was there every step of the way."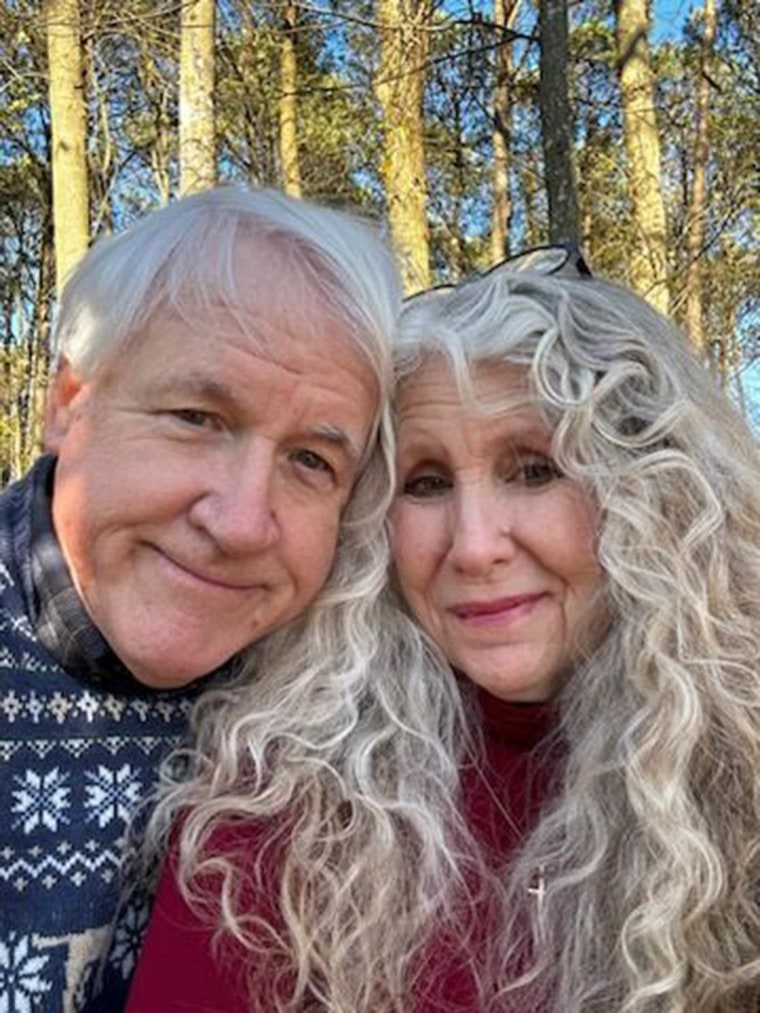 Doctors at MD Anderson Cancer Center determined she had stage 3 rectal squamous cell cancer, with two lymph nodes involved. Shaw's main treatment was radiation, which she underwent five days a week from February to April 2021.
She also received two types of chemotherapy during that time period — one that lasted for 24 hours a day, five days a week, and was delivered by a personal pump that went into a port in her arm; plus infusion chemotherapy that took place once a week.
Shaw called it the most difficult thing she had ever done, but James was always there to offer support.
"Little did I know that our friendship and our love would actually blossom during cancer treatment," she says.
Doctors become part of wedding
It took a year for Shaw to get her energy back after treatment. She and James got engaged in January 2023. The next month, tests showed Shaw had no evidence of disease two years after her diagnosis, which she calls "spectacular" news.
Shaw asked Dr. Van Morris, her oncologist, and Dr. Emma Holliday, her radiation oncologist, to walk her down the aisle and give her away during the June wedding.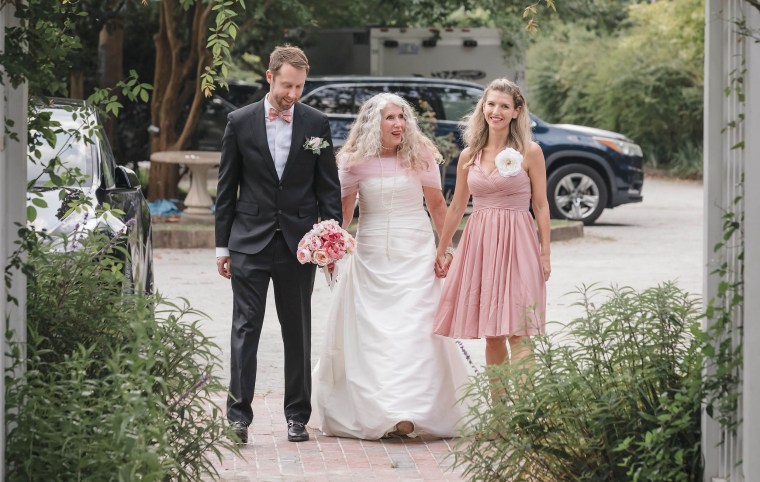 "It was a no brainer. I had to have them here. I wanted them to celebrate and see what they actually did for me in real time," Shaw says.
The newlyweds plan to honeymoon in Black Mountain, North Carolina, and live in Seven Springs, a town in the western part of the state.
Shaw urges others to trust their gut when it comes to medical care and push for an explanation when something doesn't feel right. She believes insisting on the sigmoidoscopy after her doctor thought her bleeding was "nothing" probably saved her life.
"We are in control of our own medical care, and if a physician tells you something and you don't feel comfortable with it, you need to talk with them again," she says.