At 101, Anne Saldutti still lives alone.
"She's like the cat with nine lives," Suzanne Preston, Saldutti's daughter-in-law, tells TODAY.com.
Saldutti still has her spunky and independent spirit, Preston says. When she fell at home a few months ago and had to go to the hospital, before she left, she asked if she could put makeup on first.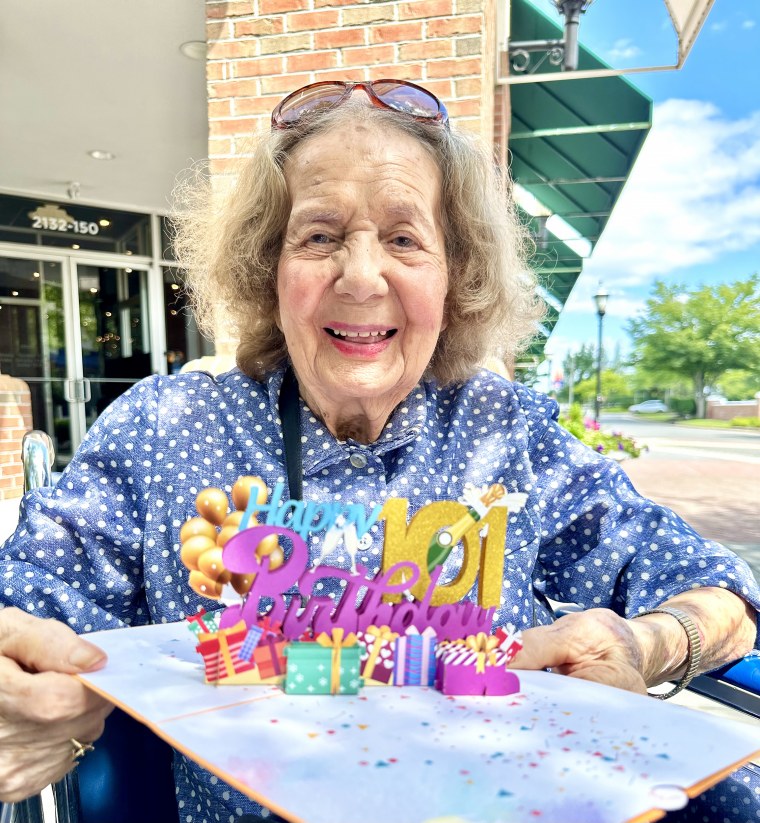 After Saldutti's granddaughter visits her home every morning to check up on her, Saldutti spends much of her time watching TV, according to Preston. Though her home has carpeting, she is able to wheel her own wheelchair, which is not electric.
"I don't know how," Preston says. "It's crazy. She's really pretty good."
Saldutti continued driving her own car up until four years ago, when she was 97. Determined not to let that stymie her mobility, she continued to call cabs for herself to visit the store after she stopped driving.
In her free time, she also enjoys creative pastimes, namely playing the tambourine with her granddaughter's husband's blues band.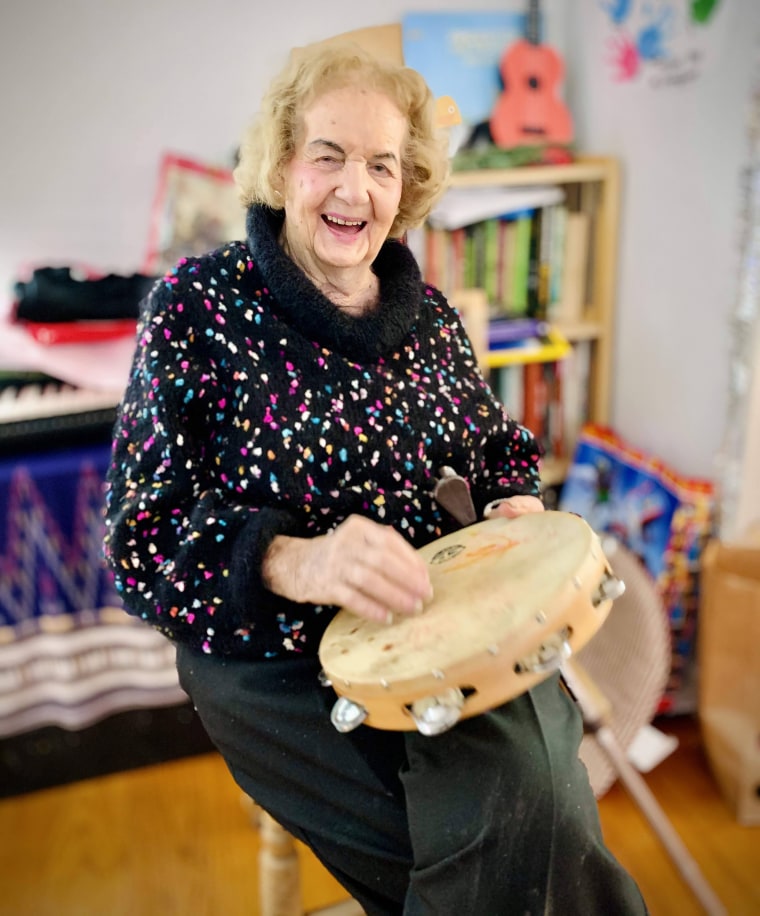 Although Saldutti is quite adept with technology, having learned how to use an iPad during the COVID-19 pandemic quarantine, Preston says she still has humorous moments of wonder regarding different devices.
For example, since Saldutti often asks Preston to read to her obituaries of people she knows who have passed away, Preston obliges by looking them up on her cell phone.
"She's like, 'Did you bring your death cell phone?'" Preston says. "'How does the information get in your phone?'"
Preston says that although Saldutti sometimes says she doesn't want people to know how old she is, her reactions to her birthday celebrations have said otherwise. When the family threw Saldutti a birthday party for her 100th birthday at a restaurant on the beach boardwalk at New Jersey's Asbury Park, she initially told them not to "make a fuss."
Her sentiments changed, however, once the festivities really started.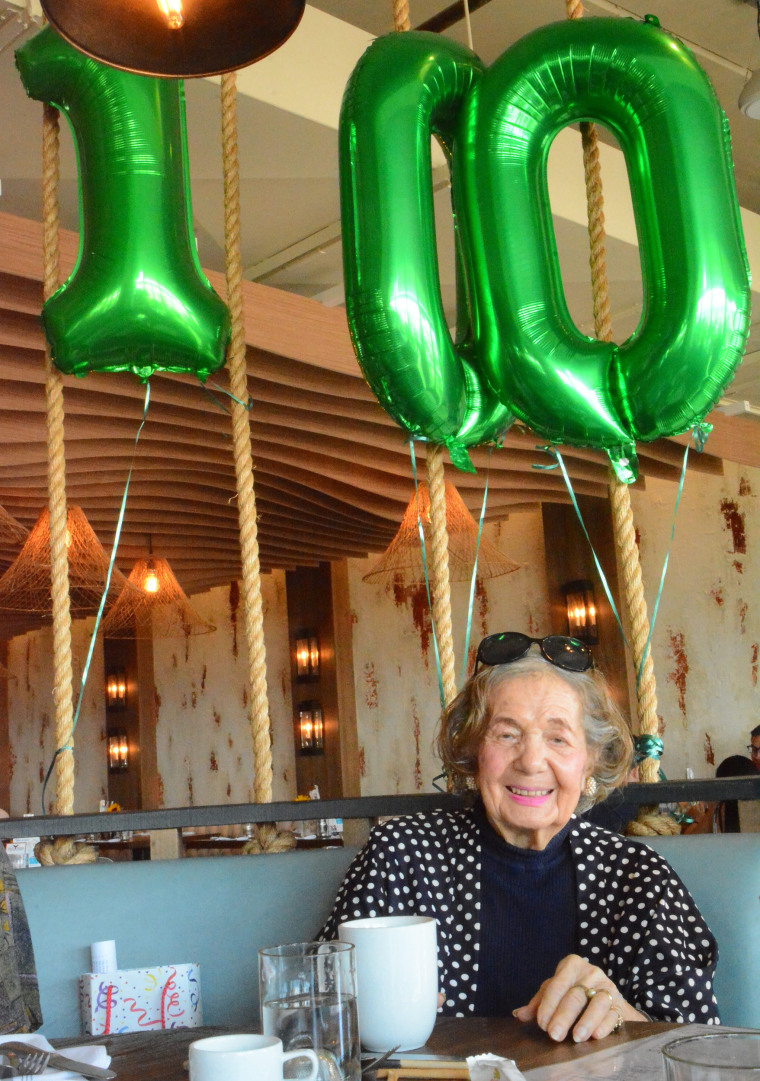 "The whole restaurant sang to her and then everybody on the boardwalk was coming up to her, and she loved it," Preston says. "She loved it. So she pretends like she doesn't want everyone to know her age — she had like a tiara that said 100 — she actually, of course, when it happens, she loves it."
Saldutti's only tip for longevity?
"Vitamins," she tells TODAY.com.