During a visit to Disneyland, Jacqueline Adan, 30, experienced a humiliating moment that caused her to completely change her life and drop 350 pounds: She got stuck in a turnstile.
After she clawed her way out, laughing it off to her friends, she rushed to the bathroom and cried.
While others enjoyed the rides, Adan watched from the wheelchair she was using to navigate the park, because she was too big to fit on most of them.
"I was pretty much mortified," she told TODAY. She knew she had to lose weight. The next day she visited her local Jenny Craig office and stepped on the scale.
Adan hadn't weighed herself in at least four years. The number shocked her: 510 pounds.
"I thought I was going to pass out," she said. "This could not be real life."
RELATED: Slim down for the summer: 3 tips for long-term weight loss success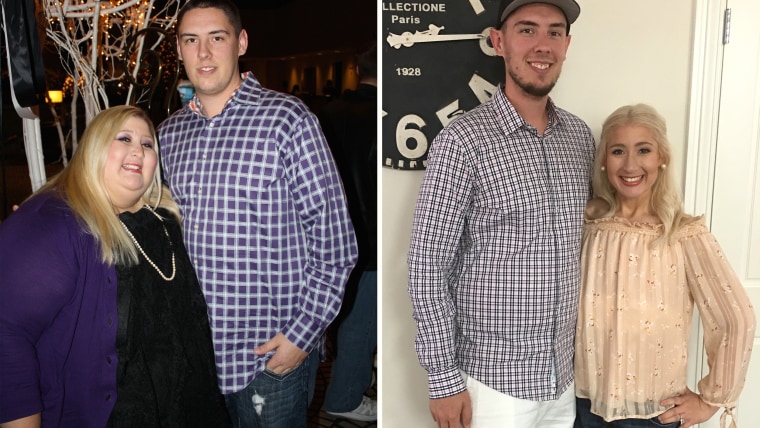 When the consultant asked what her goal was, Adan responded "anything but 500 pounds." She settled on 199 because she wanted to weigh under 200 pounds.
RELATED: The habit that helped her lose 124-pounds and heal her self-esteem
After four and a half years of following the Jenny Craig diet and working out, Adan has lost 350 pounds and currently weighs 160 pounds. For those hoping to lose weight, whether it is 10 or 300 pounds, Adan provided tips that worked for her:
1. Set realistic goals.
While Adan dreamed of weighing less than 200 pounds, thinking about dropping 311 pounds felt daunting. Instead she imagined losing weight in smaller increments.
"I tried not to look at the big picture because when I did I got extremely overwhelmed. Let's take it one day at a time, let's take it one pound at a time," she said. "We set the goal for like 50 pounds. Let's try to do 10 and let's do 10 more."
Read other stories of people slimming down in TODAY's My Weight-Loss Journey
2. Take small steps.
When Adan first started exercising she could only walk for five minutes before she got tired. But she kept walking for five minutes until she could do 10, then 15, then 20. If she couldn't do the entire workout video, she'd do as much as she could. Soon, she built up her endurance.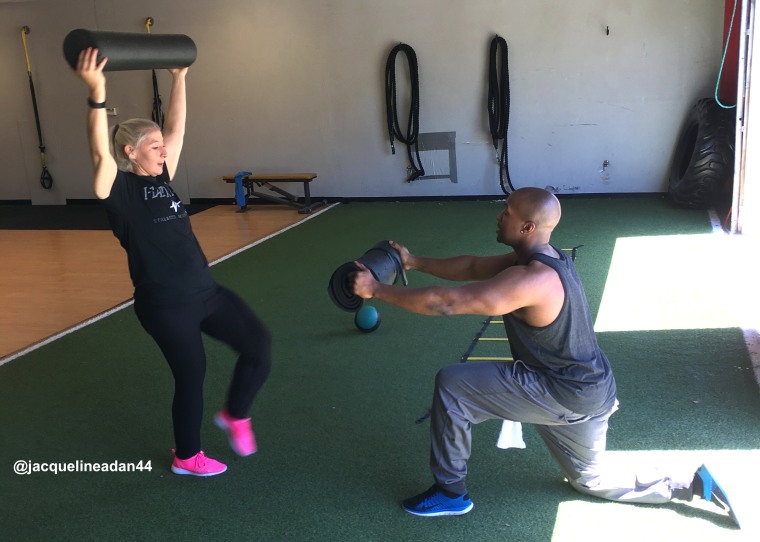 RELATED: For weight loss, HOW you exercise is more important than how much
3. Get by with a little help from some friends.
On days that Adan felt too sore or tired to work out, Adan's fiancé, Kevin Cox worked out with her. When she was fit enough to go to a gym, the trainers there wouldn't let her skip a workout or sit out during tough exercises. They'd teach her to modify the things she couldn't do — anything to keep moving.
4. Don't avoid the scale.
After Adan gained all the weight, she stopped going to the doctor's office or anywhere she might be weighed. She simply felt if she didn't know what she weighed, her weight wasn't a problem. But she admits that was a mistake.
"If I knew the number I might have started sooner," she said.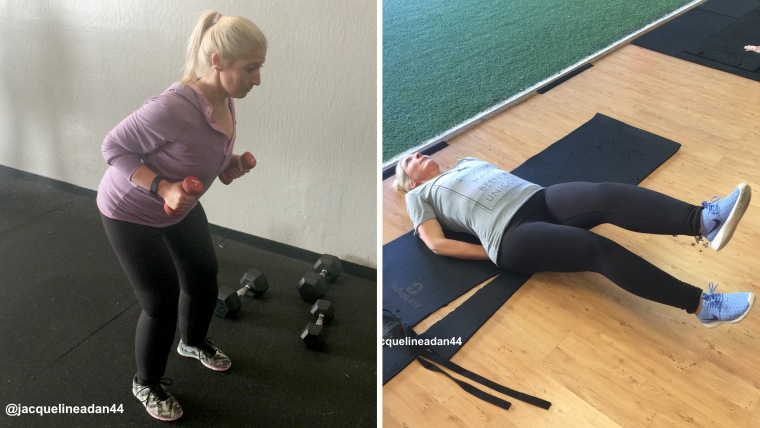 RELATED: Woman's 'real' post-weight-loss bikini pic goes viral
5. Change your relationship with your weight
Sometimes Adan sees 160 on the scale and feels frustrated. She's been this weight for six months and she feels discouraged. But then she remembers she's more than a number. She's creating health eating habits and building muscles, which will help her in the future.
"I need to feel myself in my body and figure out how I feel instead of letting the scale pick the number," she said. "I want to base my [success] on how I am feeling once all the surgeries are over and I am actually finally able to see my body."
Dropping such a huge amount of weight means she carries about 30 pounds of excess skin, causing back and neck pain and tension headaches. In July, she had the first of as many as four surgeries to remove the skin. The surgeries remain elective; insurance does not cover them. Her fiancé set up a YouCaring page to help raise money for her surgeries.
"I want people to know never give up. No matter what your dreams or goals are you can achieve them. If you work hard and believe in yourself you can do it."
This story was originally published in October 2016.