The path to a toned, strong core isn't doing endless crunches, which only target a few of your many ab muscles. Rather, it's best to combine a lean, healthy diet with a variety of abdominal moves that stabilize and engage all the muscles in your core, from the abs we know and desire to the smaller muscles that really help slim and define your waistline. 
This 10-minute workout not only targets your core but also tones your arms for an added bonus!

Here's how it works: Start with Part 1, then move on to Part 2. And then repeat the entire circuit twice.
Part 1: Apple pickers + Butt kickers

The first part of the workout is comprised of apple pickers and butt kickers, two moves that are designed to get your heart rate going.
Alternate between these two moves, first with 30 reps of each, then 20 and ending with 10.

30 apple pickers

30 butt kickers

20 apple pickers
20 butt kickers
10 apple pickers
10 butt kickers
Apple pickers: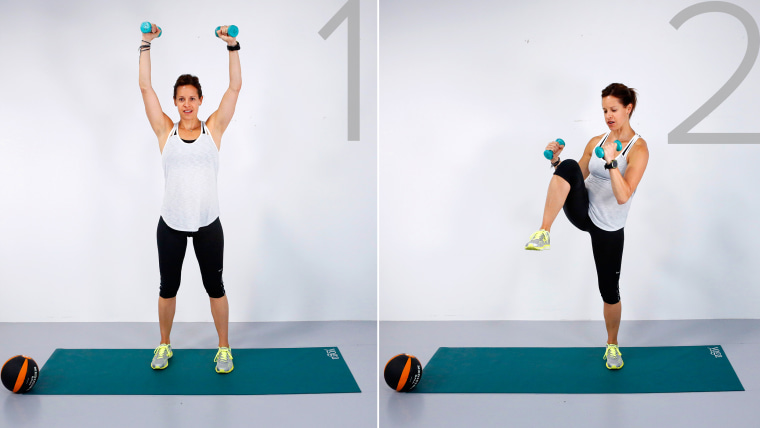 Butt kickers: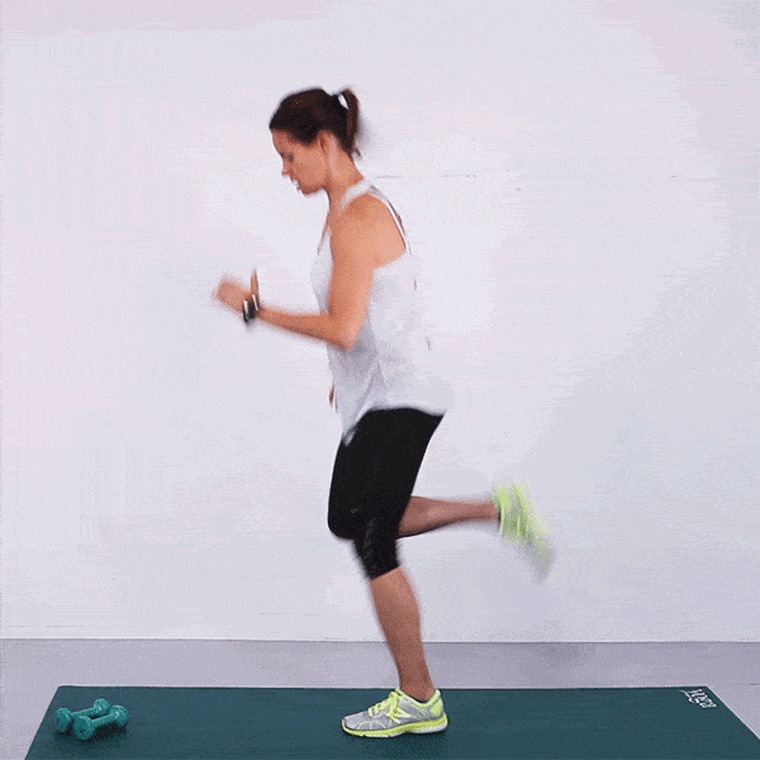 Part 2: 
The second part of the workout is comprised of planks and jumping jacks, starting with the former and ending with the latter.
Planks + Jumping Jacks

10 planks with leg raises (modification: to make it easier, don't lift your foot up)
30 jumping jacks (modification: do these with weights for extra burn, or skip the weights to make it easier)
Planks: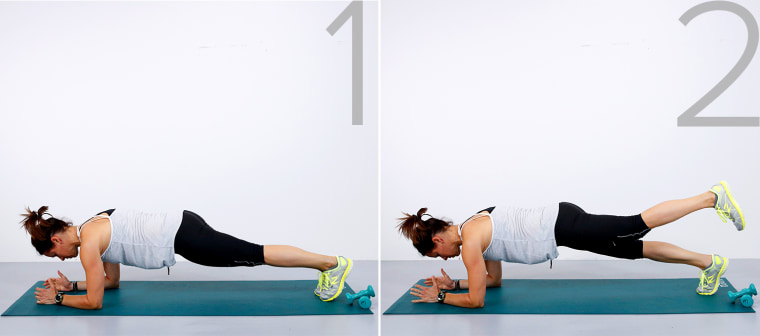 Jumping Jacks: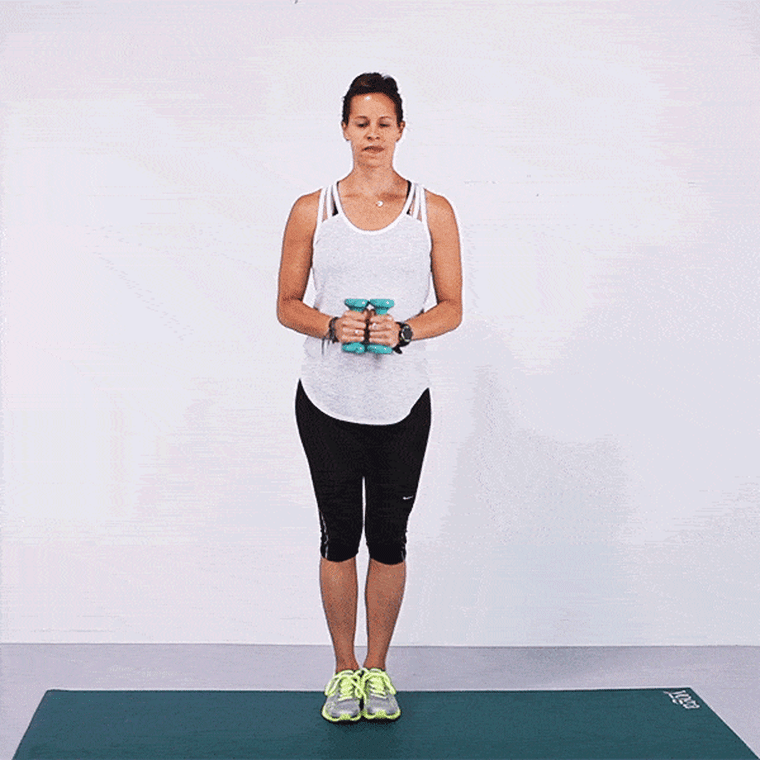 For maximum results, do this circuit three times a week, making sure you take days off in between, and get in some time on the treadmill or bike if you can.

Want more of Jenna's Fit Tips? Sign up for my weekly newsletter!