For the 150 kids who attend MUSE School, a private institution co-founded by Suzy Amis Cameron, wife of "Titanic" director James Cameron, there will be no meat, mystery or otherwise, served with the afternoon meal. All dishes are completely vegan.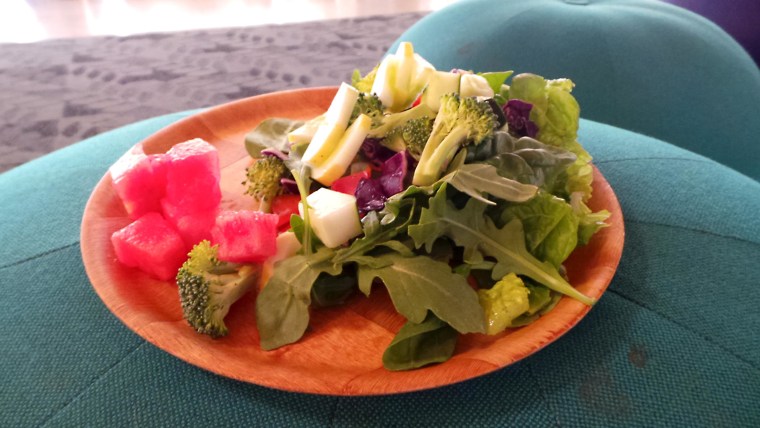 "In the fall of 2015, MUSE will be the only school we are aware of that is completely plant-based," Amis Cameron told The Hollywood Reporter at a benefit for the MUSE School, which serves students ages 2 through high school. To clarify, her husband added, "Plant-based eating — meaning the meals that are served at Muse will be 100 percent plant-based."
Menus made by the on-staff gourmets will feature familiar school fare, such as chili, Sloppy Joes, quesadillas, and "chikn fingers," a MUSE representative told TODAY. Ingredients include organic fruits and veggies grown on the school grounds, with the help of all students, ages 2 through high school. They just won't include meat, cheese or anything else that comes from animals.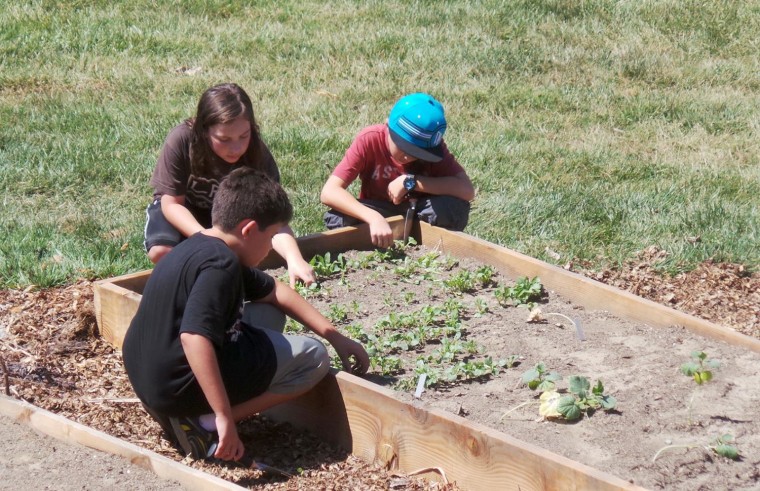 Meat or no meat, the meals appear far more appetizing than the public lunches revamped in accordance with Healthy, Hunger-Free Kids Act and endorsed by First Lady Michelle Obama. Photos of unappetizing fare on cafeteria trays tweeted with the sarcastic #ThanksMichelleObama by disgruntled students continue to sink the appetite of the entire Internet.
So it seems fitting that the wife of the "Titanic" director, who herself appeared in the movie, should launch a rescue mission to save lunch for future generations of schoolkids.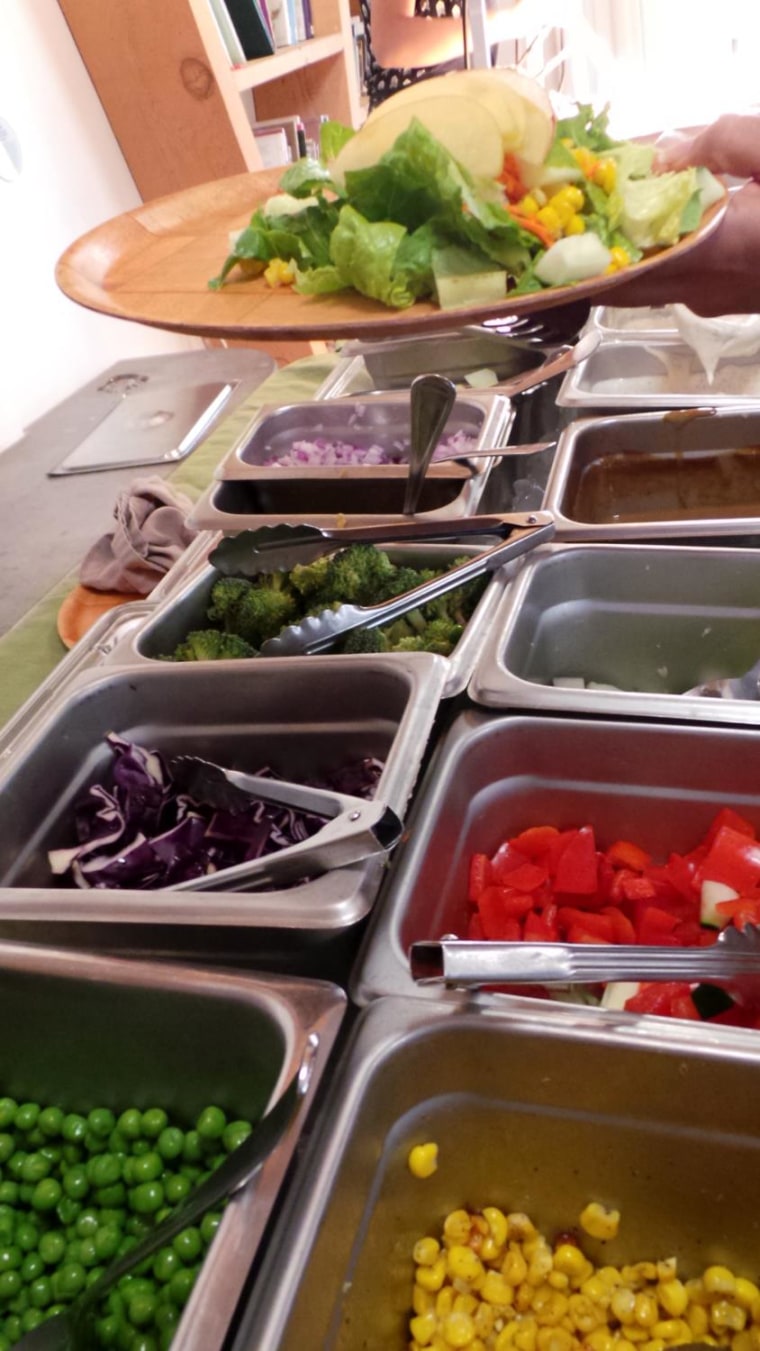 MUSE is a private school that charges tuition. And while 50 percent of its students receive financial aid according to Mau, it likely doesn't have the same budget and red tape constraints which keep public schools from being more creative with their meal plans or other educational methods.
The vegan meal plan is the latest step in the eco-conscious model the MUSE School's expanded on since it first launched in 2006.
"Every student participates in our Seed-to-Table program," Jennifer Mau, MUSE School's development and marketing director, told TODAY. "Students learn where their food comes from, how to grow it, cultivate it, and prepare freshly cooked meals at home."
While not all parents were pleased to learn that turkey, chicken and cheese were no longer on the menu, the reaction from the students has been positive, Mau said.
To assuage the doubts of moms and dads concerned about their kids receiving well-rounded meals, the MUSE School provided plenty of educational assurance.
This included a report by Dr. Neal Barnard, founder of the Physicians Committee for Responsible Medicine, assuring that the MUSE Meal plan "places a special emphasis on nutrients that many children miss."
Helen A.S. Pokin is a contributor for TODAY.