For as long as she could remember, Darcy Shaw had a mole on her neck in a prominent place close to the middle of her collarbone.
It had always been small, but over the span of one year, the mole suddenly doubled in size and became darker. Shaw, 21 at the time, didn't notice and wasn't concerned.
But her mother saw the changes and urged her to get the spot checked out.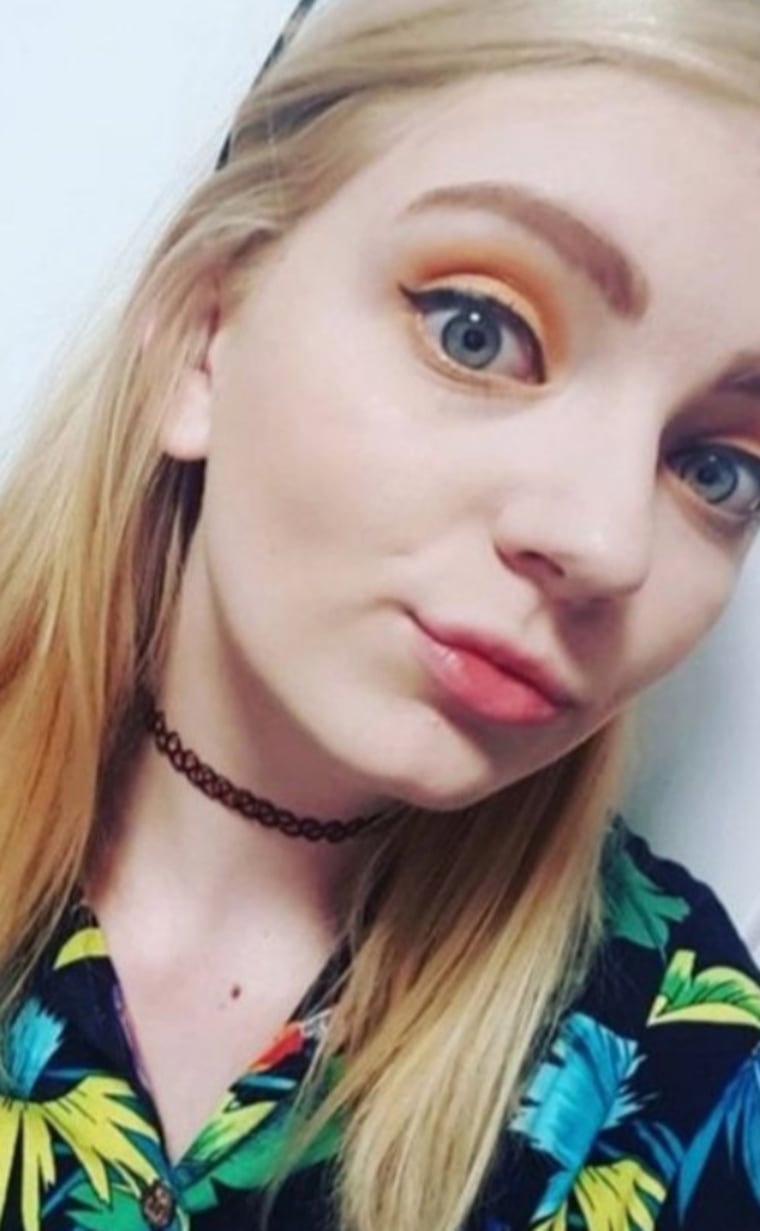 "I didn't really know anything about skin cancer," Shaw, a teacher in North Yorkshire, England, tells TODAY.com. "When I was actually told it was skin cancer, it was a massive bombshell because that hadn't been on my radar at all."
She had stage 1 melanoma — the deadliest form of skin cancer. But it took a while before Shaw was diagnosed.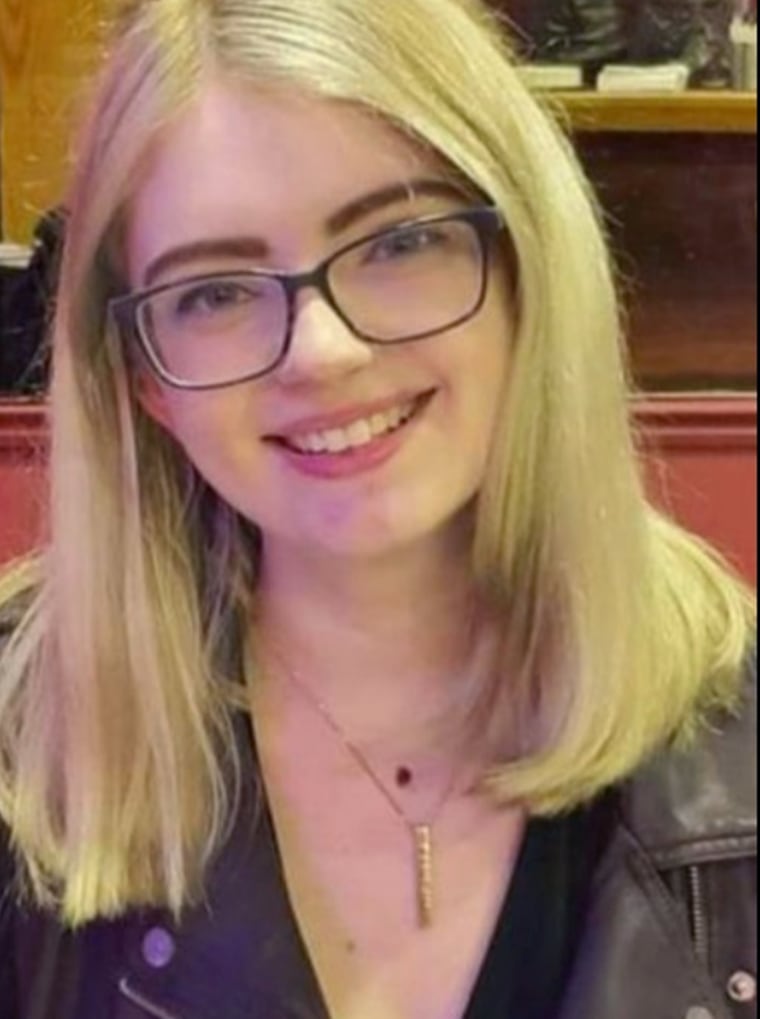 Warning signs of skin cancer
When she first went to see her primary care doctor about the growing mole in 2019, she recalls him saying, "It looks fine. You're young, so you've got nothing to be concerned about."
Three months later, she was back in the doctor's office for a different issue and decided to bring up the mole again at the end of the appointment. This time, she talked with a nurse who pulled up the ABCDEs of melanoma — warning signs that a mole is cancerous — and checked the spot for asymmetry, border, color, diameter and evolution.
It met several of the criteria for cancer. Besides changing in size, the mole had varying colors — lighter and darker shades of brown — and an irregular border with jagged edges.
The nurse referred her to a hospital where doctors removed the mole and had it biopsied in early 2020.
"The whole time, they kind of kept saying to me, 'We're sure it'll be nothing,'" Shaw recalls.
"Even when I got diagnosed, they said that they were really shocked because they didn't think it was going to be anything."
The role of genes and UV radiation
Melanoma is one of the most common cancers in people younger than 30, especially women, according to the American Cancer Society. But it's still not known exactly why some moles become cancerous while most don't, the organization notes.
Ultraviolet radiation exposure is the No. 1 external cause of skin cancer, but genes are also a factor, Dr. Adam Friedman, professor and chair of dermatology at George Washington School of Medicine and Health Sciences, previously told TODAY.com.
Shaw says she has no family history of skin cancer and generally stays out of the sun. She's never had any severe sunburns and has never used tanning beds.
But she does have pale skin that burns easily, so she regularly uses sunscreen, including always applying it to the spot where the mole was located. Dermatologists say the neck — along with the ears and the hands — is often a neglected area for sunscreen and needs to be protected.
After Shaw was diagnosed, she underwent surgery to remove more tissue from the remnants of the mole to make sure no cancer was left behind. She also had scans to check if the cancer hadn't spread. Doctors biopsied a little lump in her neck, which turned out to be benign.
Now 24, Shaw undergoes full body skin checks by a dermatologist every six months and has had three other moles removed as a precaution. She also checks herself once a month, but otherwise says she doesn't think about the ordeal much anymore.
The teacher has a visible scar on her neck that children sometimes ask her about and she's open about what happened.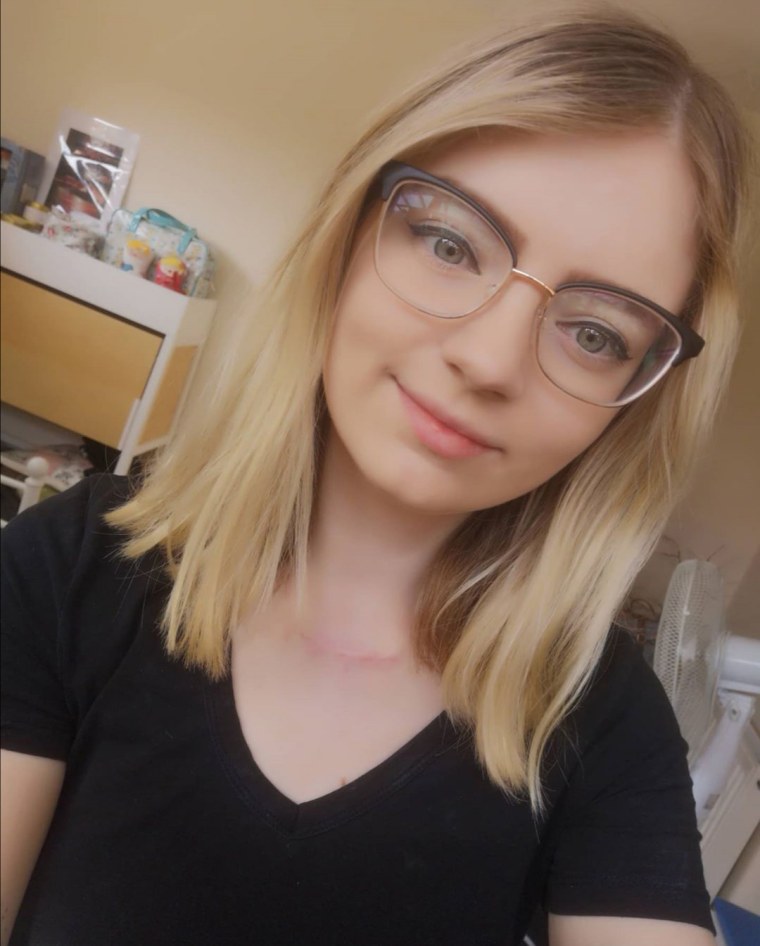 Shaw's story was first highlighted by Teenage Cancer Trust, a U.K. charity that supports young people with the disease.
Besides mole changes, the organization lists lumps, unexplained tiredness, persistent pain and significant unexplained weight change — whether a loss or a gain — as the five common signs of cancer in young people.
When it comes to spotting skin cancer, dermatologists urge people to become familiar with their moles, check them for changes every one or two months and use the ABCDEs of melanoma as a guide for warning signs.
Talk to your doctor about a new growth, a sore that doesn't heal, or a change in a mole, the Centers for Disease Control and Prevention advises.