In an inspiring story of the power of organ donation, three Connecticut sisters were able to hear their father's heartbeat four years after his death and meet the man whose live he saved.
When Kisandra Santiago's father died in 2019 and she decided to donate his heart, she hoped she and her three siblings would be able to hear his heart beat again someday, NBC News Connecticut reported.
Since then, she has made it her mission to find the recipient of her father's donated heart — and over four years later, it happened.
"This is something that my dad would be so happy to see," Santiago, a 22-year-old from Meriden, Connecticut, told NBC Connecticut.
In June 2019, her father, 39-year-old Esteban Santiago, suffered a medical emergency and was rushed to the hospital, where he fell into a coma. Kisandra Santiago, his oldest daughter and next of kin, made the difficult decision with her family to take her father off life support. Following Esteban Santiago's wishes, the family donated his organs, including his heart.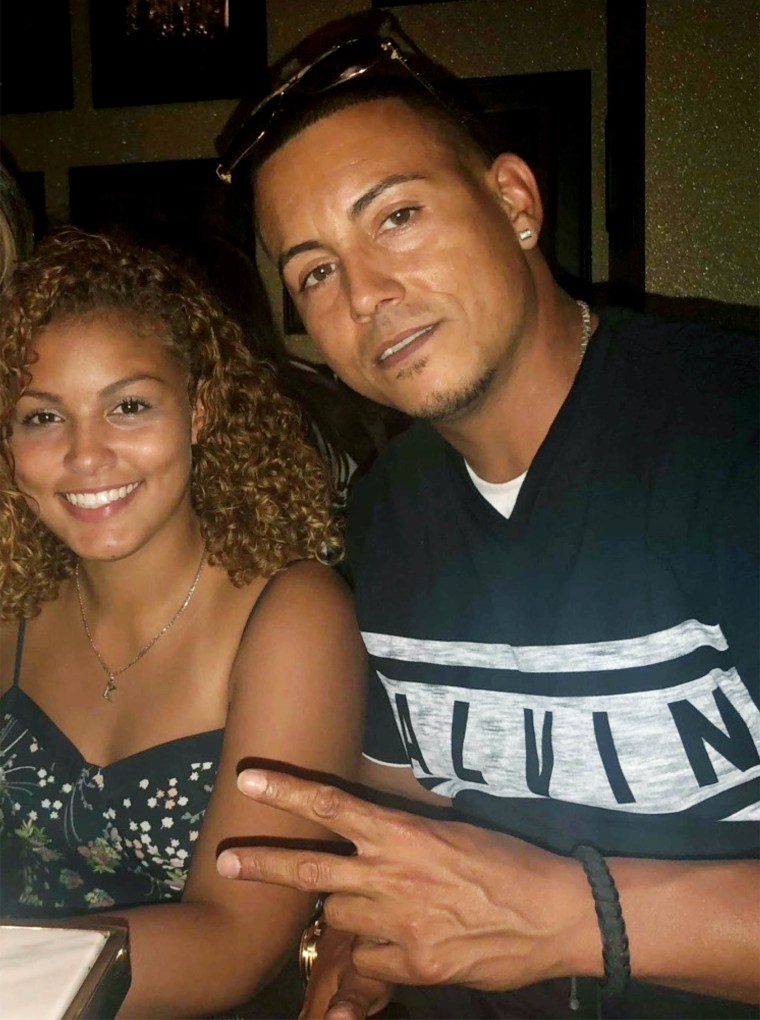 It was one the family's hardest days, Kianna Santiago, Kisandra's younger sister, told NBC Connecticut.
However, it was a decision that ultimately saved the life of Peter Turzer. "I wouldn't be here if it wasn't for him," Turzer told NBC Connecticut.
Turzer's health issues began in 2016, when he was in a car accident and suffered multiple cardiac arrests during surgery for his injuries. After undergoing open heart surgery and falling into a weeklong coma, where his life support was nearly terminated, Turzer miraculously woke up and recovered.
However, Turzer later suffered from additional health problems, eventually needing a leg amputation and becoming a candidate for a heart transplant. In July 2019, Turzer received Esteban Santiago's donated heart. The transplant surgery was a success.
"Every day I wake up, and my hero is up above," Turzer told NBC Connecticut. "It's such a loving, blessing thing that God has given us, and I don't take it for granted by any means."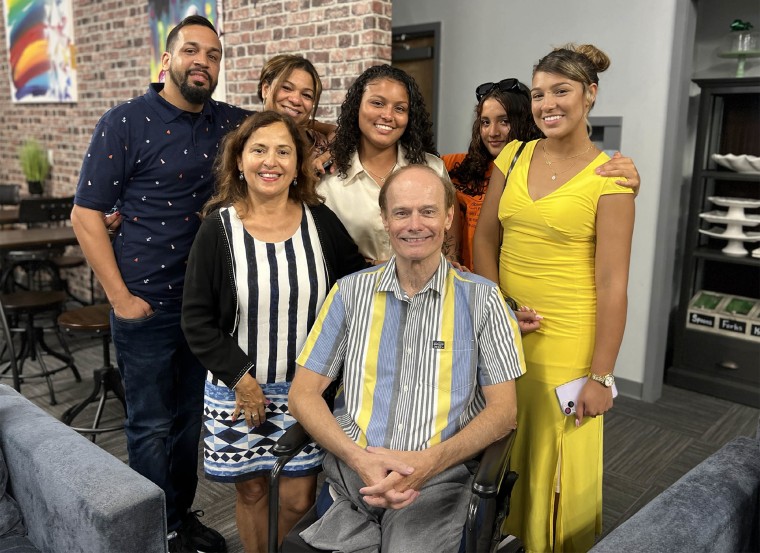 Four years later, Turzer got to meet in person the family of the man whom he calls his hero.
Turzer and Kisandra Santiago first connected through organ donation services about a year and a half ago, she told NBC Connecticut.
The two families went on to text and call each other over the phone and even video chat, but they were not able to meet in person. Turzer, who is originally from Connecticut, had relocated with his wife to South Carolina.
This July, close to the fourth anniversary of Esteban Santiago's death and Turzer's heart transplant surgery, that changed.
Turzer made a special trip back to Connecticut, and Esteban Santiago's three daughters were able to hear their father's heartbeat again. It was an emotional but joyful reunion full of hugs and plenty of tears.
"To hear his heart, it is like he is here. Just to hug Peter, it felt so natural. It felt like I was hugging dad," Kianna Santiago told NBC Connecticut. "It just felt like home."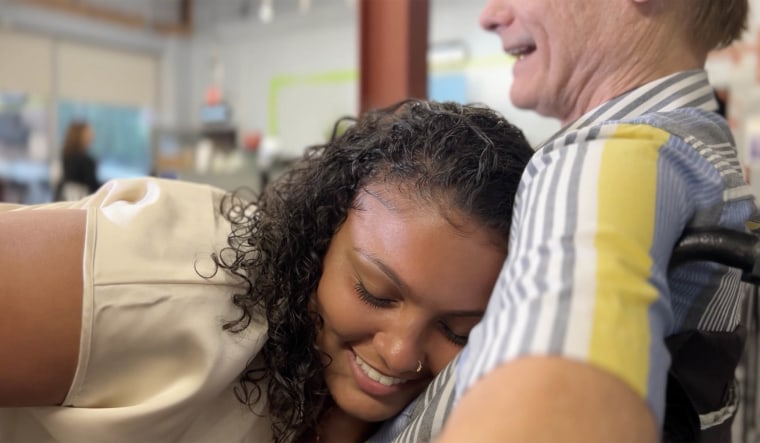 Turzer reminded the Santiago sisters that their father is still with them. "He is still part of us, and you can count on it. I'm not going anywhere," said Turzer.
According to Kisandra Santiago, her father used to talk about being an organ donor and wanting his heart to be donated to someone who is caring and kind.
"Clearly ... we met Peter, and he is exactly what my dad would have wanted," Kisandra Santiago told NBC Connecticut. "I bet he is so happy to be saving someone's life. I just know. I get that feeling."
Turzer said he's "forever grateful" to the Santiago family and that he will always be there for Esteban Santiago's three daughters. "I have another family in my life now," he added.
The families hope to inspire others by sharing their story.
The survival rates after heart transplantation vary depending on a number of factors, but globally, for adults the overall survival rate is about 90% after one year and about 80% after five years, according to the Mayo Clinic.
In the United States, there are currently 104,234 people on the national transplant waiting list, and 17 people die every day waiting for an organ transplant, according to the U.S. Department of Health and Human Services.
A organ donor can save up to eight lives and enhance the lives of 75 or more people, per estimates from organdonor.gov.