If you're in the market for a healthy, delicious snack that will keep you satisfied, Shape magazine has some tasty options for you. The magazine is back with their 11th Annual Snack Awards, which seeks out the yummiest, good-for-you bites in a number of different categories. To qualify, these treats must be 200 calories or less, contain no high-fructose corn syrup or trans fat, and have no more than 400 mg of sodium. 
Best on-the-go bites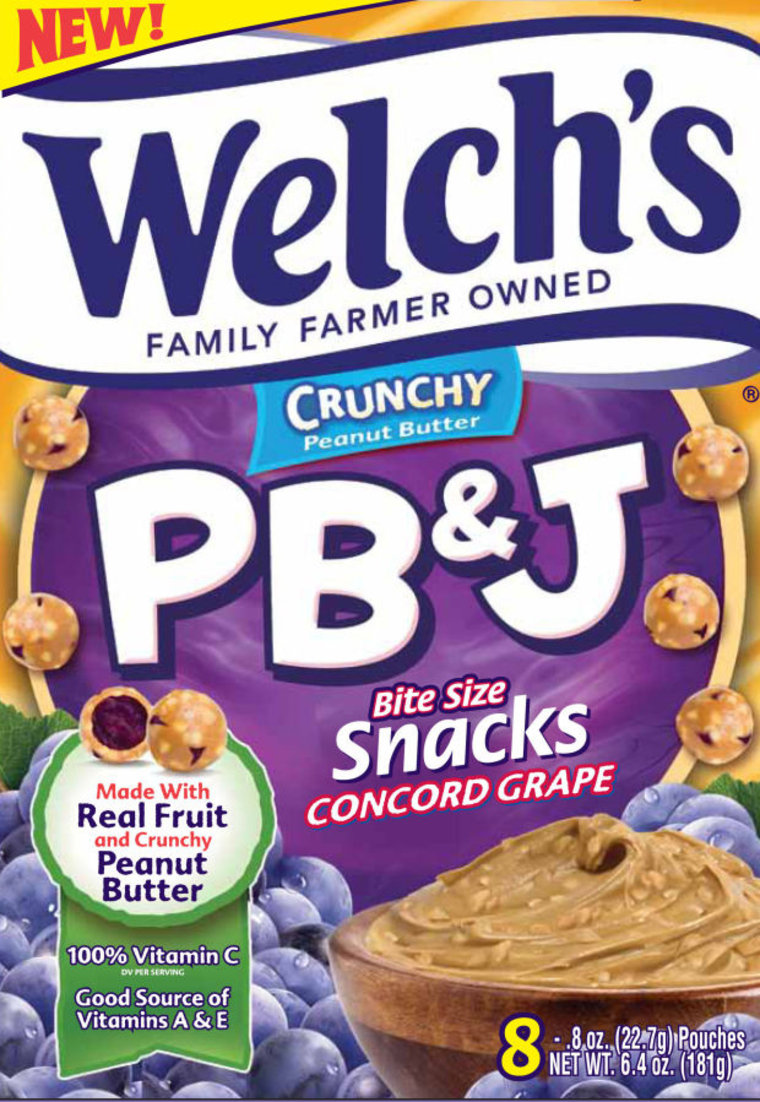 Kellogg's Nutri-Grain Fruit & Oat Harvest Bars in Blueberry Bliss ($3.50 for 5 bars)
180 calories, 5 grams of fat per bar 

Though it's low in calories and fat, this oat-filled bar still manages to taste like a muffin. Plus it has 20 percent of your daily fiber, so it's great when you need something that will keep you satisfied while on-the-go. 
Welch's PB&J Snacks in Creamy Concord Grape ($3 for 8 pouches)
100 calories, 3.5 grams of fat per pouch

These snacks taste just like candy, but they pack 100 percent of your daily quota of Vitamin C. 
Skinnygirl Tasty Nutrition Bar in Chocolate Peanut Butter with Sea Salt ($2.50 each)
170 calories, 7 grams of fat per bar

Even the name of this decadent-tasting bar sounds delicious. And besides being healthy enough to not count as dessert, it's also a gluten-free snack. 
Best "3 pm slump" busters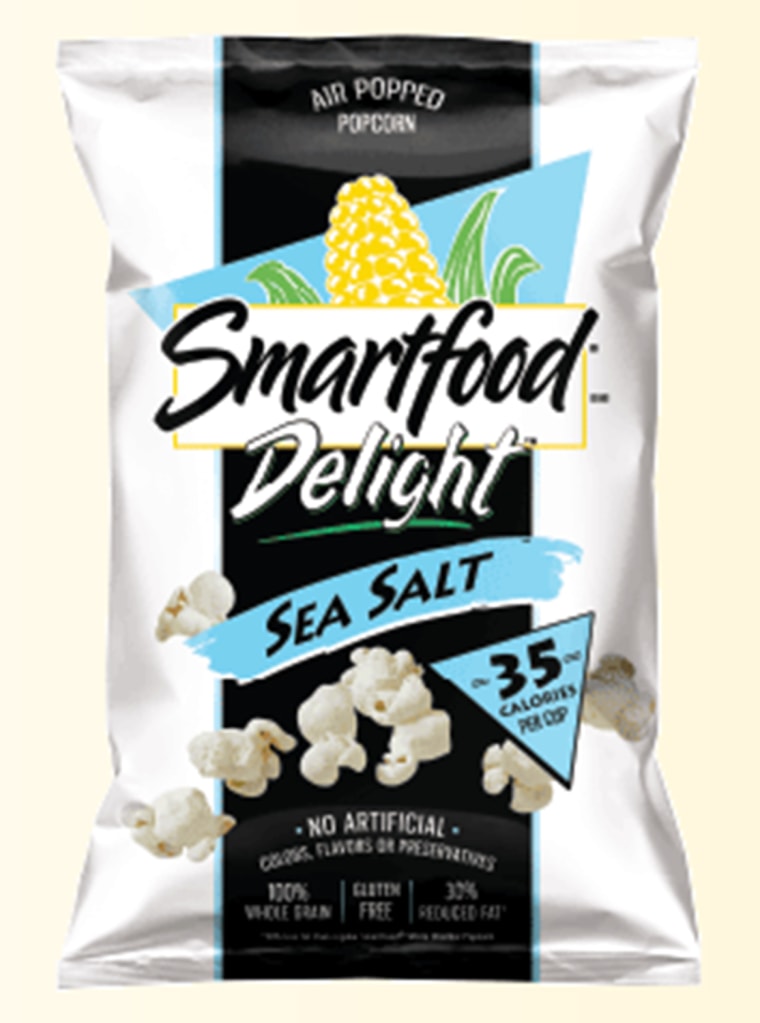 Blue Diamond Almonds in Honey Roasted Cinnamon ($3.50 for a 6-oz. can)
160 calories, 13 grams of fat for 1 oz. 

Almonds are a go-to food for healthy eaters, but they can often fall flat in the taste department. These nuts are both heavy on flavor and protein — with 5 grams per serving, you'll be able to fight off those afternoon hunger pangs until dinner. 
Boar's Head Hummus in Roasted Red Pepper ($4 for a 10-oz. container) 
70 calories, 5 grams of fat per 2 tbsp. serving 

Baby carrots, celery sticks and crackers have finally met their match: This hummus adds a kick that will spice up your chosen healthy scooper. And with 2 grams of hunger-busting protein per serving, you'll be satisfied with just a small amount. 
Smartfood Delight Popcorn in Sea Salt ($4 for a 5.5-oz. bag)
35 calories, 2 grams of fat per cup

This healthy treat has one of the shortest ingredients lists of the bunch — just popcorn, vegetable oil and sea salt. Yet, "somehow, it still has just as much flavor as the movie theater kind," one Shape staffer said. 
Best post-workout pick-me-ups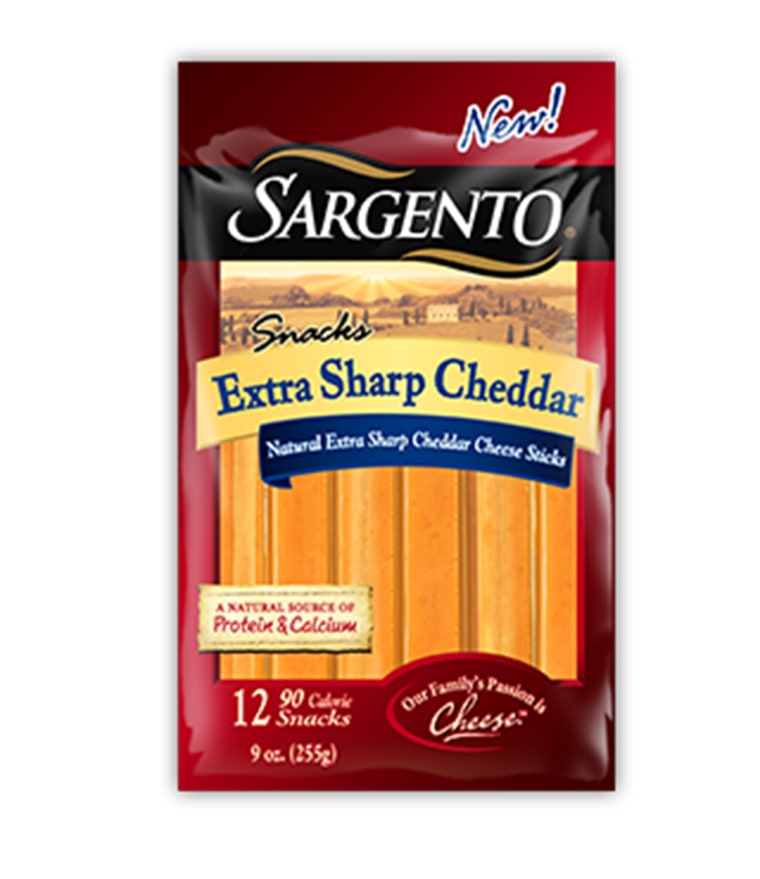 Krave Pork Jerky in Black Cherry Barbecue ($6 for a 3.25-oz. bag) 
90 calories, 2.5 grams of fat per 1 oz. 

Jerky gets a gourmet twist with this tender, sweet-and-savory pork version. And with half the sodium of other brands, these meaty strips are a healthy and protein-rich way to refuel. 
Sargento Natural Extra Sharp Cheddar Cheese Sticks ($4.50 for 12 sticks)
90 calories, 7 grams of fat per stick

This grab-and-go stick has a bold cheddar flavor, plus 15 percent of your daily calcium needs and 5 grams of protein. 
Chobani Simply 100 Black Cherry Greek Yogurt ($1.50 for a 5.3-oz. cup)
100 calories, 0 grams of fat per cup

Many 100-calorie snacks can leave you unsatisfied, but this cherry-flavored yogurt isn't one of them. Thanks to its 12 grams of protein and 5 grams of fiber, you'll feel full for hours. Shape staff also appreciated that it's free of any artificial flavors or sweeteners. 
Best savory selections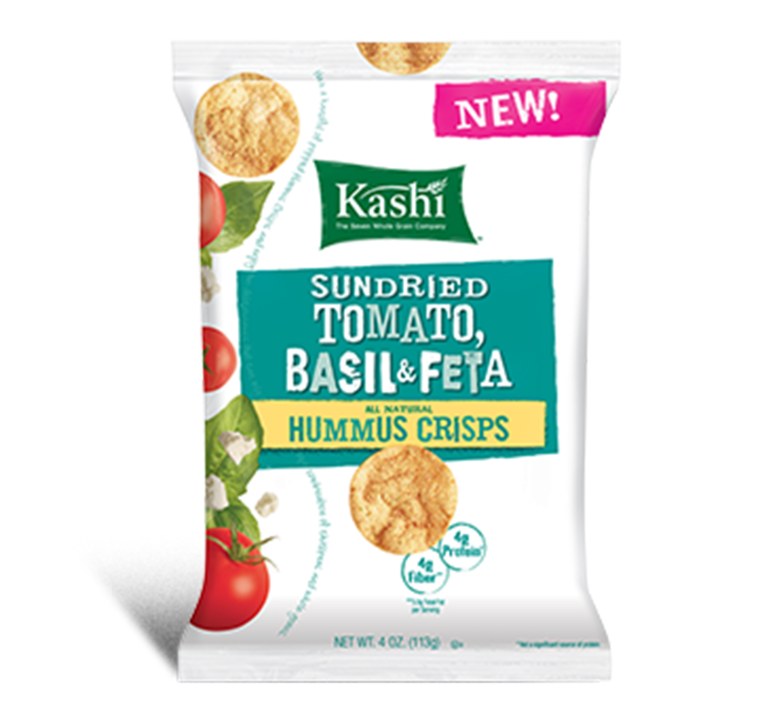 Pressels Pretzel Chips in Everything Flavor ($4 for a 7.1-oz. bag)
110 calories, 2 grams of fat for 1 oz.

With all the garlic, onion, sesame and black caraway seeds of your classic everything bagel, this crunchy pretzel flat tastes like it's straight out of the deli — but with a fraction of the calories. Plus one serving is a satisfying 20 pieces. 
Wonderful Pistachios Roasted & Salted ($6 for an 8-oz. bag)
160 calories, 14 grams of fat for 1 oz.

These nuts have just two ingredients — pistachios and salt — yet they're full of the protein and fiber you need to get you through the day. Plus the effort it takes to crack them open offers built-in portion control: the slower you're able to consume them, the more likely you are to eat less. 
Kashi All-Natural Hummus Crisps in Sundried Tomato, Basil & Feta ($3 for a 4-oz. bag)
120 calories, 3.5 grams of fat for 27 chips

Packed with garbanzo beans and whole grains, these super-light, air-popped chips deliver a zesty Mediterranean flavor with a satisfying crunch. Bonus: Each serving has 4 grams of both protein AND fiber. 
Best guilt-free desserts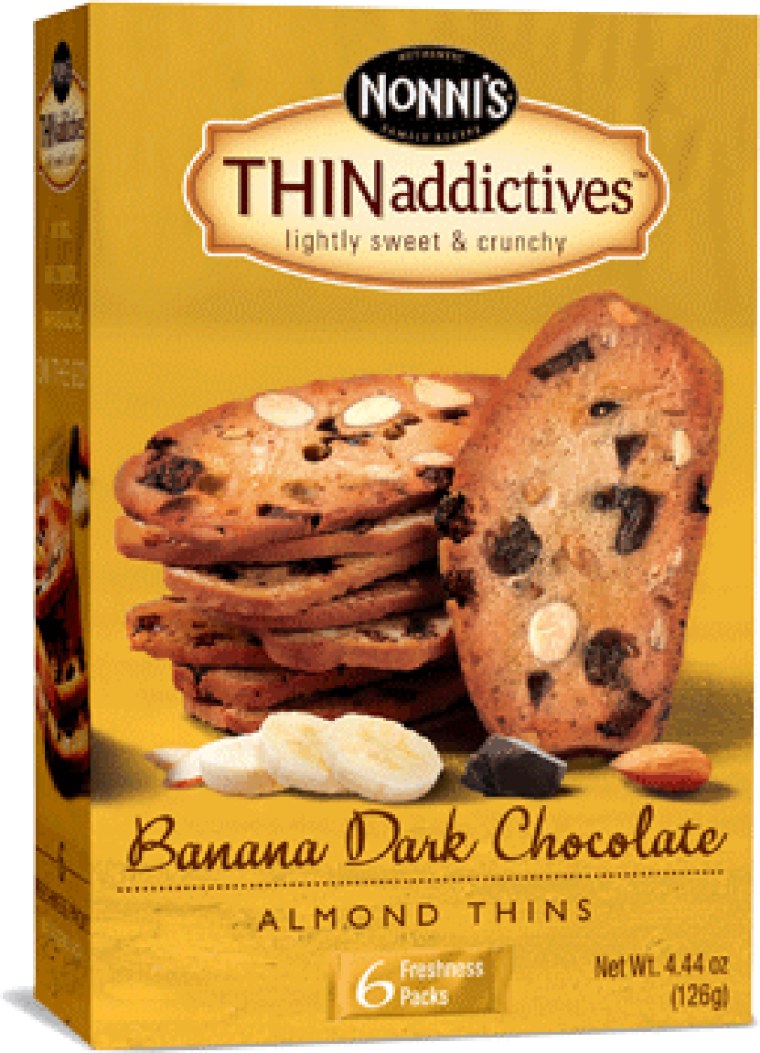 Dark Chocolate Raspberry Yasso Frozen Greek Yogurt ($5.50 for a box of 4)
110 calories, 4.5 grams of fat per bar

With one of these creamy, chocolate-coated bars in hand, you won't be remotely tempted by the ice cream truck. And though they're made with nonfat milk, these bars still manage to taste "totally indulgent," according to one editor. 
Nonni's ThinAddictives Banana Dark Chocolate Almond Thins ($3.50 for 6 packages)
100 calories, 4 grams of fat per 3-pack

With a sweet banana-nut flavor and a hint of chocolate, these biscotti-like cookies are perfect for dunking in your afternoon mug of tea. It's a good thing they're individually packaged, or it would be too easy to polish off half a box. 
Buddy Fruits Raspberry Fruit Tartlets ($3 for 9 tartlets)
70 calories, 2 grams of fat per tartlet

Who needs the patisserie? Thanks to a flaky crust and fresh raspberry purée, this cute cookie tastes like a French pastry — without the guilt. 
Dannon Oikos Strawberry Greek Frozen Yogurt ($4 for a pint)
140 calories, 2.5 grams of fat per 1/2 cup

Chunks of fresh strawberries make this rich, Greek fro-yo just like a traditional scoop of ice cream. The only difference: Each serving has half the fat and more protein than full-fat ice cream.