Shannen Doherty is honoring Breast Cancer Awareness Month in a very personal way.
The former "Beverly Hills, 90210" and "Charmed" star, who bravely battled the disease for nearly two years before announcing she was in remission last April, shared a candid throwback photo of herself tearfully holding clumps of her own dark hair.
"This image is so personal to me," wrote Doherty, 46. "I had started chemo. Was using a cold cap in hope to not lose my hair. End result was clumps in my hands."
The actress, who gained new fans by facing the disease with courage, humor and positivity, then briefly detailed the highs and lows she endured throughout her grueling battle.
"I was sick, felt like I was losing myself. Gained people and lost people. Got weak and got strong. Felt ugly and yet more beautiful inside than I had ever felt before," she wrote.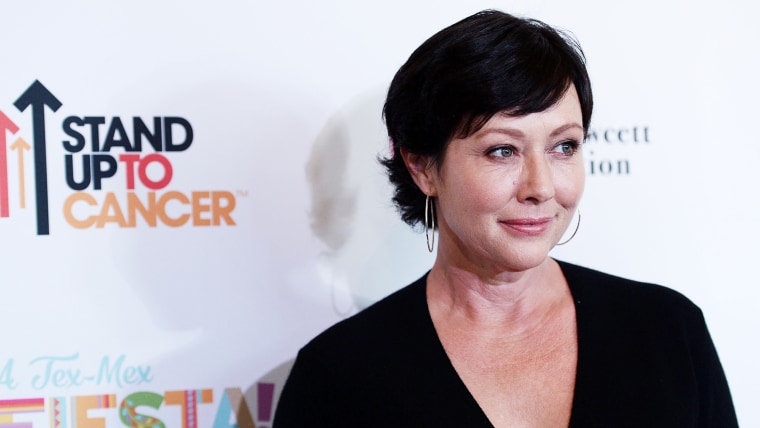 The beloved star, who said last November that cancer made her "a better human being," described the complex cycle of emotions she and other cancer patients know well.
From her early days as a child actress through her "Beverly Hills, 90210" stardom, see Shannen Doherty's most memorable moments.
"Cancer has so many phases. Shock, denial, acceptance, anger, resentment, rebellion, fear, appreciation, beauty. Remission. Even then, the phases keep coming," she wrote. "Cancer is with you forever. Those who have experienced it know that even after you've kicked its ass, it still impacts you, in good ways and bad."
"You still go thru the roller coaster of emotions. You still need support and love," wrote the actress. "And you can still grasp life and live, live, live."