It's been more than a year since Shannen Doherty revealed that she's battling breast cancer, and since then, the actress has revealed so much more to fans and others facing the disease.
She's documented her hair loss, shared what "chemo days" are like and even opened up about how the cancer has spread since her initial diagnosis.
And on Saturday night, she made another big reveal: Cancer has made her life "better."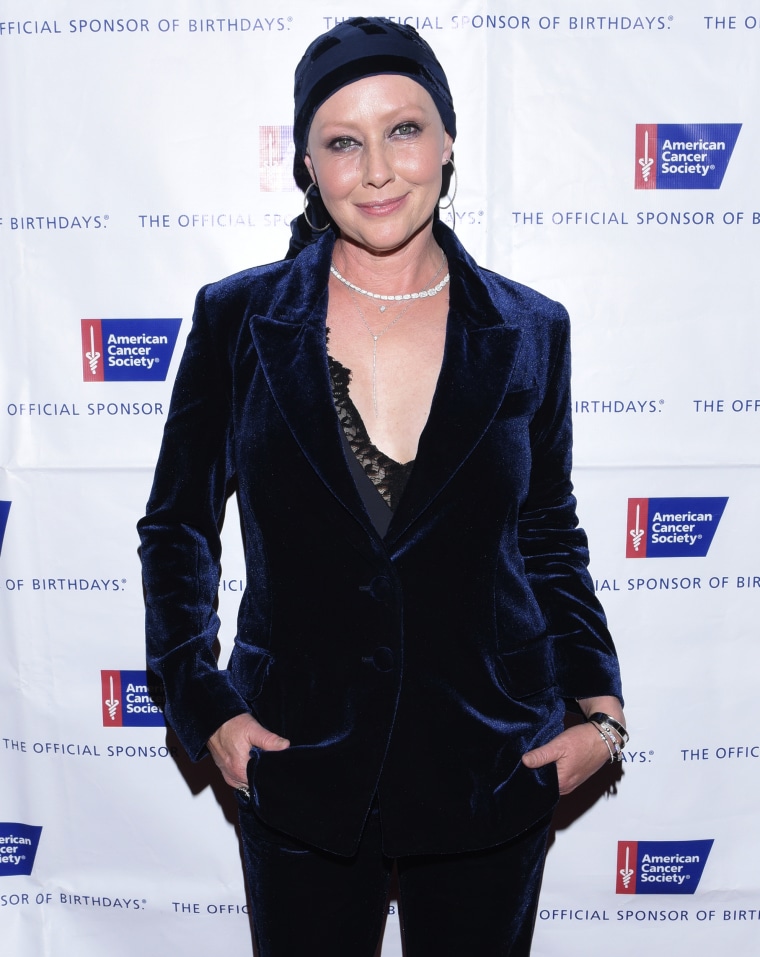 Doherty accepted the American Cancer Society's Courage Award, and at the annual event, she told the Press Association, "I'm feeling ridiculously lucky and very blessed."
RELATED: Shannen Doherty shares wedding photo amid cancer battle: 'I am blessed'
"Cancer has changed my life for the better," she said. "It's made me a better human being. It stripped away all the walls and barrier.. ... It exposes any lie in your life whatsoever. It exposes who's not really truly there for you and who really is there for you. It's this brilliant thing where you just look around and think, 'Oh my God, this person is amazing. They're showing up for me in a way I never expected'."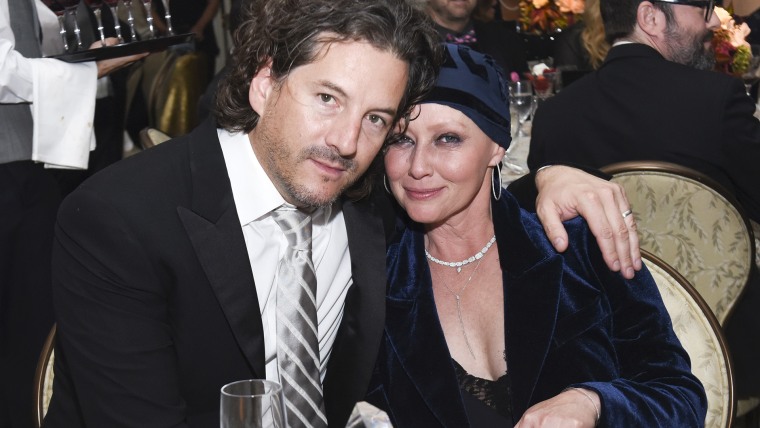 Plenty of important people showed up for Doherty on Saturday, including her husband, mother and even a few famous faces.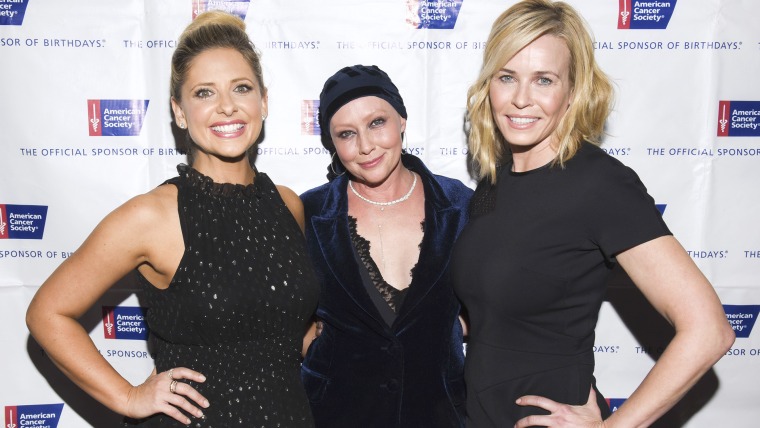 RELATED: Sarah Michelle Gellar shares sweet tribute to friend Shannen Doherty
It was Doherty's longtime friend, Sarah Michelle Gellar, who presented her with the honor.
"She has always been a courageous person, but over the last year, she has become a one-woman army," the former "Buffy the Vampire Slayer" star told the crowd. "Fearless yet full of heart, crushing cancer like a slayer — takes one to know one."
At the gala, Doherty's thoughts went beyond her own battle with cancer, as she even had a message for Michael Bublé, who recently revealed that his 3-year-old son, Noah, is also undergoing treatment for the disease.
"I would imagine your child having cancer is devastating as a parent," she told the singer, via Entertainment Tonight, during the gala. "Just trust in your doctors. Make sure you have amazing doctors, a great team, and know that organizations like the American Cancer Society (and) Stand Up to Cancer, they are doing so much good for cancer. And (there is) so much research that we have much better chances now."
She added, "Stay positive. That positivity, that outlook on life that you can get through something, it actually does get you through."
Follow Ree Hines on Twitter.