Rachel McAdams is fully embracing her armpit hair as Bustle's recent cover star. 
The 44-year-old actor sat down with the publication ahead of the release of her film "Are You There God? It's Me, Margaret," based on Judy Blume's beloved coming-of-age novel.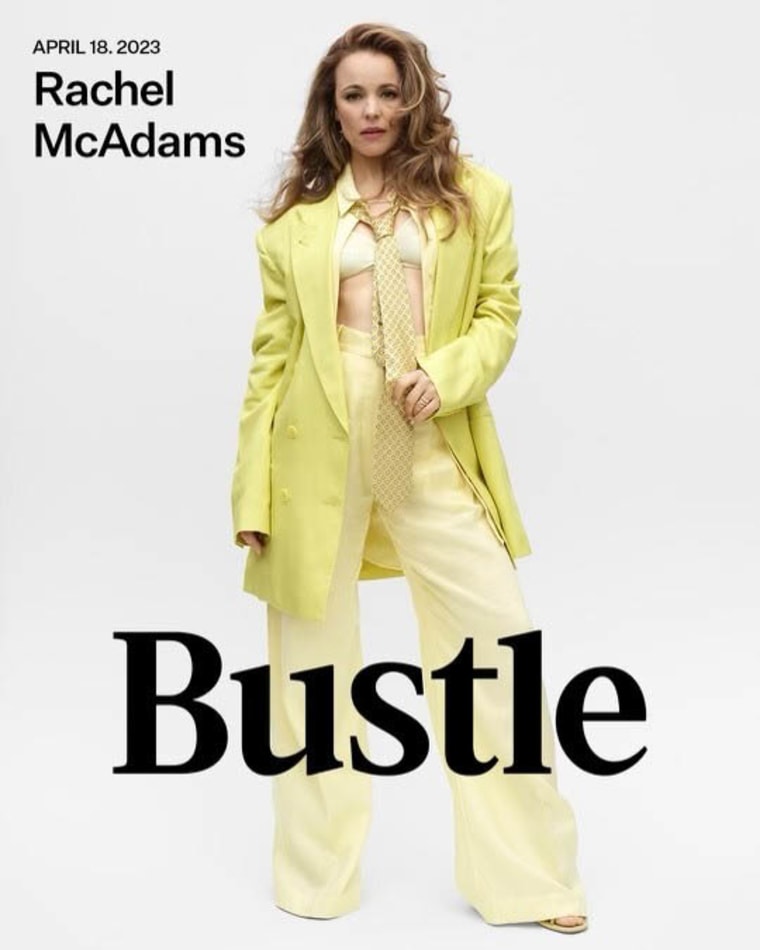 McAdams fully embodied her character Barb, Margaret's free-spirit mother, and the story's theme about self-discovery through her captivating cover shoot photos, which were published on April 18.
"The Notebook" star wowed in a lime green double-breasted blazer with matching bra, pants and tie. In a second picture, she shouts while donning a bandeau style top that resembled a seatbelt and black latex underwear.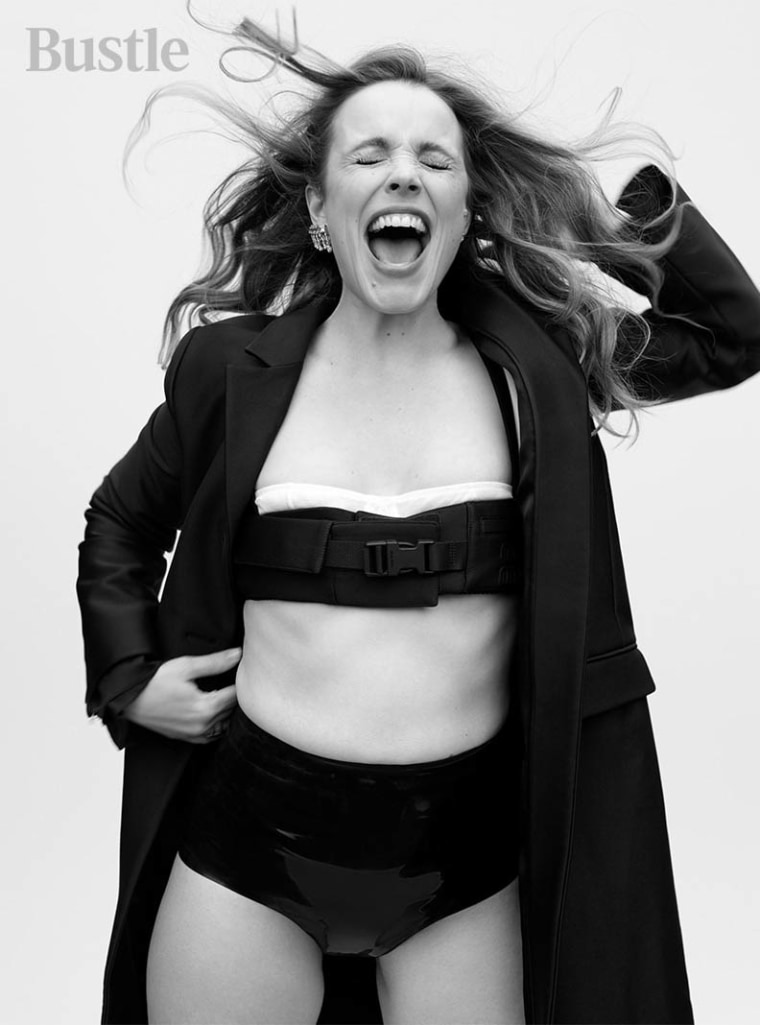 One of the main photos in the article showed McAdams lounging on a sofa in a black corset, with her underarm hair left unedited.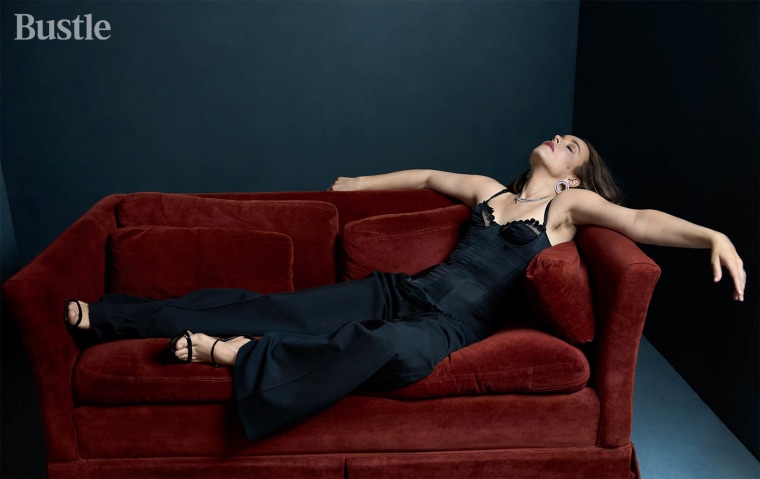 The actor has made statements about beauty and societal norms through her photoshoots in the past. While promoting her film "Disobedience" in December 2018, she appeared in Girls. Girls. Girls. magazine wearing a Versace and Bulgari diamond necklace and a breast pump. 
Speaking about her style choices, McAdams told Bustle, "I love that juxtaposition of beauty, glam, fantasy, and then truth." 
Bustle revealed that McAdams asked her final photos to be barely edited. 
"With this shoot, I'm wearing latex underwear. But I've had two children. This is my body, and I think that's so important to reflect back out to the world," she explained. 
She added, "It's OK to look your best and work at it and be healthy, but that's different for everyone." 
McAdams shares two children with partner and screenwriter Jamie Linden. 
"The Vow" star said she started filming "Are You There God? It's Me, Margaret," which hits theaters April 28, just five months after giving birth to her second child. 
"I felt like a milking machine," said McAdams, who recalled pumping in between takes. 
During filming, a costume designer suggested that McAdams's character try a few scenes without wearing a bra. 
McAdams pointed out, "The great irony is Margaret just can't wait to get into a bra. But I'm playing a kind of wild child, hippie artist mom (who) doesn't wear a bra throughout the whole film."
So, she supported the costume designer's idea. 
"(We) really wanted Barb to feel like a real person who's still figuring herself out, to put Margaret and her on similar trajectories," she said. 
Going along with the movie's focus on Margaret becoming older and experiencing changes to her body, McAdams also gave some advice to her preteen self. 
In a video interview with Bustle, she shared a shaving tip that she learned from her mother. 
"Once you start, you can never stop," she said. "I remember rolling my eyes about that and thinking that's not the fun answer. But it's so true. Life is long. Shaving is intense."
She reminded her younger self to be careful shaving her ankles and shins. 
"You're going to go to Bible camp and think it's OK to shave without shaving cream. It's going to be terrible. Always have shaving cream," she continued. 
She ended her words of wisdom with another important message: "And then if you want to stop shaving again one day, that's OK too," she said.  
Some critics online questioned McAdams' choice to show her armpit hair in the photoshoot — a mentality that comes from "hairless women as (society's) beauty ideal," psychologist Jill Stoddard, Ph.D., specializing in body acceptance, tells TODAY.com
"We all internalize the beauty ideals and unfortunately react negatively to those who don't fit the mold," she continues. "The more women — especially those in the spotlight — rebel against these gendered expectations, the more norms will shift."