For the last seven years, MSNBC and NBC News anchor Richard Lui has been working a difficult and important job as a caregiver, a role he shares with approximately 53 million Americans.
A devastating diagnosis
In 2014, the journalist's father, Stephen Lui, whom he affectionately calls "Baba," kept forgetting things he normally wouldn't, like the name of his own sister. After his family encouraged him to go see a doctor, he was diagnosed with Alzheimer's disease.
"The good thing about it is that he said, 'OK, I'm going to fight it. I'm going to do whatever I need to do,'" Richard Lui told Craig Melvin on the 3rd hour of TODAY on Monday.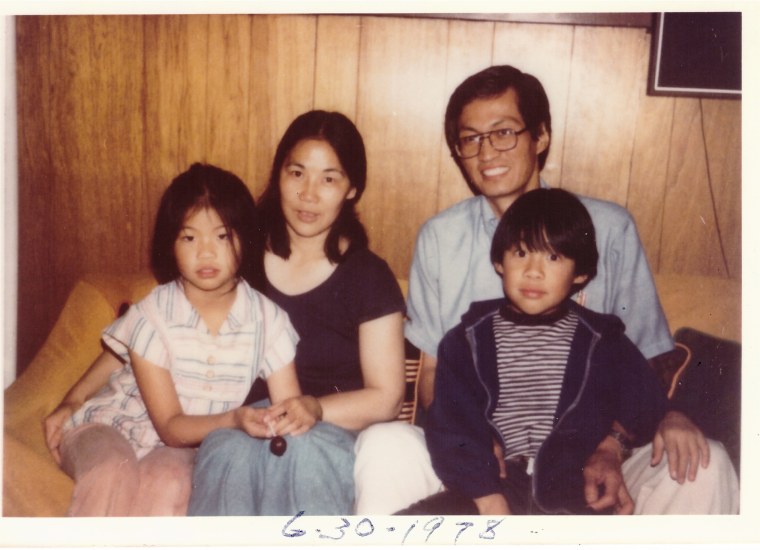 Deciding to care
Lui grew up with his parents and three siblings in San Francisco, where his father worked as a pastor and later as a social worker for about 25 years. In his new book on selflessness, "Enough About Me," Lui describes how his mother was initially the primary caregiver for her husband when Alzheimer's started taking hold. But after four years, Lui and his siblings realized the emotional and physical toll it was taking on their mother was too much. The family eventually decided to move their patriarch to a care facility.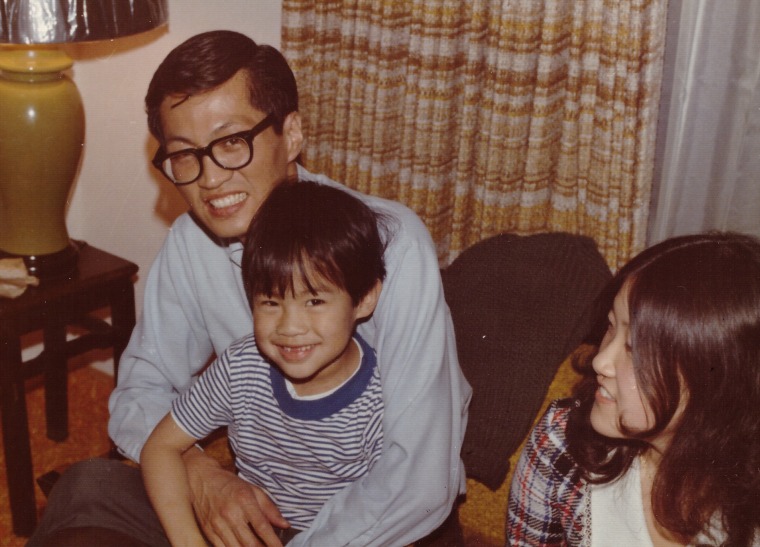 As his father's Alzheimer's advanced, Lui became his dad's caregiver too, along with his siblings, helping him with daily needs, from making sure he didn't fall to helping him shower. The decision didn't come easily for Lui. He was torn between giving up a broadcast journalism career he had worked so hard for and being there for his father who now needed him more than ever.
"It may not be perfect, Craig. I'm OK with being imperfect. But I'm not OK without trying. So I had to do it," Lui said.
"I would fly back two to three times every month, and it was 10 hours, door to door. ... I was like, this is the right thing to do," Lui explained of his back-and-forth trips between New York, where he worked, and his dad's home in California. "I'd arrive, I would do the late shift, and watch my dad from 11 p.m. until 5 a.m. Because he would fall, or he might want to get out of the house, I took that shift.
"And so when I'm standing on those subway platforms waiting for the train to arrive to get out to JFK (airport), I've got to tell you, after four or five years, I was tired. I was really tired."
To his surprise, Lui didn't have to quit his job completely. Instead, he was given permission to cut back his hours, not a common sight in the nonstop world of TV news.
The Alzheimer's marathon
These days, Stephen Lui can't talk, eat by mouth or walk.
"In the old days, meaning a year ago, when I would talk to him is when his eyes would perk open," his son recalled.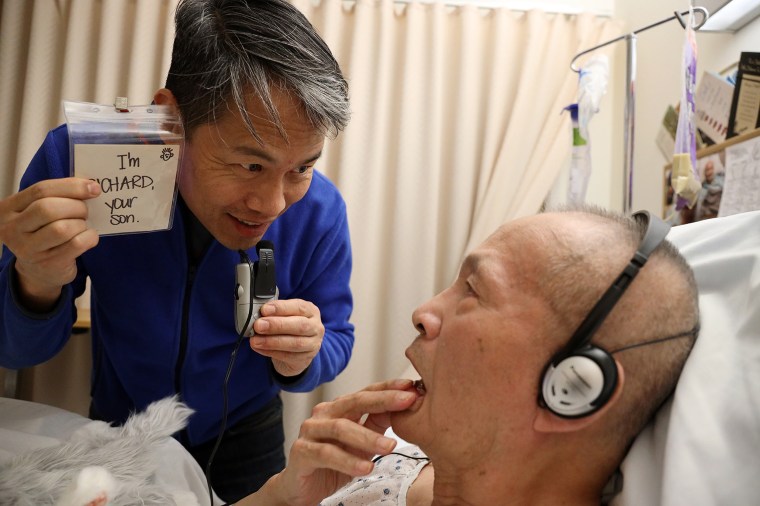 In addition, Richard Lui said, "He can't hear, so I put on some amplifier headphones on him and I would get the microphone. And I said, 'OK, this is Richard, do you remember me? I'm your son? If so, blink once.' And he goes, (blink). Craig, another one of those moments where I am just like, I don't know what I was doing before or the last 10 years."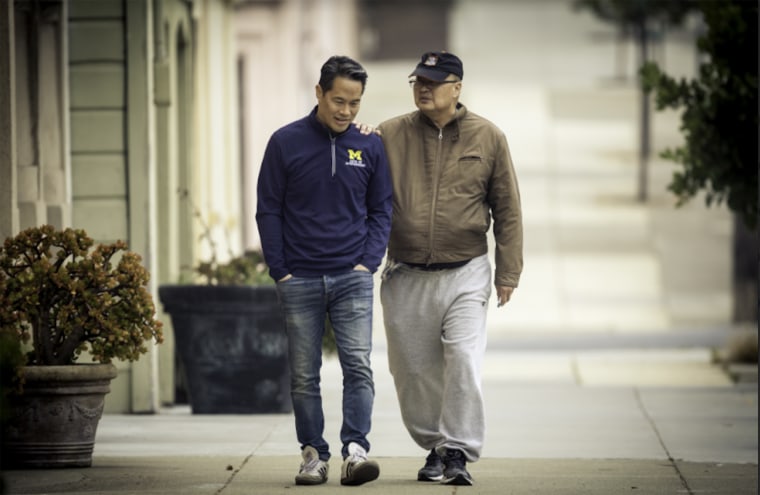 The pandemic's effects
When the coronavirus pandemic ramped up, it greatly hampered Lui's caregiving efforts to help his father in person.
"Obviously, we're using video calls, pictures, and the times that I've been able to visit him, I've had to do it through a glass window," Lui explained. "And I just hope every single time when I'm looking at him, waving at him, that he's OK, and that he knows that I'm there."
In the wake of increased attacks against Asians and Asian Americans in the U.S., Lui has also spoken out about his own father's experience getting pushed to the ground a few years earlier in an op-ed for the San Francisco Chronicle. "We have seen, unfortunately, during the viral pandemic, folks that are not considerate of others," he told Craig.
"We have seen people that when we talk about racial strife, looking at the color of a person's skin, and deciding to treat them less than human, because they can't see that they are very human. That's selfish. We have seen shootings and individuals that are using hate and violence ... it is a time for us to figure out how to stop all this stuff."
Lessons learned
Throughout his father's Alzheimer's journey, Lui has learned that he has grown in unexpected ways. "He was just really honest with his sickness. He was very open to vulnerability, which I thought was a great lesson to me personally, because that was not the same Stephen Lui that I knew growing up. And as he went through this process early on, before he started to forget stuff, that was what he was showing me."
Lui added, "I think he taught me to think about who I am, as I've talked to you about this caregiving journey. And it's led to a book that I would have never, in my wildest dreams, have thought of even starting ... in the book, I really show how I have basically goofed up over the years, and how I can be vulnerable too because being vulnerable is part of being selfless."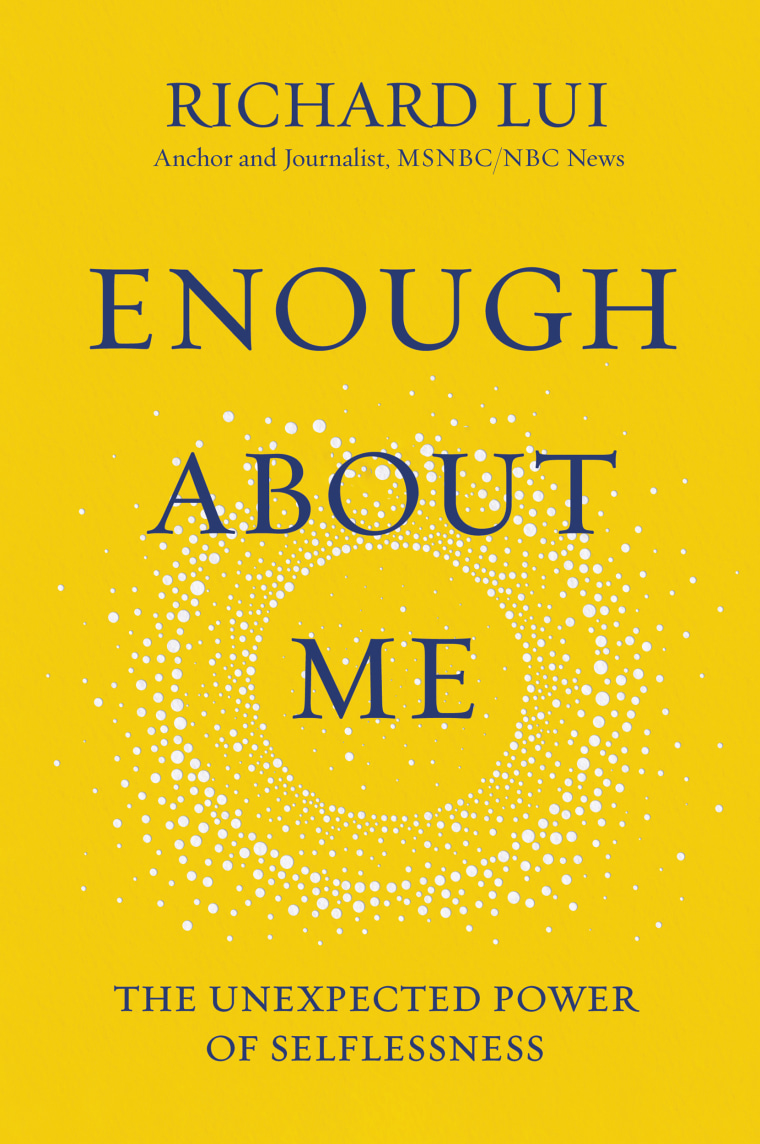 Lui's decision to care for his father has changed the way he lives his life — selflessly — something he hopes others can do, too. "We make a conscious decision about every 15 minutes. And if we can just once a day, 'I'm going to go get lunch. I am going to call somebody.' How do I add a selfless notion to that? So I would say, once a day, think of doing something a little different."
Lui said his father is still fighting the good fight and he'll remain at his side as long as it takes.
"Enough About Me," published by Zondervan, will be released Tuesday.
Related: