Louisa Hellegers spent more than 40 years in publishing before deciding to retire from the field in 2009. But at just over 60, she wasn't ready to transition into a leisurely retirement.
"I didn't think I was done working. I really had no idea what I was going to do, but I didn't think that I was done," Hellegers said.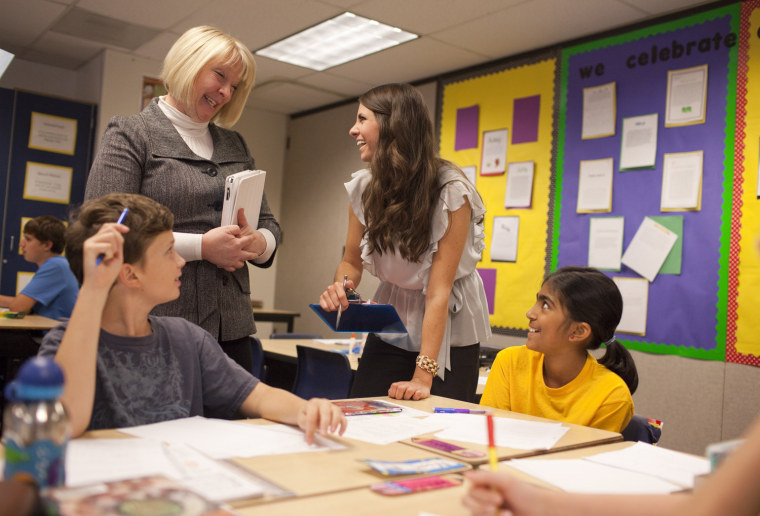 She realized that the skills she had as a publishing executive were transferable and that gave her confidence as she searched for a second act, or encore career. She applied for a fellowship that eventually placed her at a nonprofit agency that helps find jobs for men and women who were formerly incarcerated.

More Americans are working into their retirement like Hellegers. Nearly 20 percent of those age 65 and older are still working in some capacity, according to AARP, double the number in 1985. But after successful careers, many older Americans are looking for meaningful work, not just financial gain.

"If it becomes something more of a passion where you feel like you can stay in it for the longer haul, that financially may make sense," said Jean Setzfand, financial security expert at AARP.
Read More Retired baby boomers find second acts in encore careers
When we first met Hellegers in the summer of 2013, she was working as director of organizational development for the Center for Employment Opportunities in New York on the fellowship from the nonprofit organization Encore.org.
Earlier this year, Hellegers, now 66, became the New York program director of Encore.org, helping to spearhead efforts to ensure older workers have the opportunity to pursue careers that have a social impact.

"Employers and society and communities are understanding the value that experienced professionals can bring across all kinds of business," Hellegers said. After all, their experience often spans many decades, bringing coveted skills that are attractive to many different industries.
AARP looked at industries that are friendly to older, experienced workers, and found academia, hospitals and healthcare often top the list. But those certainly aren't the only industries attracting older workers.
"One of the things that we've found is that it is very much a business-driven decision in terms of why companies really value experienced workers," Setzfand says. The critical attribute is "experience."
Sharon Epperson has been named one of the "Best Personal Finance Experts of 2014."