Patients taking probiotics to help battle celiac disease may unwittingly be worsening their symptoms. A new study shows that many of these supplements contain the very substance they need to avoid: gluten.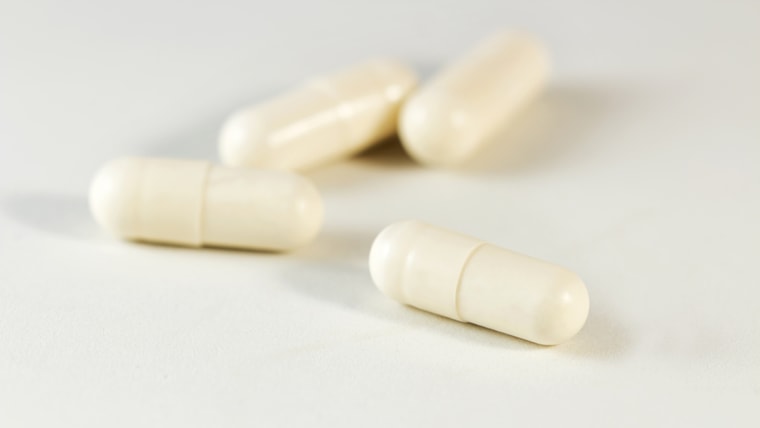 Columbia University researchers tested 22 probiotics and found that 55 percent contained detectable levels of gluten, according to the report presented recently at the Digestive Disease Week conference.
"Many claim these are good for intestinal health, but the evidence for that is dubious," said study co-author Dr. Peter Green, director of the Celiac Disease Center at Columbia University. "We don't recommend that people with celiac disease take supplements. [People with celiac disease] worry very much about the food they put in their mouths, but some are very trusting about medications and dietary supplements."
Gluten, a protein found in wheat, rye, and barley, kicks off an auto immune response in people with celiac disease which can cause damage to the small intestine and interfere with the absorption of nutrients.
Although the disease was once thought to be rare, experts currently estimate that there are more than 2 million people in the United States with the genetic disorder. That amounts to about 1 in 133 people, according to the National Institutes of Health.
Two factors prompted Green and his colleagues to start the new research: an earlier study by the same group showed that celiac patients taking dietary supplements, which were mostly probiotics, had worse symptoms than those who eschewed them; and other research showing that dietary supplements often had ingredients that were not reported on their labels.
The researchers subjected 22 of the best-selling probiotics to liquid chromatography-mass spectrometry, a test that ferrets out a substance's constituents.
Of the 12 supplements found with detectable levels of gluten, eight had been labeled "gluten-free." And two of those had levels higher than the 20 parts per million the Food and Drug Administration requires for "gluten-free" labeling. The researchers found levels as high as 100 parts per million in some samples.
Even low levels of gluten might be a problem if people take multiple doses a day, Green said.
"We don't know how many pills people are taking daily day after day," he said. "So there could be a cumulative effect."
Once people get a diagnosis of celiac disease, they are told to go on a strict gluten-free diet. "If they do that successfully, the intestine can come back to normal," Green said. "If they continue to eat gluten it may not come back to normal."
While the gluten-free diet is the most healthful choice for those with celiac disease, it might not be optimal for people who don't have it, Green said.
Are you on a gluten-free diet? What if gluten isn't the problem?
For people who don't have celiac, a healthy diet contains grains, meats and vegetables, Green said. "Grains are a part of a healthy diet," he added. "We think a grain free diet is not that healthy. It's low in fiber and low in vitamins, and there's a slightly increased amount of heavy metals."
But for those with celiac disease, "it's very healthy," Green said. "But they should be under the care of a dietician to know not only what to avoid but also what to eat."
It's currently unclear how much exposure to gluten is needed to create symptoms, said Dr. Arvind Srinath, an expert unaffiliated with the new study and an assistant professor of pediatrics in the division of pediatric gastroenterology at the Children's Hospital of Pittsburgh at the University of Pittsburgh Medical Center.
Is gluten-free right for you? The hidden downsides of the popular diet
"I praise these researchers for looking into this," Srinath said. "There was a study last year that noted that 24 percent of patients with celiac disease take herbal supplements and the majority of those are probiotics. So this is definitely a concern."
Srinath worries most about youngsters whose weight, height and rate of development can be affected if the disease isn't managed well.
But the issue is something that can affect anyone with celiac disease, he said.
He hopes the new study will prompt physicians to ask celiac patients about supplement use.
"I would say to patients, even if it is labeled as gluten-free, it could contain gluten which may cause intestinal irritation and lead to symptoms," Srinath said. "There's a completely natural tendency for patients to want to take control of the disease. And for many, control means more doing than not doing. But I would explain to the patient the risks we are seeing in this preliminary study."
Linda Carroll is a regular contributor to NBCNews.com and TODAY.com. She is co-author of "The Concussion Crisis: Anatomy of a Silent Epidemic" and the recently published "Duel for the Crown: Affirmed, Alydar, and Racing's Greatest Rivalry"