At 90, Thelma Johnson works out at a health club three times a week. She and her 87-year-old husband walk at least a mile on the other days. The couple recently went on a cruise to Alaska and they like to organize outings with friends.
The Johnsons may seem remarkable, but they're not much of an anomaly in Loma Linda, California.
There is something big happening in this small town 60 miles east of Los Angeles. Many residents here live well into their 80s or 90s and beyond. The community is so famous as a place for healthy aging that it was named as one of the world's five "Blue Zones" —spots where people live extraordinarily long lives — by author Dan Buettner and National Geographic.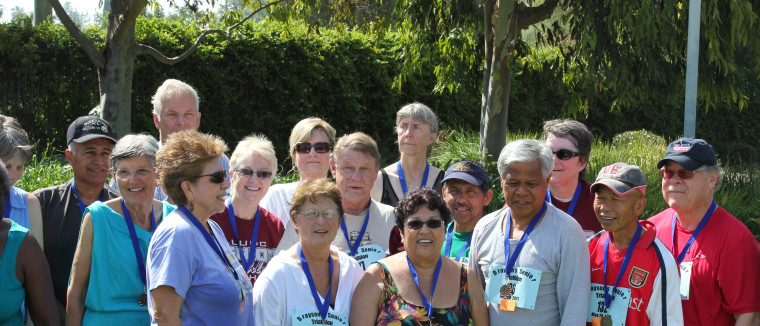 "You have to keep a good diet, you have to keep up your exercise, you have to have a good outlook on life and have a strong faith. You have to have it all," Johnson told TODAY about the ingredients she believes have contributed to her longevity.

The grandmother hasn't eaten meat in more than 60 years, doesn't drink or smoke, and avoids too many sweets. She's close to friends and family and tries to be an optimist.
"I heard this statement the other day: Don't let what you cannot do interfere with what you can do," Johnson said.
"I think older people have a feeling -- myself even some days -- 'Oh dear, it isn't even worth it.' But you just have to keep doing what you can do and not worry about what you can't do."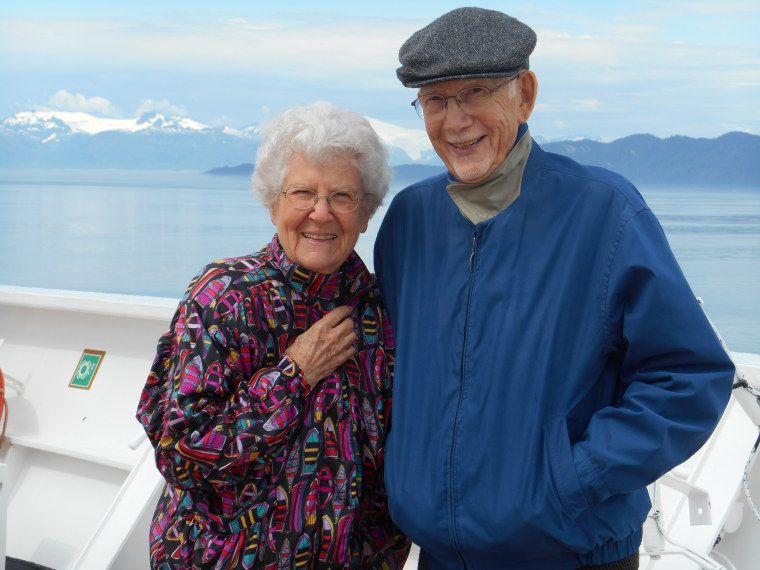 Like many residents of Loma Linda, also known as "Beautiful Hill," Johnson is a member of the Seventh-Day Adventist Church, which advocates a lifestyle that researchers say may play a big role in a long life expectancy.
The church recommends a vegetarian diet that focuses on fruits, vegetables, nuts and whole grains. It asks members to avoid alcohol, tobacco and any mind-altering drugs. And it promotes "pure water, fresh air and sunlight" as part of a good living formula.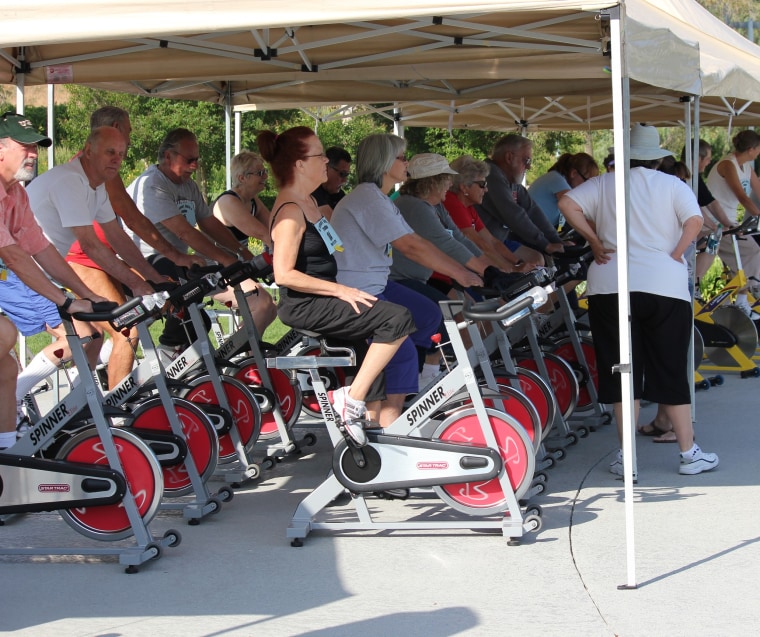 Adventists make up about a third of the town's population – one of the highest concentrations in the country -- and they live several years longer, on average, than the general U.S. population, said Daniel Fontoura, chief wellness officer for Loma Linda University Health.

The city is so focused on good nutrition and proud of being "devoid of most of the fast food joints" that there was backlash when a McDonald's opened there a couple of years ago, he noted. Then, there's the Loma Linda Market, which doesn't sell any red meat, poultry or seafood.

"If it breathes, it's not there," Fontoura said. Neither is anything containing caffeine, which Adventists also try to avoid.
Loma Linda University has been studying Adventists' health and lifestyle since the 1950s and the research has revealed several lessons for healthy aging:
Be mindful of what you eat

Emphasizing plant-based foods seems to be key. "A lot of times you find these octogenarians and nonagenarians are vegetarian," Fontoura said. Many Adventists still eat dairy and eggs, but some avoid all animal products.
The Adventists are following their religious guidance, but there is scientific evidence linking consumption of red and processed meats to heart disease and cancer risk. And their diets of nuts, vegetables and fruits are consistent with a Mediterranean diet, which has been associated with longer, healthier living.
One of Loma Linda's most famous vegans is Dr. Ellsworth E. Wareham, a heart surgeon who recently turned 100 and worked until he was 95.
Incorporate exercise into your life

A key to longevity is about 30 minutes of sustained aerobic activity three to five times a week, Fontoura said. Loma Linda University has a Senior Wellness Program, which has become "a hot spot for the elderly," he noted.
Many members are in their 80s and several are in their 90s, said Romy Niblack, a program coordinator and teacher. Nursing students sometimes take part in the classes and are surprised how challenging they can be.
"Certain moves are designed for seniors, but they are high intensity and the younger people, they can't believe it. They go, oh, I'm so tired," she said.
Take a break
Adventists set aside Saturday as their holy day, a time to separate themselves from "the hurly burly of daily living" and find time for spiritual, physical and mental rest, Fontoura said. That sacred time appears to be good for the body and the soul.
Have a network of relationships and friends to share life with
Social connections and a spiritual foundation can lower stress and have a positive impact on a person's outlook, Fontoura said. Avoiding isolation and depression is key, especially as we age.
At 90, Johnson has an active social life and she has a strong faith in God. She also likes helping people.
"When you're helpful to others, you're helping yourself," Johnson said.
Follow A. Pawlowski on Google+ and Twitter.