Here is one of my fitness secrets: it's a lot easier to stay in shape than it is to get in shape.
After I had my second baby, the "comeback" felt impossible. I'll never forget standing in the gym, staring at myself — looking at this practically unrecognizable body and knowing I had such an uphill climb. All I wanted to do was dive into a big meal, watch TV and play with the baby.
But I forced myself to stay there, putting together this challenging but doable workout. Since I couldn't do much jumping around after having just had the baby, I thought this was a great way to get my heart rate up a little, while still toning by mixing in some strength-training moves.
Here's how it works: This workout starts with five rounds of apple pickers and upper cuts, then moves down to four rounds of squats and wall push offs, three rounds of toy soldiers and mountain climbers, and ends with two rounds of pikes and crab dips.
5 rounds of: 15 apple pickers/20 upper cuts
Apple pickers: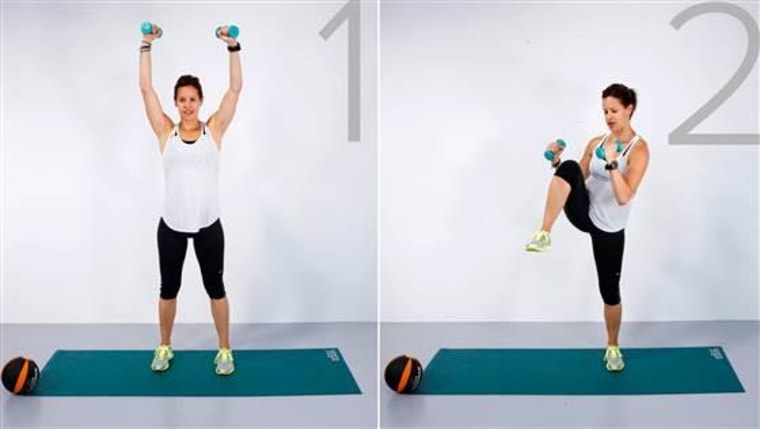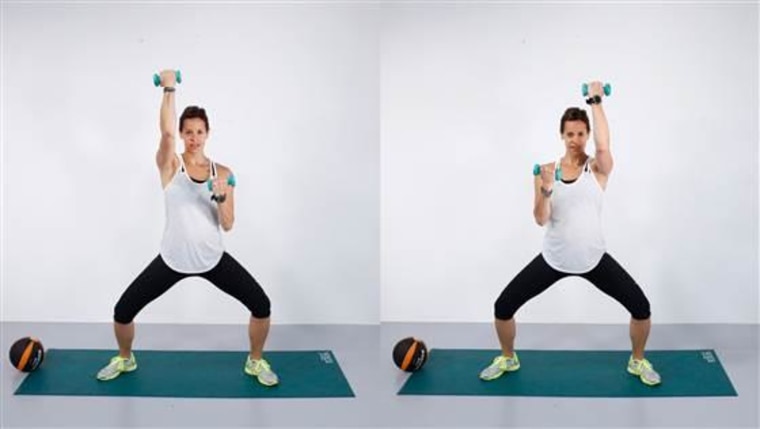 4 rounds of: 15 squats/30 wall push offs
Squats: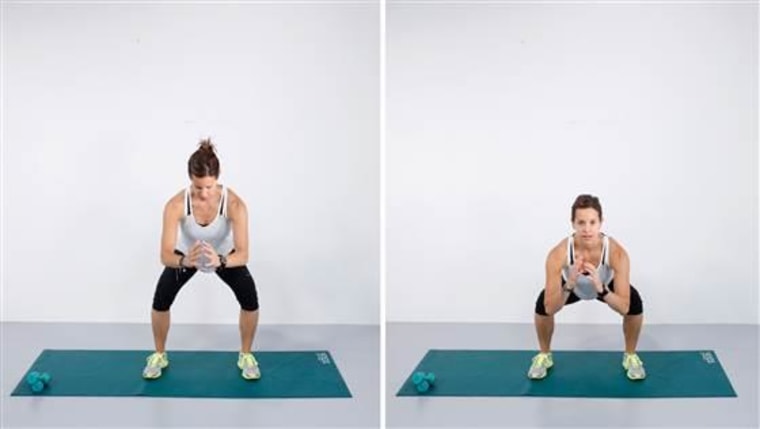 Wall push offs: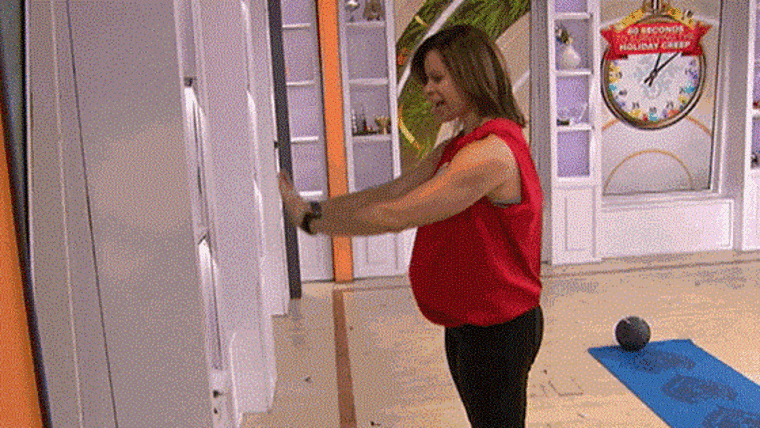 3 rounds of: 15 toy soldiers/15 slow mountain climbers
Toy soldiers: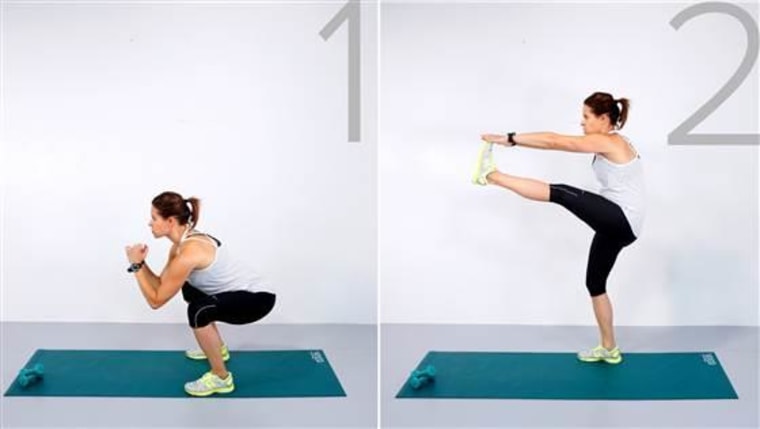 Slow mountain climbers: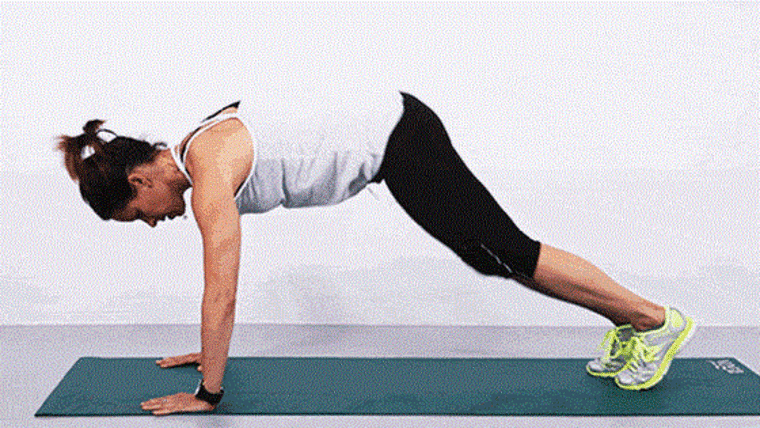 2 rounds of: 20 pikes/20 crab dips
Pikes:
Crab dips: With your hands and feet both facing forward on your mat, with your torso facing the ceiling, lower your upper body with your arms, so your shoulders move closer to the floor.
Want more of Jenna's Fit Tips? Sign up for my weekly newsletter!
This article was originally published Mar. 24, 2015 at 6:23 p.m. ET.