Corinne Bass' last year in high school wasn't going exactly as she hoped. Instead of senior skip days and pranks, she was recovering from a bone marrow transplant that she received in February. She has been stuck in a hospital room since mid-December 2016.
"It was sad and also really frustrating. It was hard to accept because this was my final year of high school and my last year to be free," Bass told TODAY.
RELATED: Twin girls meet bone marrow donor 5 years after he helped save their lives
It started in 2015, when Bass woke up with pinpricks of red covering her legs, what's known as petechiae. That's when doctors diagnosed her with aplastic anemia, a rare disorder where the bone marrow stops producing blood cells.
After being diagnosed, she spent two months in the hospital and then went into remission.
But at the beginning of the school year, at her new school in Mount Pleasant, Michigan, she suffered a recurrence of the disease and needed a bone marrow transplant. After only 10 days of school, she was in and out of the hospital, and was admitted on December 15.
RELATED: Teen with cancer marries sweetheart at hospital, with 78K people watching
While in the Spectrum Health Helen DeVos Children's Hospital in Grand Rapids, Michigan, Bass studied with Sarah Smith, the staff teacher. Bass is taking Advanced Placement biology and literature, and the two worked closely together.
Smith knew that Bass was missing important milestones of her senior year so she tried to make Bass' experience normal.
She encouraged Bass to pull senior pranks on the staff so Bass faked a black urine sample, which alarmed the doctors. After the teen admitted it was a joke, she received a lecture about the seriousness of what she did.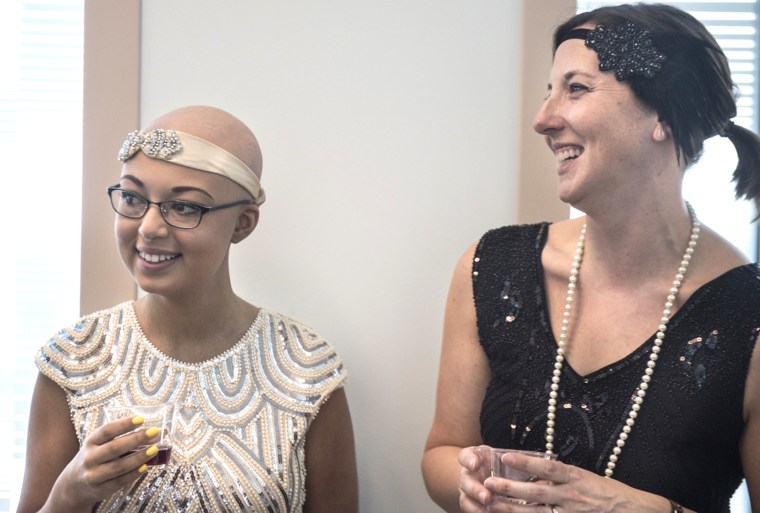 RELATED: Woman with brain cancer has dream wedding, thanks to hospital staff
But then Smith realized what Bass was really missing — prom.
"I thought 'We need to lighten the load,'" said Smith. "I wanted to make sure that Corinne's family had nice pictures."
She asked Bass to pick a theme and the 18-year-old woman selected "The Great Gatsby." She loves the book and film, including actor Leonardo DiCaprio, and is fascinated by the Roaring '20s. The planning took about three weeks with staff and volunteers helping with decorations, food, drinks and clothes. Someone donated a flapper dress for Bass, while another person donated a 1949 Cadillac limo to drive Bass and her mother around the hospital's campus.
"Everyone who works here just gets a sense of pride to help," Smith said. "Anything we can do to normalize an abnormal experience."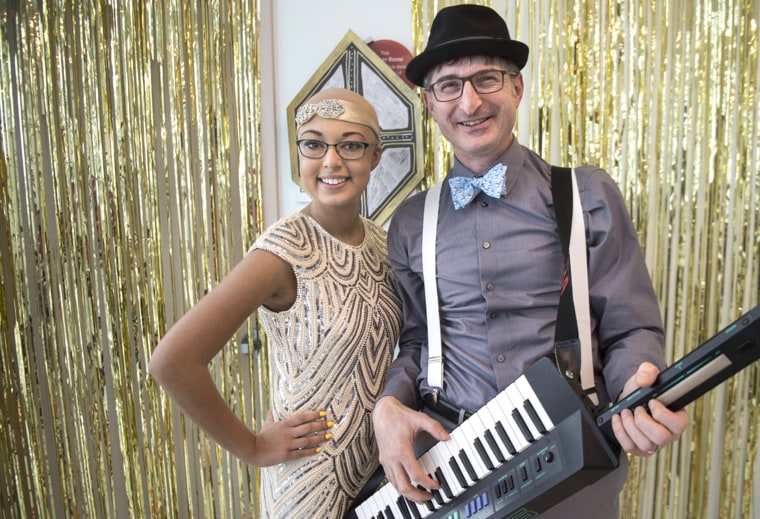 RELATED: 12-year-old searches for bone marrow donor after relapse: 'I will fight for my life'
Before the dance, Bass hand-delivered invitations she made to 10 staff members, including her transplant doctor, Dr. Ulrich Duffner. Because the bone marrow transplant weakens her immune system, Bass is in isolation and couldn't invite too many people.
The night of the March prom felt like a dream. Seeing her doctors and nurses in suits and dresses, which matched the theme, stunned Bass.
"I didn't know that was going to happen," she said. "Everyone was having a good time and no one was worrying if I took my meds on time or about my IV fluids."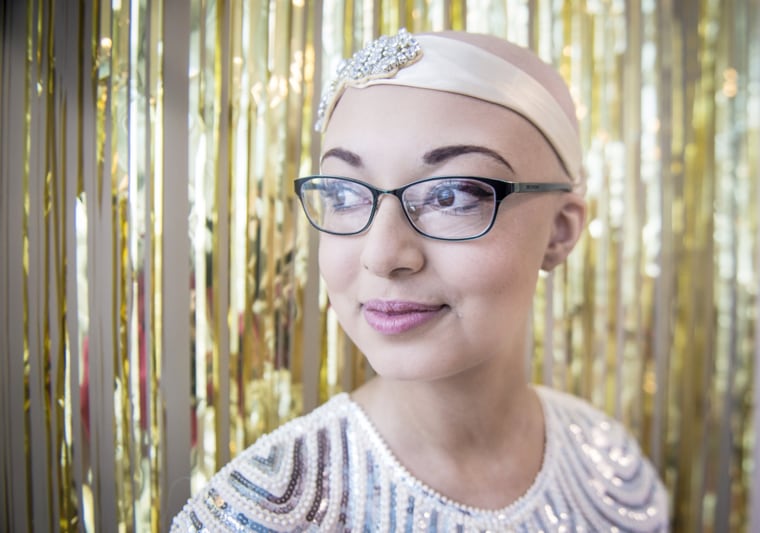 Bass feels lucky that she enjoyed such a special night even though she was confined to the hospital.
"It was amazing," she said. "There are a lot of things I will never forget."
Bass received her bone marrow thanks to an anonymous donor from Be the Match. Those interested in donating bone marrow can do so here.