Nine-year-old Mikey Fullmer is bandaged from his toes to his thighs and from his shoulders to the tips of his fingers. His skin is so fragile, even a gentle hug can cause a life-threatening wound.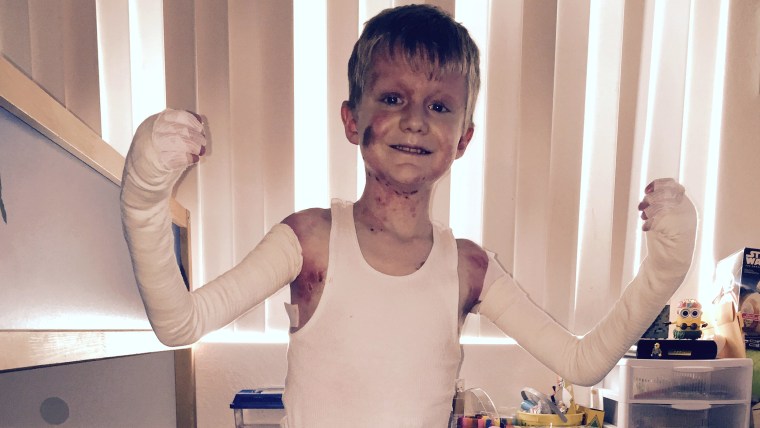 Mikey has epidermolysis bullosa, a rare connective tissue disease that affects not only his skin, but his eyes, throat and internal organs. He is one of about 25,000 so-called "butterfly children," because their skin is as fragile as wings.
"Every little movement, even swallowing, is extremely painful," said his mother, Heather Fullmer, 35, of Irvine, California. "Sometimes, even the bandages actually harm him."
The chatty and energetic fourth grader has had numerous hospitalizations for infections and two operations to inflate his esophagus to remove strictures.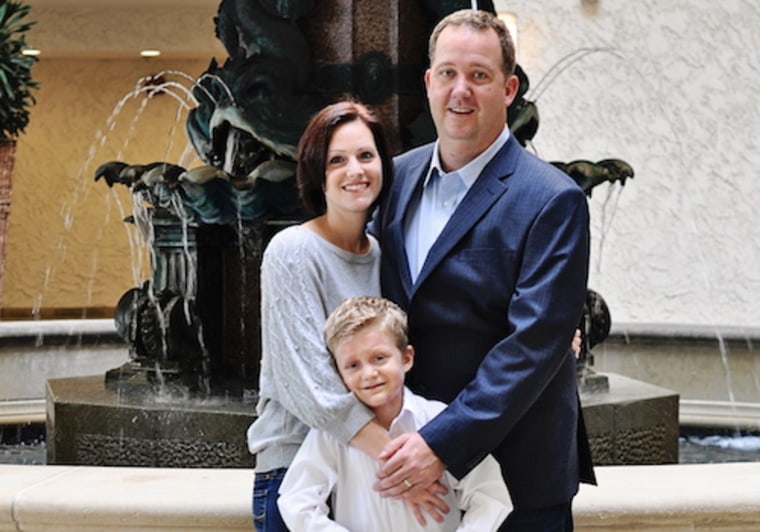 Still, his mother says that Mikey is "a handful" and a "jokester" who, despite his dire prognosis, is filled with optimism.
Watch: Mikey's story
"I still like having fun on the playground and with my nine cousins," Mikey told TODAY. "I'd like to be a scientist and make inventions to help the world get better."
Related: Family adopts abandoned 'butterfly' baby
And he has reason for hope: A cure may be within reach, helped along by celebrities like Pearl Jam's lead singer Eddie Vedder as they raise money and awareness to give these children a chance at living full lives.
Those with EB lack a critical protein that binds the layers of the skin together. Their skin tears, blisters and sheers off, leading to severe pain, disfigurement and wounds that never heal.
In its worst form, EB can lead to a rare type of squamous cell cancer that is always fatal.
"The way the disease is described — it won't kill them, but they basically wish they were because of its severity," Heather Fullmer told TODAY.
Related: New treatment offers hope for 'butterfly' children
Heather and Ryan Fullmer were instrumental in creating, with other EB parents and advocates, the EB Research Partnership in 2014, a merger of the Jackson Gabriel Silver Foundation and Heal EB. Since then, it has raised $6 million for promising work at leading research centers such as University of Minnesota, Stanford, University of Colorado, University of Southern California and Columbia University, New York.
But it was a childhood friendship between Mikey's dad and Eddie Vedder's wife Jill, that catapulted fundraising to a new level, raising more than $5 million this year alone.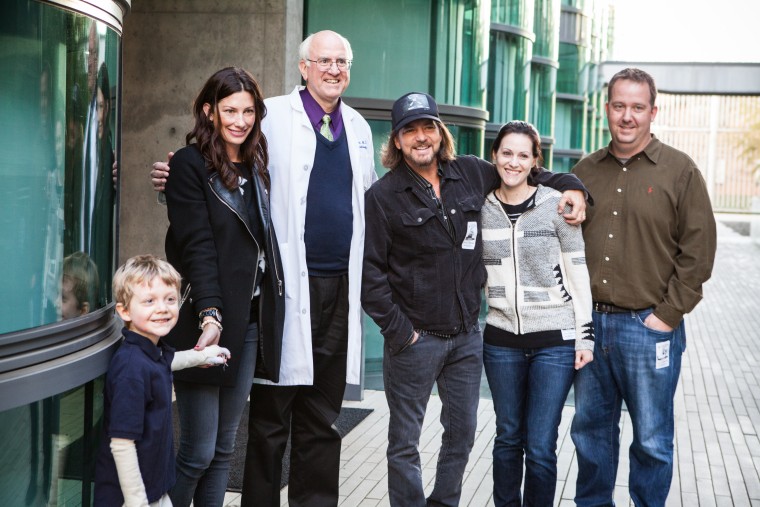 "Our moms were best friends and pregnant together with Jill and my sister," said Fullmer, a 40 year-old CPA. "We went on holidays together."
Jill Vedder, 38, said she had stayed in touch with the Fullmers over the years and heard about their son's EB.
"When I met Mikey, I saw what he was going through," she told TODAY from the couple's winter home in Hawaii. "You can't turn away from these kids."
The Vedders have two girls of their own, 11 and 7.
"It's devastating," said Jill Vedder. "You walk in heels all day and complain about the blisters. But Mikey has the worst blisters all over his body."
She founded Heal EB, and later, with her 51-year-old rocker husband, co-founded the new partnership with the Fullmers and EB parents Alex and Jamie Silver of New York. Jill now serves as vice chair.
"Ed mentioned EB at a show in Las Vegas and people started bringing money to him on stage," said Jill Vedder. "So he went through his Rolodex and started calling friends."
Related: Pearl Jam's Eddie Vedder honors doctor on stage
Those friends from the musical world included the Dixie Chicks, Foo Fighters and Tom Petty, as well as New England Patriots power couple Tom Brady and Gisele Bundchen.
Pearl Jam's Vitalogy Foundation supports the partnership and earlier this month, fans raised $10,000 for EB in half a day. During concerts, Eddie Vedder routinely invites researchers on stage.
Money is the only thing standing in the way of a cure, according to Alex Silver, whose 8-year-old son Jackson has EB and who serves as chairman of the partnership.
"You can measure the progress and the pace is so rapid," he told TODAY. "We know exactly what's wrong and have advanced theories on how to fix it and there is interest among major companies."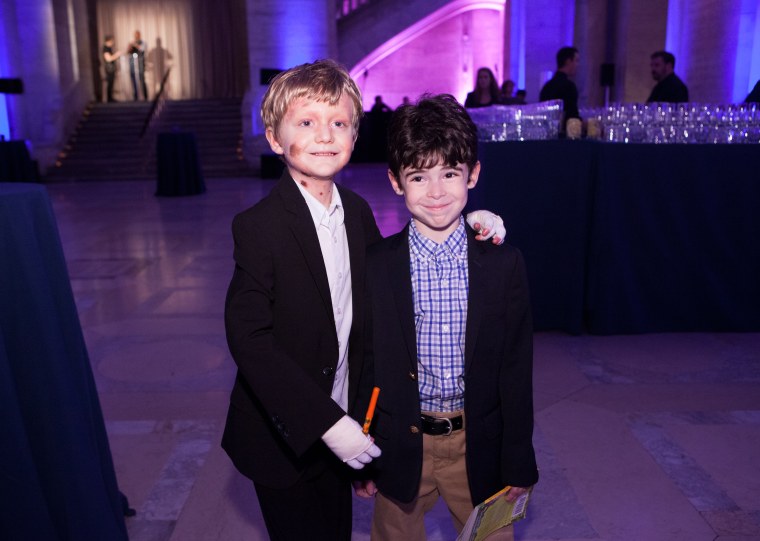 The most promising research is in the recessive dystrophic form of EB, which affects both Jackson and Mikey.
USC researchers have created a synthetic form of collagen 7, which is the rope-like protein that keeps the layers of skin intact. It might be painlessly injected locally or intravenously.
Scientists also see promise in gene-editing technology, which would allow the body to create its own collagen. Advances may also help cure or treat other diseases like diabetic ulcers, according to Silver.
"There is no worse feeling than not being able to help your child," said Silver. "But this could give them a stable base, some time and a better quality of life."