"The Biggest Loser" winner Rachel Frederickson shocked the nation with her 155-pound weight loss that cut her body weight by nearly 60 percent, but is she healthy?  
Despite the online cries that the 24-year-old Frederickson — who dropped to 105 pounds from 260 — looked too thin, looked like she'd aged overnight and looked anorexic, one expert said it is possible to safely lose that much weight within months with significant exercise, eating enough protein to maintain your muscles, and in a controlled, supervised environment like the show.

"If she lost it and she's not malnourished, then there's nothing wrong with it,"  Dr. Janey Pratt, co-director of the Massachusetts General Hospital Weight Center. "You can lose weight that quickly safely, but it's a full-time job, which is what 'The Biggest Loser' is."
"It's not what we usually see," she added. "It's not common but it can happen."
Losing too much weight too quickly, Pratt said, would leave a person malnourished, likely with symptoms of thinning hair or sunken eyes. Frederickson did not appear to be malnourished, Pratt said, cautioning that a diagnosis could only be made through an exam and blood work.
"There is no real number about what is too much too fast," Pratt said. "She does not look particularly malnourished to me."
The 5'5" Frederickson defended her major weight loss during a news conference Wednesday, saying "I am extremely proud of the way I lost the weight on the show... (I worked) extremely hard and (ate) extremely healthy. I'm going to maintain being healthy."
She said followed the advice of the "Biggest Loser" medical team and continued the diet and exercise regimen after she left the ranch. "I eat five times a day [and] and I eat 1,600 calories," she said during the news call Wednesday, adding during the competition she went running, did Zumba and spin classes.
The biggest challenge for someone like Frederickson, as the show winner even acknowledged, will be keeping the weight off.
"It's very difficult to sustain," Pratt said. "It's much more difficult with medical weight loss than with surgical weight loss."
Keeping the weight off is "a full-time job," Pratt said, "because in most cases, at two years, she will have regained most of the weight."
The body has a set point for what it thinks it should weigh, and after weight loss, it will try to get back to that weight, Pratt said.

On TODAY Wednesday, the 24-year-old champ said she was grateful for the experience. "It's been an amazing seven-and-a-half-month journey," she said.

While Frederickson said she feels "absolutely great," body image experts worried about the effects her weight loss will have on the public.
"It sets the body image movement back," said Leslie Goldman, author of the body image book "Locker Room Diaries."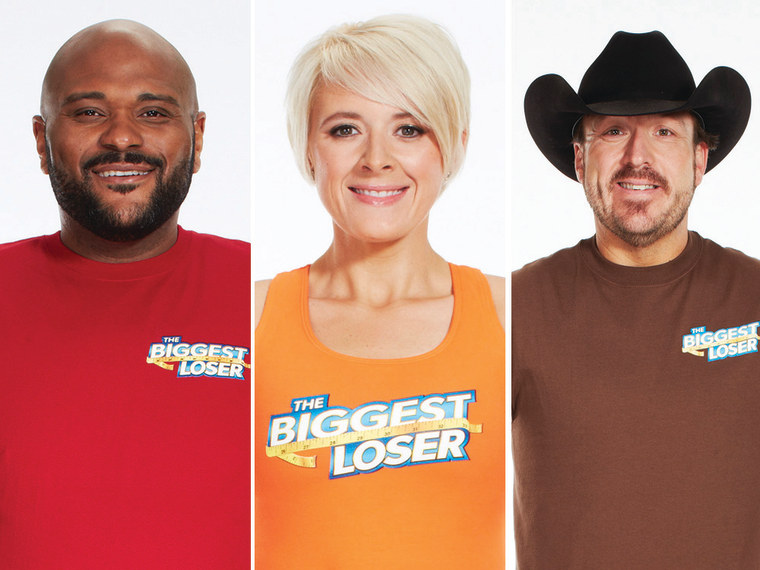 Goldman likened the dramatic weight loss to the airbrushing or Photo-shopping of models in magazine spreads. It's easy for women to believe they can have what they see, especially when they don't know what's going on behind the scenes, she said.
"It tricks people into thinking that this kind of weight loss, that this kind of metamorphosis is attainable and realistic when in fact it requires an untold amount of effort and willpower and deprivation."
Body image expert Robyn Silverman took issue with the show's emphasis on weight loss, saying people should strive to be the healthiest, not the skinniest they can be, so they don't do unhealthy things to their bodies.

"To be healthy you need to do all healthy things for your body," she said. "To win this show, you may need to do unhealthy things to your body in order to win. That can't be the goal for our lives."