Finding fun workouts and diligently keeping food diaries has helped the two newest members of the Joy Fit Club lose a whopping 465 pounds combined.
Melissa King, 34, from Vacaville, California, grew up in a family that had several members struggling with weight. She was often bullied because of her size, which she said led to poor eating habits and an inactive lifestyle. By the time King was 30 years old, she weighed 425 pounds and suffered from a thyroid condition, high blood pressure and was diagnosed as pre-diabetic. She decided enough was enough.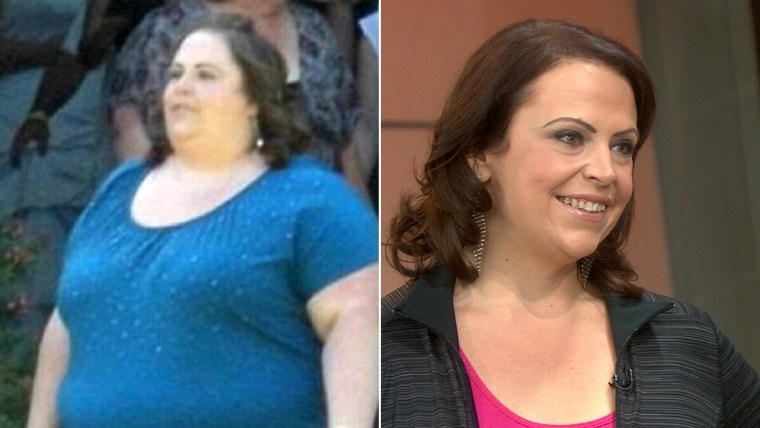 Now, nearly three years after she began her weight-loss journey, she is not only down to 190 pounds after shedding 235, but King no longer has high blood pressure or potential diabetic issues.
"I don't know that person any more,'' she told Kathie Lee Gifford, Hoda Kotb and Joy Bauer on TODAY Monday.
How did she do it? First, King joined a local gym in 2012, and while she struggled to even complete five minutes of a workout, she soon found a hip-hop dance class that helped her start losing weight. She also practiced lots of patience after trying to cut corners with weight gain in the past.
"I wanted instant results, (but) I knew I didn't get big overnight, so I wasn't going to lose it overnight,'' King said. "My mom is working out now (too). I have a great support system."
Jeff Chiarelli, 30, of Harleysville, Pennsylvania, was a football player in high school whose large appetite continued after he was no longer playing. His weight reached 455 pounds before he joined a local gym. Not only has he lost 230 pounds to get down to a muscular 225, but he is now one of the weight-loss coaches at the same gym.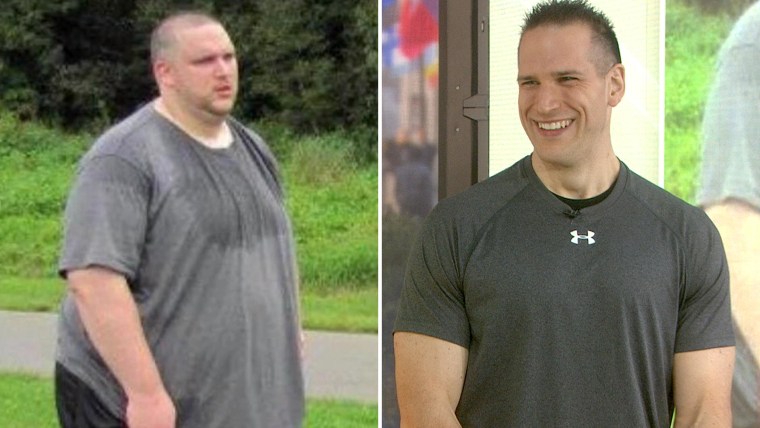 Chiarelli says that a major component of his weight loss has been paying close attention to his diet.
"Everything that goes in my mouth, I write it down and chart it every single day,'' he said.
Foods like oatmeal with blueberries, organic red quinoa, avocado and sprouted grain bread have become staples of his nutrition.
Do you have inspiring weight-loss story? Share it with Joy Bauer!