Chris Hemsworth has treated us all with a look into his hard-driving, shirtless workout, and all we can say is, wow!
RELATED: Chris Hemsworth's daughter wasn't impressed with his 'Thor' wig: 'Take it off!'
In a video posted to Instagram over the weekend, Hemsworth, under the watchful, encouraging eye of a his personal trainer the whole time in the video, is going on all in. He clearly wants to keep his body in superior form, as he gets ready to reprise the role of the Nordic god Thor in November's "Thor: Ragnarok."
The 33-year-old dad of three has one serious high-intensity workout. He pumps iron, rides a bicycle, tosses a medicine ball, does something rather artistic with flapping ropes, does hanging leg raises and —
Where were we? That was distracting.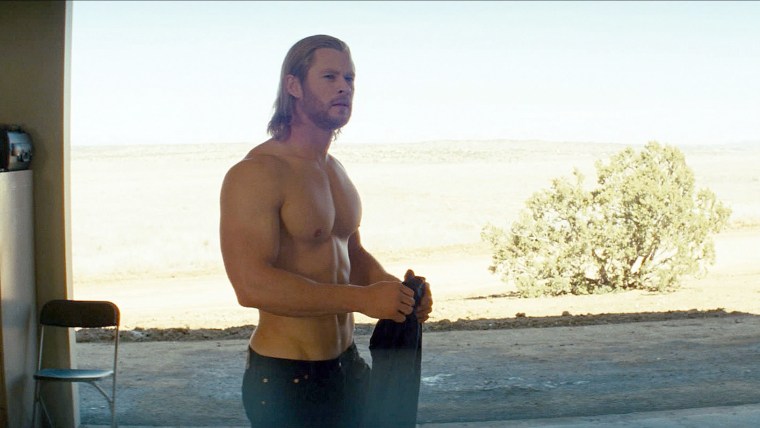 It's a long way to go from his 2015 emaciated look from "In the Heart of the Sea":
RELATED: Chris Hemsworth is unrecognizable after slimming down for 'In the Heart of the Sea'
Truly, the man is a marvel. We can't wait to witness his godlike form later this year!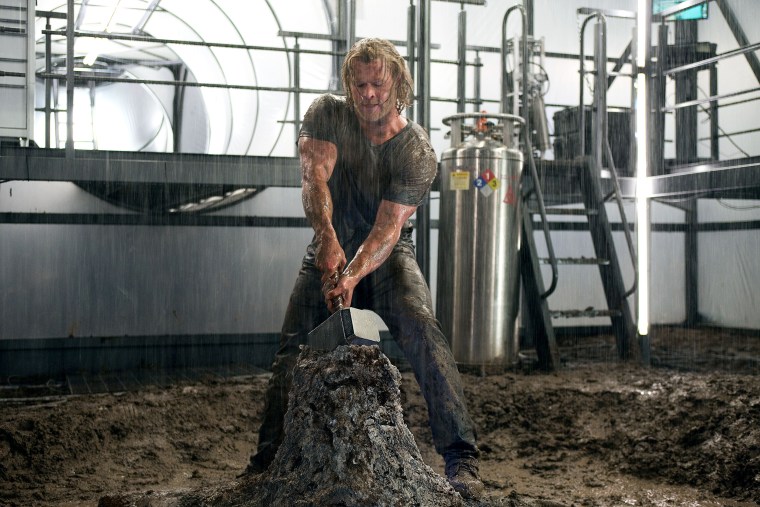 Now, we need a rest.
Follow Randee Dawn on Twitter.