A woman in North Carolina sprang into action and performed CPR when her daughter went into cardiac arrest while warming up at a cheerleading competition earlier this month.
Keianna Joe was preparing for the event, which her mother was attending, when she collapsed.
"I saw her coach came running out of the back door of the other building screaming just frantically, 'Get an ambulance. Get an ambulance. We need the ambulance here now,'" Keianna's mother, Andrea Joe, told TODAY in an interview that aired March 15.
Keianna was on the floor unresponsive, in cardiac arrest. Her mother, who said she could not find a pulse on her daughter, is a certified medical assistant who took action on the spot.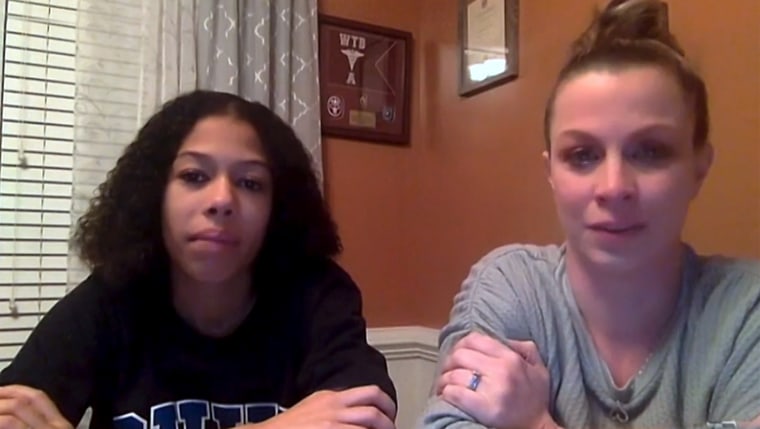 "I just took over. I know CPR, I know how to do this. This is my baby and I have to save her," she said.
Joe worked for almost 10 minutes on Keianna.
"I was like, 'Come on, Keianna Come on. We're not doing this. We're not doing this today,'" she said. 
Joe also said she felt pure terror looking at her daughter.
"The vision of her laying there, not moving, not breathing, not responding, was the scariest moment of my life," she said.
A portable defibrillator was brought in, which indicated Keianna needed a shock.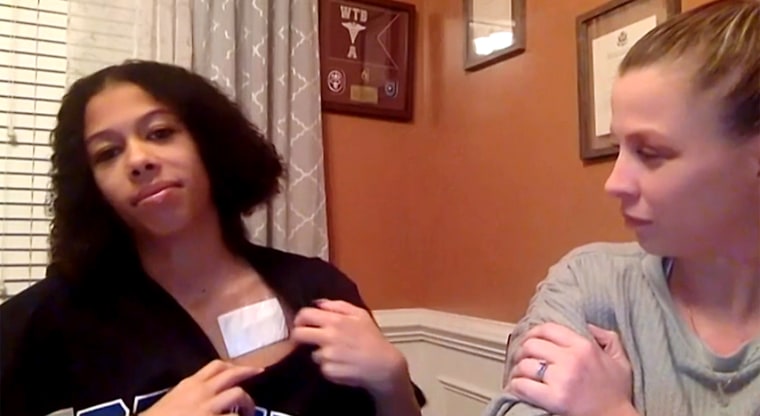 "The machine said, 'Shock required.' And, I mean, I've trained on these AED devices before, and they've never told me 'Shock required,'" Joe recalled.
The shock, along with more CPR, helped Keianna's heart beat again. Dr. Zeb Spector, who treated Keianna at Duke Children's Hospital in Durham, North Carolina, said her mother played a vital role in saving her.
"Her mom, just without hesitation, shocked her daughter back into a normal rhythm and saved her life," he told TODAY.
Sudden cardiac arrest in teens
The leading cause of death in high-school athletes is cardiac arrest, when the heart stops beating suddenly, Dr. Adam Kean at Riley Hospital for Children in Indianapolis, who did not treat Keianna, previously told TODAY.com. Cardiac arrest is different from a heart attack, which occurs when blood flow to the heart is blocked.
"Even though it is the No. 1 cause, it is remarkably rare, which is important," Kean added. "We estimate that one in 30,000 children die of cardiac arrest each year, and that sounds incredibly small. But that's still around 2,000 children in the United States each year."
In adults, sudden cardiac arrest is usually due to coronary artery disease. But in children and teens, Kean said it's often caused by a preexisting heart condition, such as hypertrophic cardiomyopathy, long QT syndrome or catecholaminergic polymorphic ventricular tachycardia.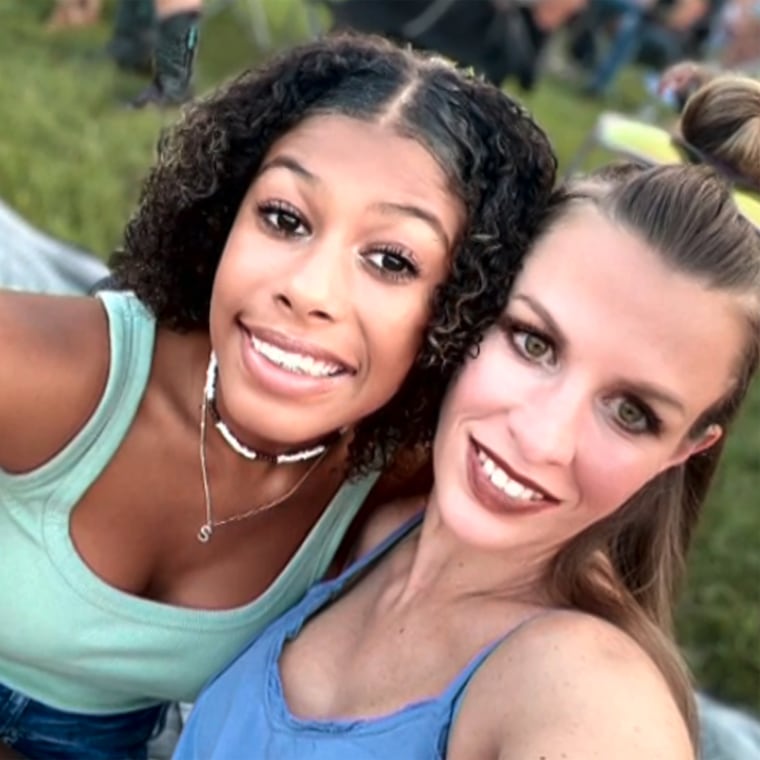 Keianna spent 10 days in the hospital, where doctors were unable to figure what caused her cardiac arrest. She now has a small defibrillator implanted in her chest. Her mother said she can't take for granted the good fortune that Keianna survived.
"Driving home from the hospital, I just kept looking at her," Joe said. "And I made her hold my hand, and I just cried because she's with me. She's here. She's right next to me. And I've got her and it's the best feeling ever."
Keianna said she is "blessed" and grateful for her mother.
"It was very hard for me to be in the hospital and away from my family," she said. "But the one person that was always by my side and then I knew that was always there was my mom."