"Sweet" Adam Lefkowitz, the 4-year-old from Long Island whose mystery illness baffled doctors and created anguish for his family, died Dec. 28 — but the family now has the answers for which they were looking.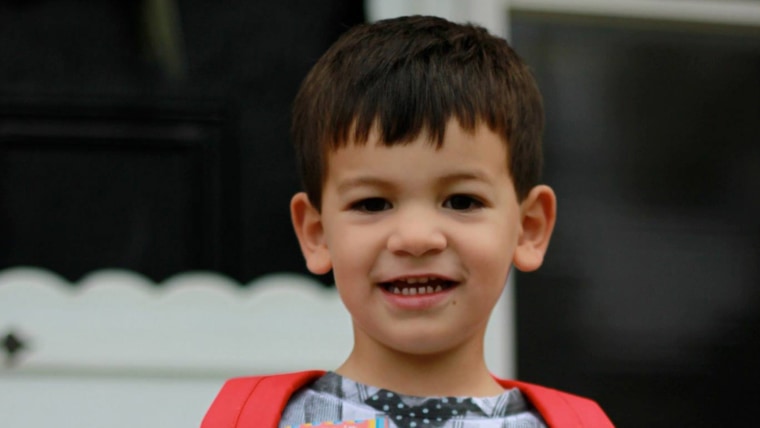 After suffering more than 15 strokes, Adam was diagnosed with Degos disease, a condition so rare, only about 200 cases worldwide have been documented in scientific literature.
The poorly understood disease affects the small blood vessels, which become inflamed and restrict blood flow. Its hallmarks include small, red lesions on the skin, which are confirmed with a biopsy.
For the last three months, Adam has been treated at Children's Hospital of Philadelphia (CHOP) where doctors initially thought he suffered from primary central nervous system vasculitis.
Multiple strokes to his brain and spinal cord robbed Adam of the ability to walk and vision in one eye. He gained 25 pounds on his small frame from unsuccessful treatment with steroids.
Adam had been on life support for the last few weeks. Doctors took him off the ventilator on Dec. 27 around noon, and the boy succumbed at about 2 p.m. the next day, according to his father, Evan Lefkowitz, 35, of North Bellmore, New York. 
"They kept him comfortable; there was no distress," he told TODAY. "He basically just took a deep breath and went to sleep. Both of us were in bed with him telling him how much we loved him and played his favorite music."
"We said our sad goodbyes," said Adam's mother, Dina Lefkowitz, 37. "We weren't ready, thinking it could be another day or two. But Evan and I were reaching our breaking point on how much we could stand seeing him like this."
Adam's ordeal began last August when he woke up in the night with severe headaches. His parents took him to the ER and scans showed fluid on the brain, but doctors said it might be viral and could clear up.
Cohen Children's Medical Center in Long Island referred the family to CHOP, where doctors tried chemotherapy and numerous drugs, none of which halted the strokes.
It was not until December, when a CHOP rheumatologist noticed a small lesion on Adam's foot, that doctors suspected Degos disease.
"[Degos] is not unusual in any population, so he's not first child to have it," said Dr. Lee Shapiro, director of the Steffens Scleroderma Center in Saratoga, New York, who did not treat Adam. "One who was 5 was reported to have it … and it also had a fatal outcome.. It's primarily seen in young adults, but it can occur at any age."
The cause is unknown, but researchers at the National Institutes of Health are investigating a possible genetic mutation associated with Degos disease.
Shapiro, who is one of a handful of experts, said Degos could be triggered by a virus when there is "something unusual" in the person's response to the infection. Two new drugs have been effective in treating Degos and there have been five-year survivors.
"Before now, there has been absolutely no treatment," he said. "Most people are diagnosed very late."
Friends and family have rallied around the Lefkowitz family, remembering the "sweet" boy with the dark chocolate eyes and the giving personality. They are starting a YouCaring website to raise funds for unpaid medical bills and funeral expenses. They have raised more than $38,000 towards a $150,000 goal. 
"Our family and friends have been amazing. My wife's best friend flew in from California at 7 this morning," Evan Lefkowitz said. "We have great neighbors taking care of our daughter and our house. We are blessed to have these people in our lives," he said.
Meanwhile, the Lefkowitz family is still waiting for results of genetic tests to see if their nearly 3-year-old daughter, Emily, might have Degos disease.

"She is healthy just like Adam was before he got sick, so hopefully not," said Evan Lefkowitz. "Our hope is that doctors really start to put more time and energy into learning about this disease."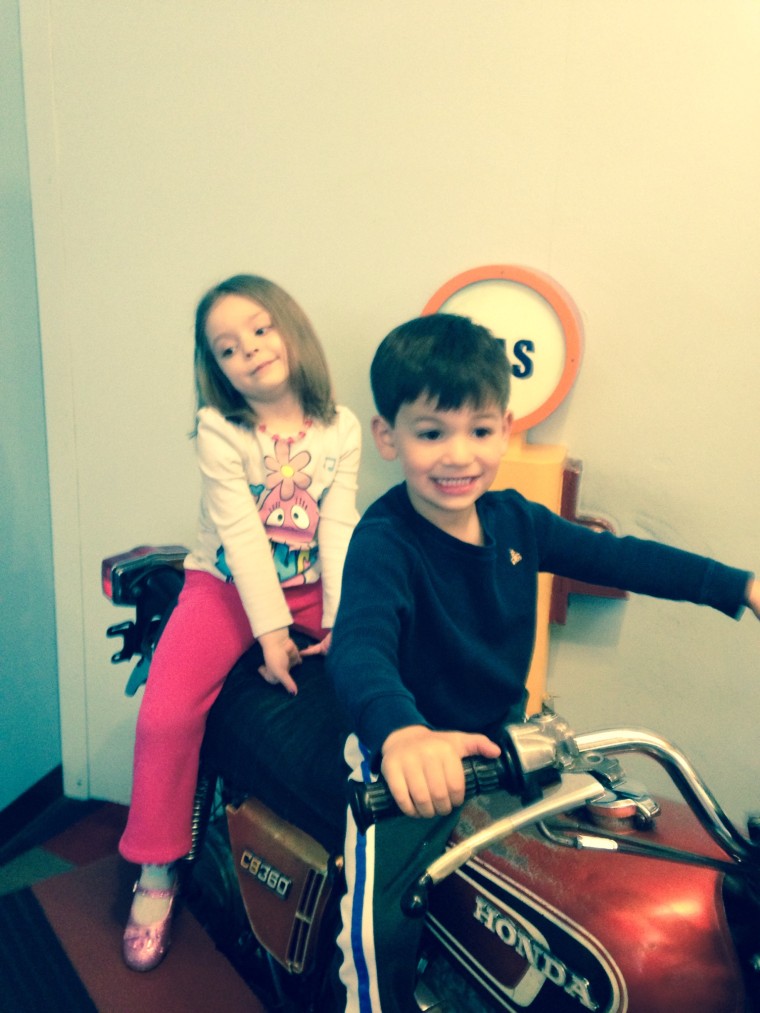 Medical costs have mounted because Evan Lefkowitz has taken unpaid leave from his job at Citibank to help care for his son. His wife has been at the hospital full-time and Emily had not seen her since Thanksgiving.
Dina Lefkowitz said Adam touched so many people in his short life.

"I am biased, I am his mother," she said. "But he was such an amazing little kid. He was really one of a kind. He was such a gentle soul and always thinking of everyone else first."
The couple is waiting until Emily is better able to grasp the grim news to explain to her why her brother is not coming back. "We only told her he is not here right now," she said.

The day after Adam's death, Emily mentioned that her brother had promised to accompany her when she starts preschool, a reminder of his kindness.
"That was the plan," said Dina Lefkowitz. "Emily was scared of taking the little school bus and Adam said, 'I'll take you. I'll protect you.' "
"I wish that people could have known him before he had been sick," she said. "He was just one of these kids, once you met him, he would love you right back. Anyone who wanted them got the biggest squeeze bear hugs."