After what may seem like a geological epoch, but has only been since meeting on the set of the 2005 movie "Mr. and Mrs. Smith," Brad Pitt and Angelina Jolie have become a real life Mr. and Mrs. The couple has long been considered one of the most devoted celebrity couples in Hollywood, so the only real surprise may be how they kept the actual ceremony a secret.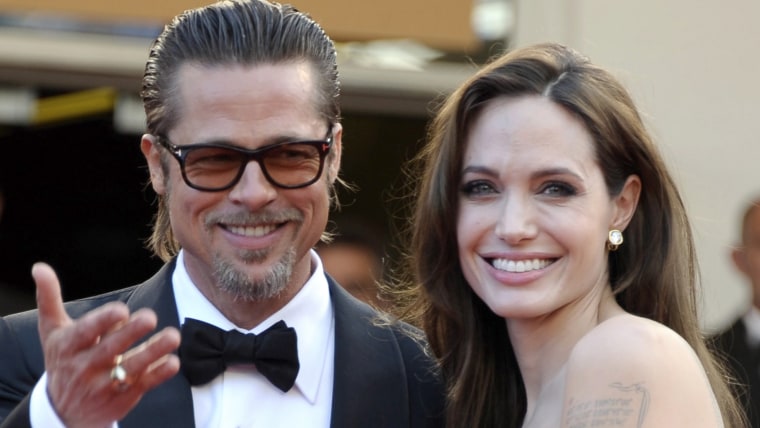 But even if Pitt and Jolie are fabulously wealthy and famous celebrities, their delayed marriage after years of living together isn't so different from modern family trends. And anyone betting against the "Brangelina" union's longevity is likely to be disappointed. Here's why:
People who live together before marriage do not have any higher risk of divorce, on average, than those who do not — contrary to the long-held belief that living together predicts a later split.
Although the couple previously resisted pressure to marry, modern research into family structure finds most people who do live together before marriage — as Pitt and Jolie have — go on to tie the knot. Two-thirds of new marriages take place between couples who have already lived together for an average of 31 months, according to a recent report from Council on Contemporary Families. See, Pitt and Jolie are just like us!
Cohabiting couples who move into together before age 23, who have lower incomes and less education, do appear to have a higher risk of divorce. According to Forbes, the couple had combined estimated earnings of $280 million in the last six years. He's 50 and she's 39. So, no worries there.
All those kids. Research shows that divorce is less likely when a couple intentionally has children — and you can't get much more intentional than adopting three kids — as well as having biological children, as Jolie and Pitt have. Intended births while cohabiting "reduce the risk of dissolution relative to women who have no pregnancy or births," according to a study released last March in the Journal of Family Issues. 
They do face challenges, however. Both have had previous marriages (Pitt to Jennifer Aniston; Jolie to actors Billy Bob Thorton and Jonny Lee Miller), which can make a couple more likely to divorce. On the other hand, couples who use the word "we" frequently have a better shot at lasting, according to research from UC Berkeley. In an interview with the Hollywood Reporter in 2012, Pitt famously said about their delayed nuptials, "We made this declaration some time ago that we weren't going to do it 'til everyone can." Yes, we.
In short, here's a wealthy, absurdly attractive, mature couple who has lived together for years, have a brood of adopted and biological children and share interests in humanitarian causes. There are no guarantees in life, but Jolie and Pitt sure seem to have hit the marriage jackpot. 
The two actors (and their growing family) travel the world for worthy causes.
Brian Alexander is a frequent contributor to NBC News and a co-author of "The Chemistry Between Us: Love, Sex, and the Science of Attraction."