If there's anything we know about Al Roker, it's that you can't keep him down.
Over the years, our weatherman-and-more has delivered an exhausting 34-hour forecast, traveled to every state in the nation in one grueling week, and he's even been knocked off his feet in a hurricane.
No matter what, Al always gets up and gets back to Studio 1A. And on Monday morning, less than two weeks after knee replacement surgery, he did it again.
Al and his new knee — or "Sparky" as he calls it — still have a way to go on the road to recovery, but he's standing tall, on the mend and even able to walk over to the weather map.
"I want to thank everyone for the thoughts and prayers," he told us before delivering his first forecast since the surgery.
RELATED: Al Roker takes first steps after knee surgery
If you're wondering how Al bounced back so soon, it's all due to skilled doctors, technological leaps and physical therapy — lots of it.
Al's therapist, Billy Campbell, has really put him through his paces.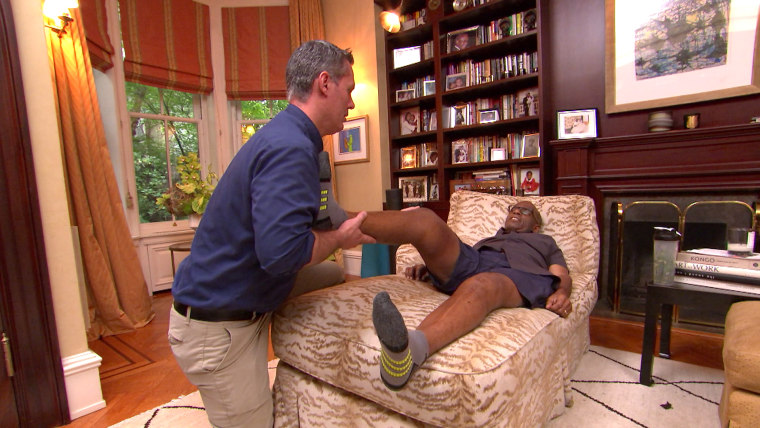 "With a new prosthetic knee your brain and your knee don't talk to each other," Campbell explained. So instead of a restful recovery, he prescribes exercises focused on strength, balance and agility.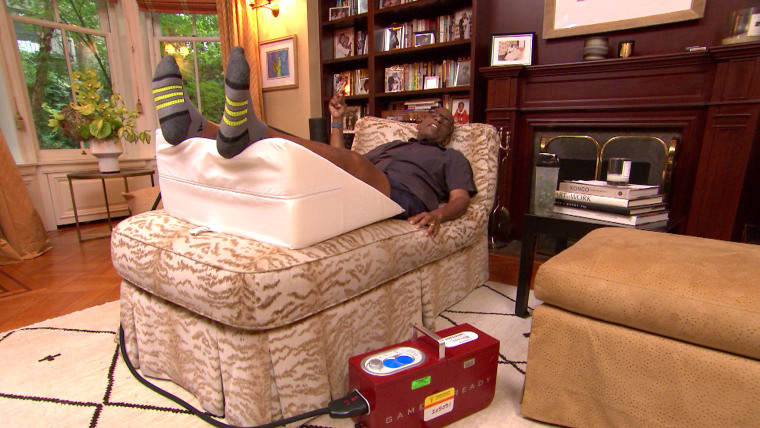 RELATED: Al Roker checks in from the hospital after knee surgery
Of course, there's another piece of the recovery puzzle that goes beyond therapy — it's the power of Al.
"There's not a lot of people this early on after knee surgery that can do some of the stuff that he's doing," Campbell said.
We're not surprised!
Follow Ree Hines on Twitter.