Our editors independently selected these items because we think you will enjoy them and might like them at these prices. If you purchase something through our links, we may earn a commission. Pricing and availability are accurate as of publish time. Learn more about Shop TODAY.
With the most devastating wild fires in California history now out, it's time for wine country to rebuild. Even though more than 200,000 acres burned and nearly 9,000 homes and businesses were destroyed, the vast majority of Napa, Sonoma, and Mendocino counties are as bucolic as ever.
The outpouring of concern and generosity for the entire community affected has been amazing. But, the best way to support and revitalize northern California's wine country is to buy wines from the region and visit. Drink the wines, stay in the hotels and patronize the restaurants. Enjoy the bounty and beauty of California's North Bay wine country.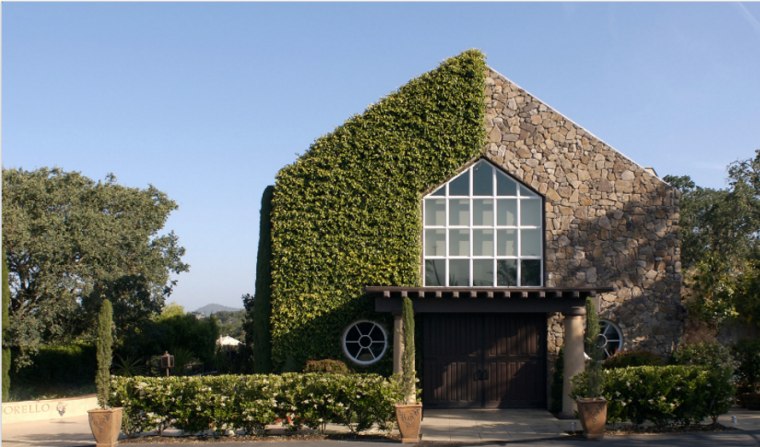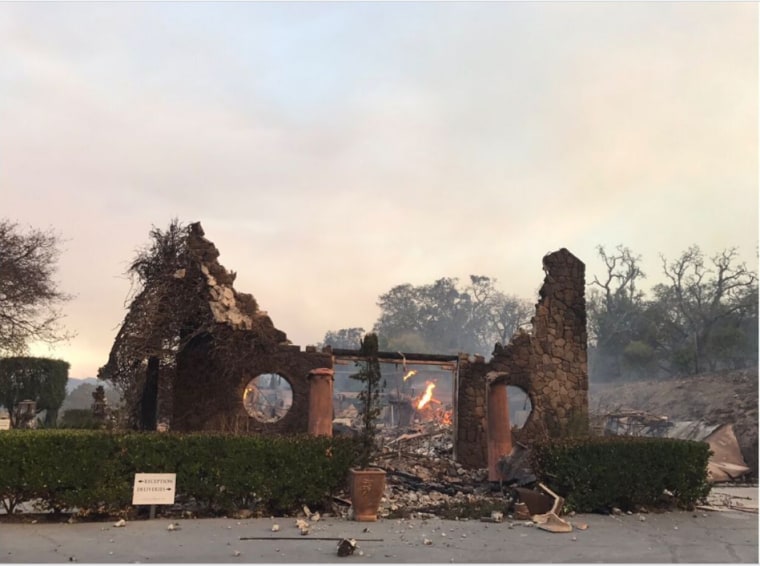 If you are in the San Francisco Bay Area on Nov. 19, a week of restaurant giving culminates in the ChefsGiving Gala, of which I am the co-host. More than 250 world-class wines will be poured with restaurants and artisanal cheese producers providing companion fare. Tickets are available here. Even if you can't attend, you can donate to our partner charity organizations, Tipping Point Emergency Relief Fund and Restaurants Care, that are helping to rebuild lives after the wildfires.
To purchase wines that are giving back as well, here are six of my top picks. Not only are the wineries supporting fire relief efforts, but these wines also make excellent choices for the holidays from Thanksgiving tables to New Year's Eve celebrations.
2014 William Hill Cabernet Sauvignon, Napa Valley, California, $42

A lush yet structured style of Cabernet that showcases Napa Valley's signature red grape variety. Deeply hued with aromas of dark fruit and toasty oak notes, it's a wine to enjoy now alongside hearty meat dishes, or cellar for up to a decade.
E. & J. Gallo Winery is donating one million dollars to aid the fire recovery effort. The money will be divided equally among the American Red Cross, California Wildfires Relief Fund, the Community Foundation of Sonoma, and the Napa Valley Community Foundation. In addition, Gallo will match employee donations two-for-one. William Hill Estate Winery is part of the Gallo portfolio of wines and the facility was partially damaged in the fire.
2014 Robert Mondavi Winery 'Maestro' Napa Valley, California, $50

Maestro is an homage to one of the founders of the California and Napa wine industry, Robert Mondavi. This Bordeaux-style blend combines Cabernet Sauvignon with Cabernet Franc, Merlot and Petit Verdot in an opulent red made for celebrating.
Iconic Napa winery, Robert Mondavi, is hosting a benefit concert featuring Michael Franti at the famed Napa property on November 18th to raise a committed $75,000 for fire relief. In addition, Mondavi will donate 10 percent of sales of 'Maestro' wine sold at the winery and online through the month of November.
2016 Signorello 'Hope's Cuvee' Chardonnay, Napa Valley, California, $90

The name of this show-stopping, limited production Chardonnay captures the feeling that not only Signorello, but many others in the North Bay community have as they rebuild. Hope. This lush yet balanced beauty is named for Ray Signorello's mother and is a special wine indeed.
Napa's Signorello Estate sustained severe damage during the fires, but owner Ray Signorello is determined to rebuild. Sales of Signorello wines will support in this effort. Luckily 95% of the 2017 harvest was complete and the vineyards surrounding the winery acted as a firebreak.
2015 Benovia Pinot Noir, Russian River Valley, Sonoma County, California, $40

One of the prettiest spots to visit in Sonoma county, Benovia makes wines that match their surroundings. This Pinot Noir is elegant and saturated with red berry fruit flavors accented by a whisper of spice notes. Drinking it is like sipping silk. This is an ideal choice for the turkey table as it marries well with turkey, gravy and sausage stuffing.
Benovia Winery has matched $100,000 worth of donations to organizations including the Redwood Credit Union North Bay Fire Relief Fund. They are also waiving tasting fees and donating $50 for every visitor to their winery through December. The winery was not damaged, but their winemaker and winery workers lost their homes to the fires. Owners, Joe Anderson and Mary Dewane, have provided housing for their displaced employees and now are giving back to others.
2016 B.R. Cohn 'Silver Label' Chardonnay, Russian River Valley, Sonoma County, California, $20

This historic and picturesque Sonoma Valley winery, which is surrounded by olive groves, was in the path of raging fires. Flames were stopped by their vineyards and a nearby road so fortunately, the winery's beauty was spared. Their Silver Label bottling is simply one of the best-value Chardonnays on the market today. Crisp and refreshing yet still complex, it's what I call a "twice-the-price" wine. You could be paying double the $20 price tag for a white so packed with flavor. Stock up for holiday gifts and parties and do good while drinking well.
B.R. Cohn, part of Vintage Wine Estates, is the founding winery of the Heart of the Vine charity (www.hearofthevine.org). Launched after the fires began, the fund has raised more than $300,000 to distribute gift cards to evacuees and displaced workers in order to purchase immediate necessities such as food and clothing. B.R. Cohn is also donating 10 percent of wine profits through 2018 to continue supporting much-needed fire relief.
2012 Iron Horse Vineyards 'Gratitude' Rosé sparkling wine, Green Valley, Sonoma County, California, $65

What better way to give back than to toast with a glass of Gratitude? This dry-styled pink sparkler made from Pinot Noir and Chardonnay is stylish and sumptuous — hallmarks of Iron Horse's world-class wines.
Iron Horse Vineyards is an acclaimed sparkling wine producer in Sonoma that has served their bubbly to Presidents and visiting dignitaries from around the globe. Having escaped the fires, owner Joy Sterling, is focused on giving back to local causes. Iron Horse is donating $5 of every bottle of 'Gratitude' sold to Redwood Empire Food Bank providing critical food to shelters for those displaced by fires.
Olive and Poppy Leather Handle White Tote, $25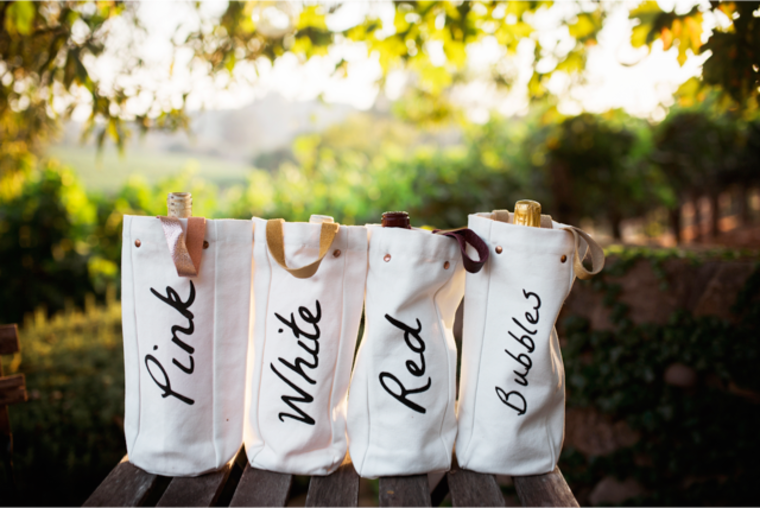 Olive and Poppy is a company based in Napa Valley creating wine inspired accessories for men and women. During the entire month of November 20% of online sales will be donated to fire relief efforts.
Support these Sonoma and Napa wineries today and carry home your bottle in this chic 100% canvas wine tote. It come in PINK, RED, WHITE, BUBBLES screen print.
For more information on wineries and organizations supporting the California Wild Fire North Bay recovery efforts, check out my expanded resource list on my website.