We can always count on McDonald's to fulfill our guilty fast food fantasies, and they've done it again: the mega chain has just added waffle fries to their holiday menu.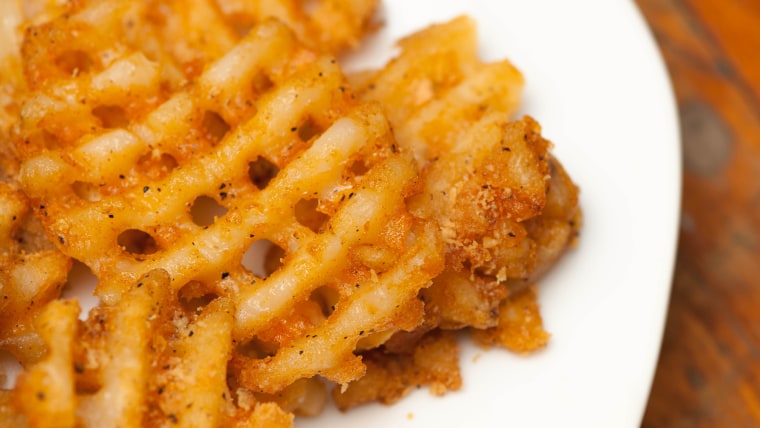 Here's the thing. They're only at McDonald's locations in Canada. But if you live near the border, we think it's it's totally worth the trip.
RELATED: McDonald's Chicken McNuggets come in 4 shapes — and they have names!
It's not surprising that Canada, the birthplace of poutine — the most famous of crunchy golden fries — would have such an honor, but these waffle fries are nothing like poutine.
Brand Eating reported this week the waffle fries are part of a seasonal menu that also includes a bacon-topped hash brown cheeseburger.
RELATED: Here's the deal with the secret gold card that gets you unlimited McDonald's
Because, really, what says holiday season overindulgence more than enjoying a hash brown burger with a side of waffle fries? Aren't waffles already our favorite breakfast food? They're everything we need in one side of potato.
Twitter has been having some strong reactions to the fries, but that's it's included the cost vs. serving size ratio.
While these waffle fries are only available for a limited time in Canada, it's possible that if they are popular their availability will expand beyond that, right? Fingers crossed that they will come stateside soon.