It's graduation season, and that means one thing: Parties! Celebrate the guest of honor in style with these graduation-themed desserts. And no, you won't need an advanced degree to make these. 
Graduation-cap cupcake toppers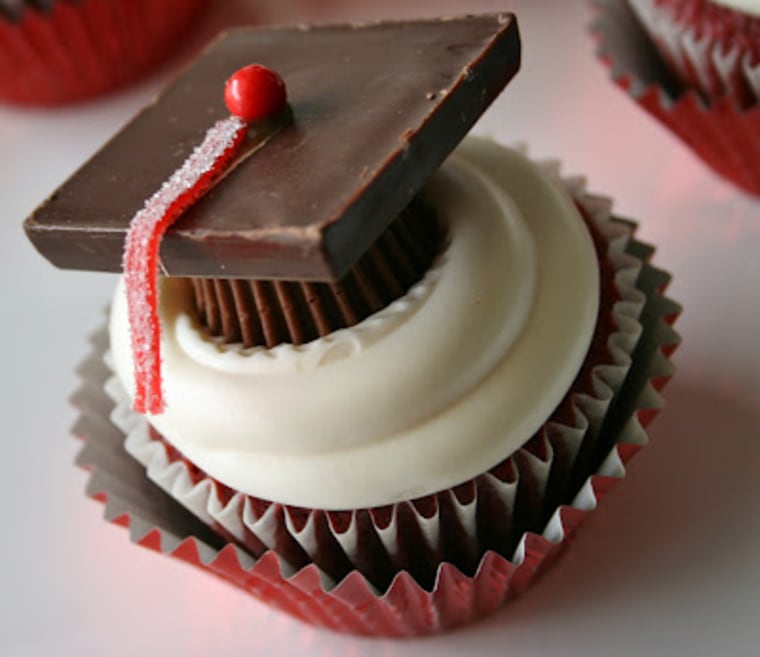 Wearing a mortarboard is a thrill—but eating one? Even more fun. To make these smart little treats, bake or buy a few dozen of your newly minted graduate's favorite cupcakes, then use chocolate squares and peanut butter cups to shape mini graduation caps to balance on top.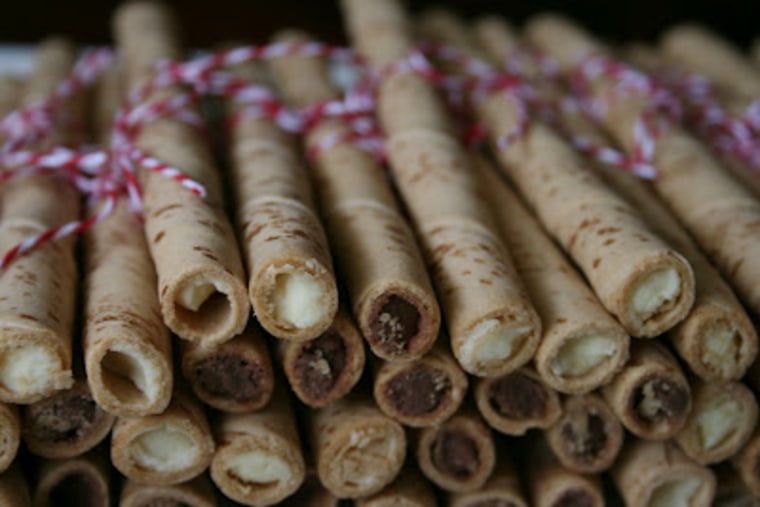 Here's a quick way to add a sweet, on-message touch to your graduation party: Grab a roll of baker's twine and wrap the string around storebought piroulines, and wham—instant edible diplomas. (Scroll down the page for more presentation ideas.)
Cocoa Krispies treats graduation caps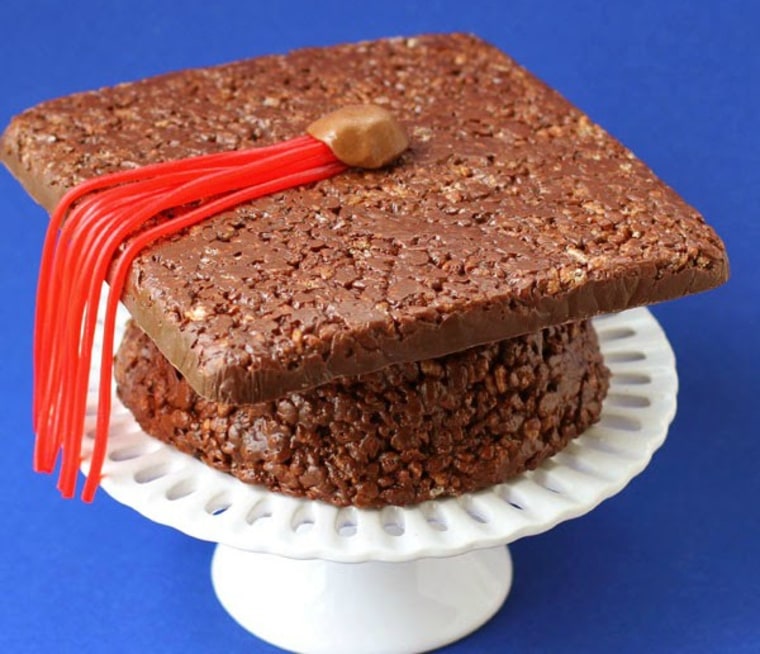 Shaping Cocoa Krispies treats into graduation caps is easy: You just need a mixing bowl and a square pan. Then simply assemble the parts with melted chocolate, and add the finishing touch—red-licorice tassels held in place with Tootsie Rolls.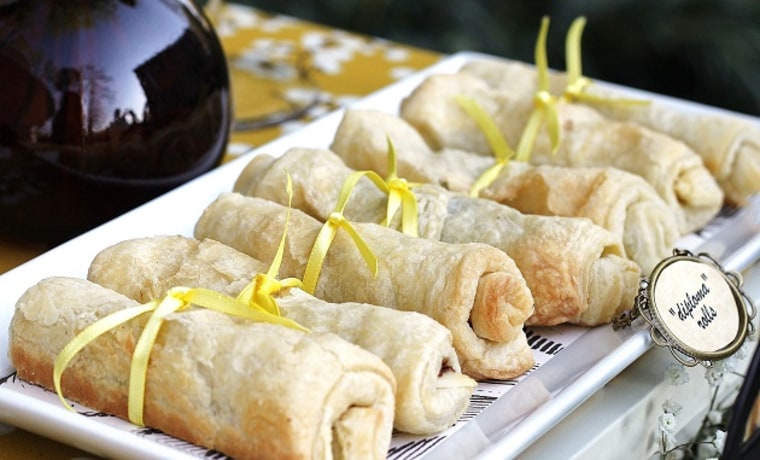 Puff pastry, Nutella and almonds are the only ingredients you'll need to make these chocolate-hazelnut-filled rolls. Tie them with ribbon to make the most deliciously sweet diplomas.
Graduation hat toppers and flags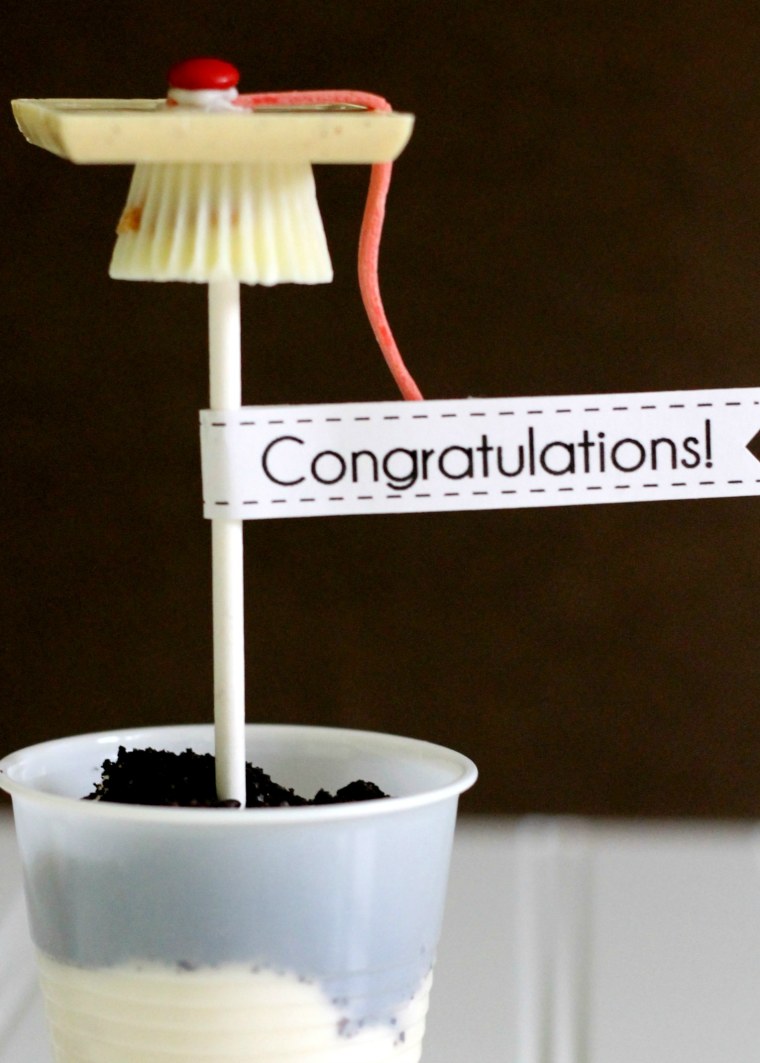 Start with cupcakes or any soft-textured treats served in a cup—puddings or parfaits, for instance. Then make these jaunty graduation-cap toppers out of Reese's White Miniatures Cups and white-chocolate squares, and stand them up in the desserts. The final touch? Personalized flags.