For those who started to salivate when they heard the word "S'monut" this week, the bakers of the hybrid pastry have an important clarification: It's actually just a "s'mores donut."

The pastry made headlines in the dessert world this week, as some reports dubbed it the "S'monut," labeling it the latest in hybrid sweets. But its makers say it's been around for years, and has nothing to do with the mash-up trend.
"It's always been here," says Christina Ha of her creation, which has been available at the husband-and-wife-owned Macaron Parlour since the bakery opened in October 2012. "It's not a response to the Cronut. It's our response to loving sugar."

Ever since the Cronut (the croissant donut) from the Dominique Ansel Bakery exploded the New York City pastry scene, sweet tooths citywide have been looking for the next big treat. But Ha and her husband Simon Tung insist that they have no intention of starting a dessert-hybrid turf war.

"Definitely not, we have a lot of respect for the Cronut," said Ha, 27, a graduate of the Institute of Culinary Education's Pastry, Baking and Culinary Management programs. And she points out that the "S'monut" and the Cronut are very different products: "Theirs is made of a laminated dough, and ours is yeast doughnut."
"It's apples and oranges," Tung, 32, added. "If you like sugar, you like sugar. It's all about how you transport it."
That hasn't stopped people from drawing comparisons, or from confusing the two bakeries altogether. "People have come in asking "why don't you have the Cronut?" said Ha. "We have to tell them 'that's not us, you have to go to SoHo!'"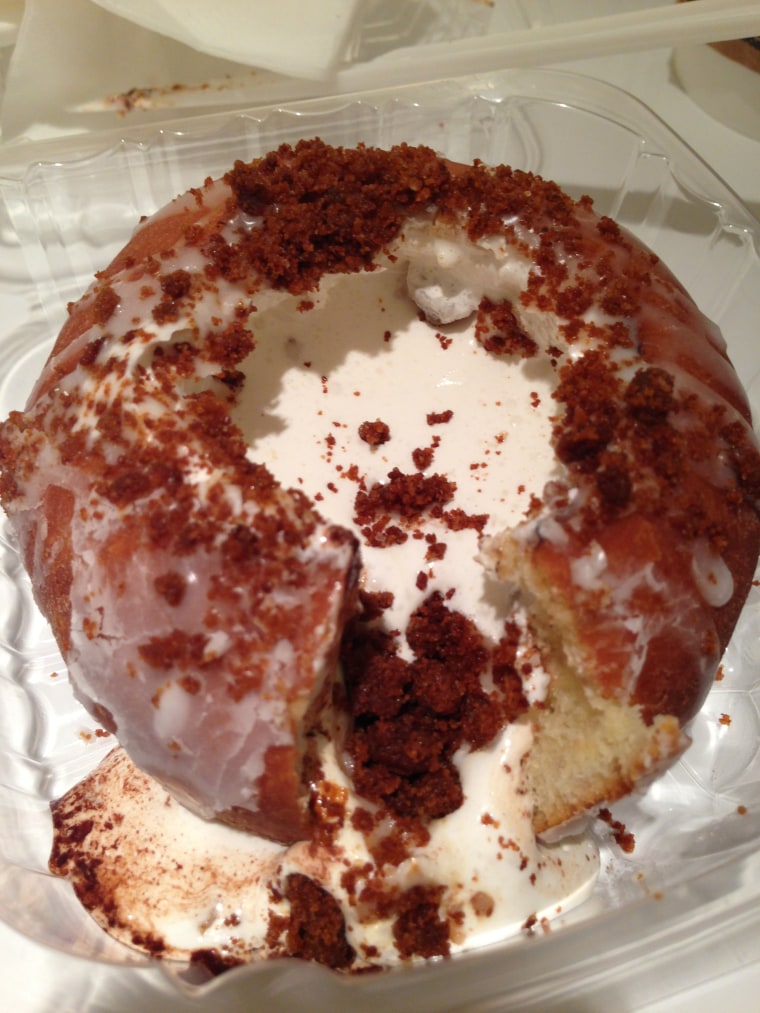 The confusion doesn't make the treat any less delicious.
Comprised of a brioche doughnut, dark chocolate ganache, marshmallow cream, glaze and a graham cracker crust, it tastes just as unreal as it sounds.
The confection was born a couple of years ago, before Ha and Tung opened their St. Marks Place bakery and were selling their macarons at markets and street fairs. "I was on this weird donut kick two years ago and I was making donuts constantly," Ha says. "We were already making s'mores macarons so it made sense to translate it to something else."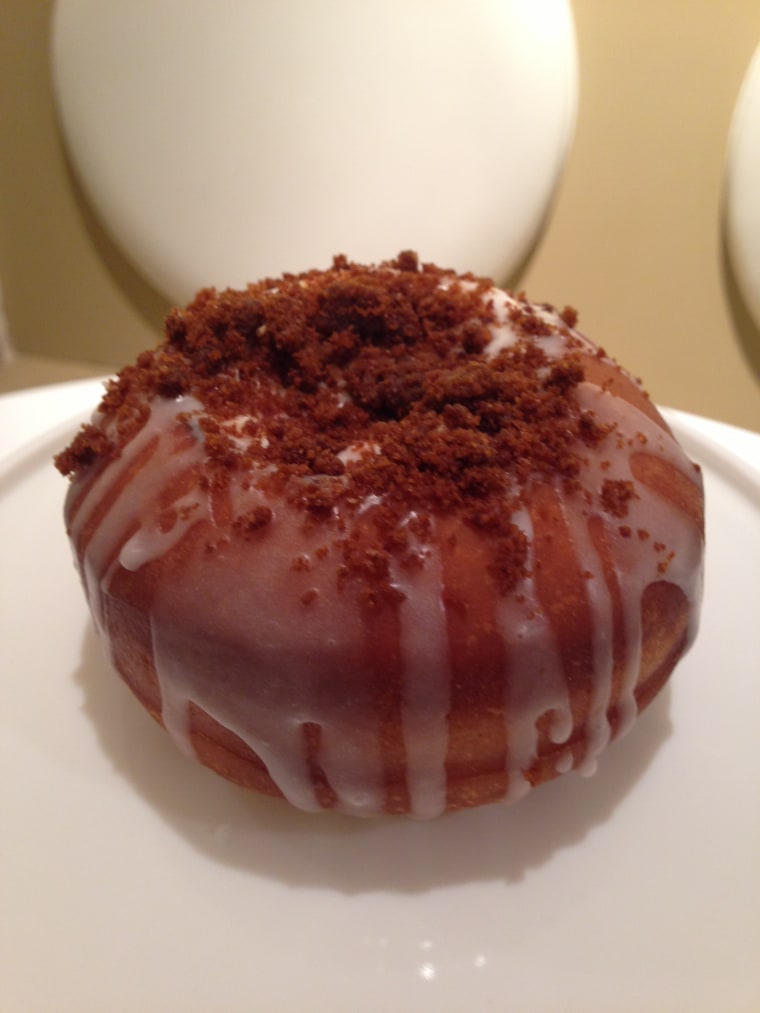 Originally the donuts were a weekend-only offering, but with the random eruption of attention there's a chance they'll be making weekday appearances in the East Village shop. "I don't want a long line or tears," said Ha, referencing the mayhem that occurred in the heyday of the Cronut. "I'll see how it goes, but for now weekends only."
A couple of tips for optimal consumption: snag one early in the day when they're fresh, and if you do grab one later in the day, pop it in the microwave for 10 seconds and it'll have the same fresh-from-the-oven taste.
S'mores Donuts go for $3 a piece, and with their generous size and delicious taste you get a very high return on that investment.
And as of now, Ha and Tung say they think the name "S'monut" is funny, but they don't feel it accurately describes their creation, and have no official plans to change the name of their menu item.