America's foremost Tex-Mex-inspired fast-food chain is expanding its plant-based portfolio.
On Sept. 28, Taco Bell announced its first-ever vegan nationwide menu item: Nacho Fries with Vegan Nacho Sauce. Certified vegan by the American Vegetarian Association, the new item will be available starting Oct. 12 in two sizes: regular for $2.19 and large (a new fry size!) for $2.99.
Taco Bell is making this monumental move after an "overwhelmingly positive" test run for its Vegan Crunchwrap — which included the Vegan Nacho Sauce — in June 2023. At the time, Taco Bell only made the item available in cities with "notable vegan populations," aka Los Angeles, California, New York City and Orlando, Florida.
Taco Bell says it's blanketing the nation in vegan cheese, so to speak, because it has a long-standing commitment to provide food for all lifestyles. The chain says its vegetarian options make up 23% of its 2022 product sales, and the chain even has dedicated pages on its site that tell you how to eat vegetarian, vegan, gluten-free and more.
One caveat to note, though: Taco Bell says it defines "vegan" as containing no animal ingredients, but the chain does note that in some restaurants it uses the same frying oil to prepare menu items that may or may not contain animal ingredients, so cross-contact may occur.
As CNBC reported in its Vegan Crunchwrap story, Taco Bell uses soy as the main base for its Vegan Nacho Sauce. The chain steered clear of cashews, a popular base for vegan cheeses, to accommodate customers with nut allergies.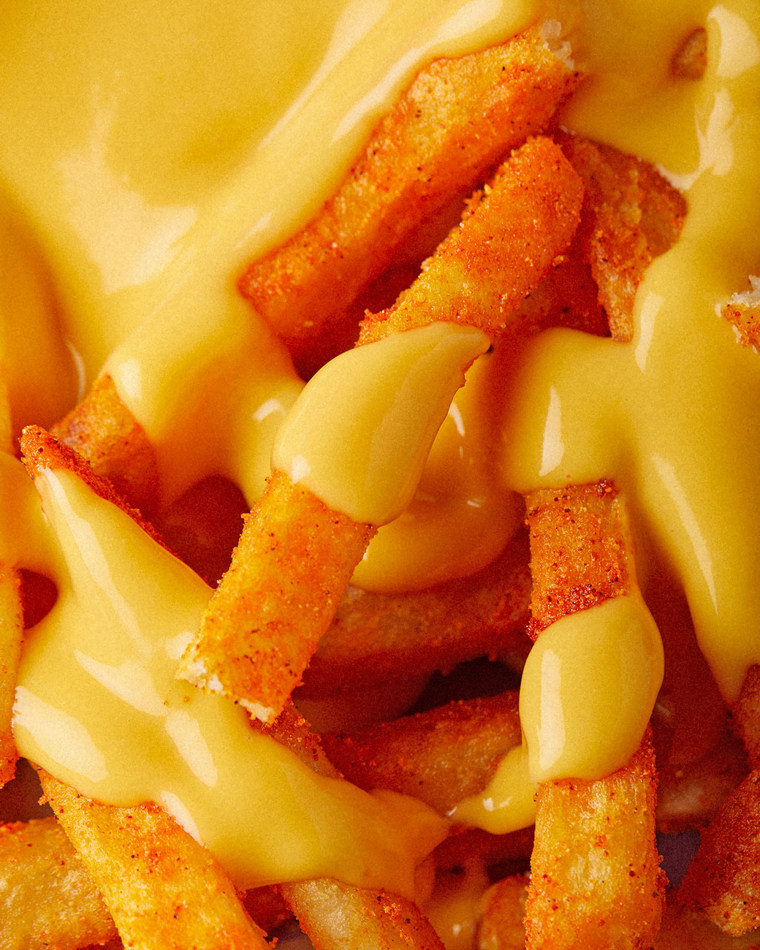 "We're thrilled to reintroduce Nacho Fries, now with a larger-than-life flair, and our beloved Vegan Nacho Sauce," said Liz Matthews, Taco Bell's global chief food innovation officer, in a press release. "This sauce, born from the success of our Vegan Crunchwrap, represents Taco Bell's commitment to providing delicious, craveable food for a variety of lifestyles — whether you're vegan, flexitarian or want to try something new, there's a place for you at our table."
Taco Bell has long been seen as a haven for folks craving a vegan or vegetarian fast-food experience. The Mexican Pizza, which returned to the menu in 2022 and can be easily customized to accommodate dietary restrictions, holds special significance to South Asian Americans who grew up vegetarian; Indian American tech entrepreneur Krish Jagirdar to started the petition in 2020 to bring the item back.