Among the white wines of France's Loire Valley, Muscadet is something of a Rodney Dangerfield. It doesn't get the respect of Vouvray, Sancerre or other smaller, better-known appellations. It can easily be dismissed as a simple fish wine without much depth. But after a day of tasting Muscadets this week in the Pays Nantais, the area in the far western Loire where they are made, the wines once again impressed me as having considerably more dimension than they are often given credit for. And they are a relative bargain, selling in the United States for about $12 to $20.
For one thing, some of them can develop beautifully with age, a fact that is only now starting to be appreciated in the broader wine world. "There is big potential for aging of Muscadet," depending on the vintage, said Pierre-Jean Sauvion, the 35-year-old fourth-generation winemaker at Chateau du Cleray, the flagship estate of a wine empire that bottles wine in 42 of the Loire Valley's 69 appellations.
While Muscadet is the name of the wine, the grape is the melon de Bourgogne, which, as the name suggests, is originally from Burgundy. Key to Muscadet's complexity is the traditional "sur lie" process by which the wine is aged for six to 12 months on its lees, the solid remains of the grapes and yeast after fermentation. This gives the wine its fresh and lively quality and a bit of creaminess. Muscadet is almost always aged in stainless steel tanks, which is also important for its fresh character. It may have just the slightest fizziness when first opened. Alcohol is always in the 12 percent range.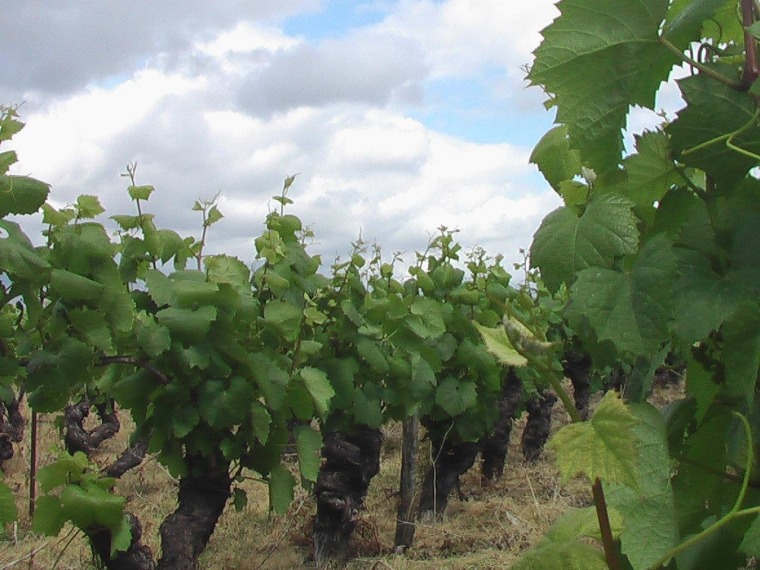 Beyond fish and shellfish, particularly oysters, the wines pair well with chicken and pork dishes (served without rich sauces), salads and other lighter foods.
The most important appellation, and by far the largest, is Muscadet Severe et Maine. Others are Muscadet Cotes de Grandlieu and Muscadet Coteaux de la Loire. Fortunately, there is no shortage of Muscadet exported to the United States. Among noteworthy examples I tasted were:
Les Folies Siffait 2011 Muscadet Coteaux de la Loire Sur Lie. Light with lovely tropical fruit and a strawberry note.
Chateau du Cleray 2011 Muscadet Sèvre et Maine Sur Lie. Rich, yeasty aromas with good texture and lime, white peach and exotic fruit notes.
Domaine de Haut Bourg 2011 Coôtes de Grandlieu Sur Lie "Le Pavillon." A beautiful combination of stone fruit and minerality that jumps on the tongue with a long finish.
Clos du Bon Curé 2009 Muscadet Sèvre et Maine Sur Lie. Lovely fruit with a mineral backdrop, with white peach and orange tastes and a nutty note.
Edward Deitch is a James Beard Award-winning wine critic. Find many more of his wine reviews and commentary on his blog, Vint-ed.com, and follow him on Twitter.
More from TODAY Food: