It's always fun to see what international locations of American chains serve overseas—like beer at McDonald's in France or its shrimp sandwiches in Japan—but it's not just the burger places that mix up their menus abroad.
Every season, Starbucks rolls out new drinks around the world, just as they do here, but catering to different palates, holidays and weather, of course—while we're stuck in winter, Latin America and Australia are living it up in Frappuccino season. Here, the coffee giant gave TODAY.com a sneak peek of the newest drinks it's getting ready to release around the world:
Europe, Middle East and Africa: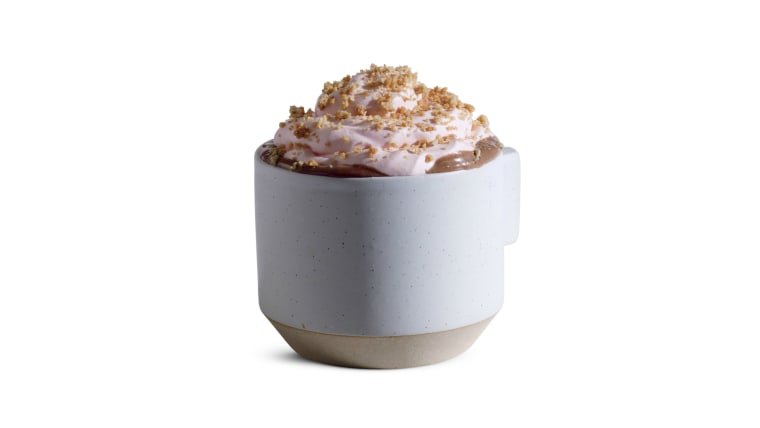 Pistachio and Rose Mocha:
Floral lovers, get ready to be jealous of this exotic latte, being introduced in European, African and Middle Eastern countries. Baristas combine espresso and steamed milk with a mocha sauce and rose-and-pistachio syrup, and top it with a pistachio-and-rose whipped cream and pistachio crumbs.
Closest version in the U.S.: Floral flavors aren't super popular here, so unsurprisingly, "There aren't any U.S. customization options that come close to the Pistachio and Rose Mocha," a Starbucks spokesperson told us, but, she adds, the Hazelnut Latte is your next closest bet.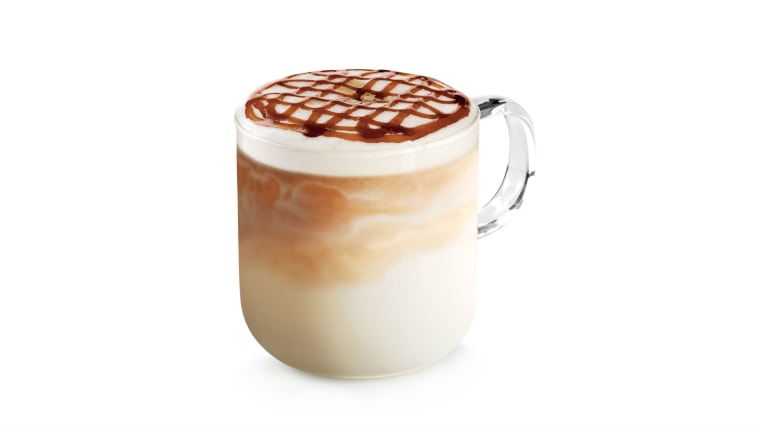 Starbucks Burnt Caramel Latte:
In this drink, steamed milk is infused with espresso, then topped with whipped cream and a burnt-caramel drizzle.
Closest version in the U.S.: Get your burnt-sugar fix by trying this Toasted Marshmallow Latte off the "secret menu."
China and Asia Pacific: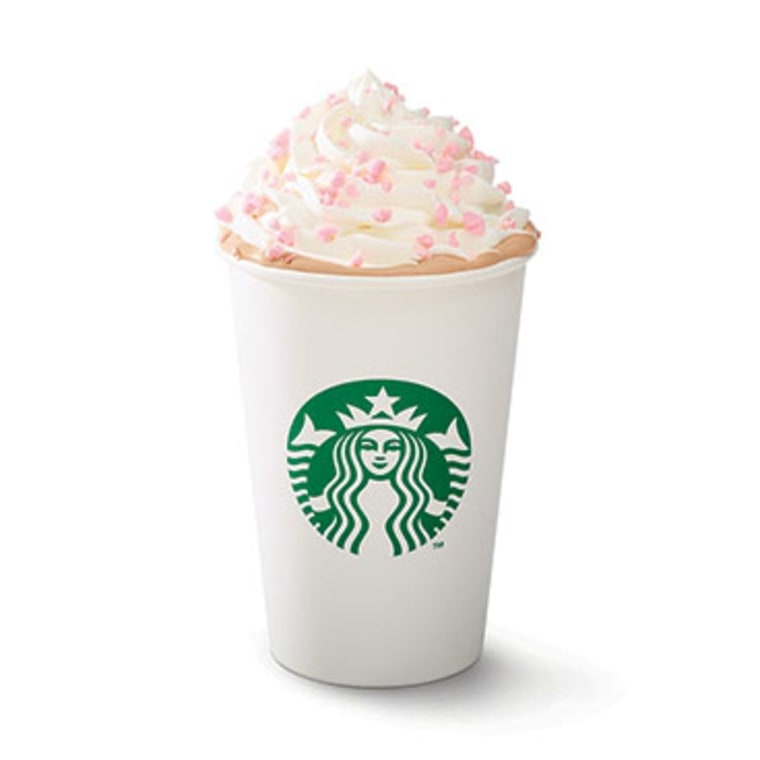 Peach Blossom Flavored Tea Latte:
Rolling out in China, this refreshing-sounding tea latte combines black tea powder, peach blossom syrup, steamed milk and cream, and is topped with peach sprinkles.
Closest version in the U.S.: A similar drink has been spotted before, in Canadian stores, according to the fan site Starbucks Melody. Order something similar by starting with an Earl Grey tea latte, and requesting peach syrup and whipped cream—though you'll probably be out of luck finding those candied peach sprinkles.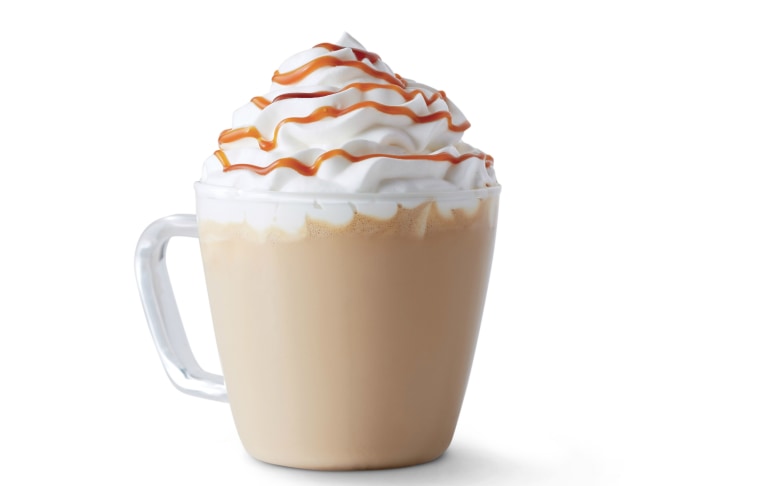 Chestnut Macchiato and Chestnut White Chocolate Truffle:
Chestnuts, which symbolize unity, are a traditional Lunar New Year food, and customers in this region went crazy when Starbucks introduced a Chestnut Latte. So this year, the chain brought it back in Asia, adding a Macchiato version and a White Chocolate Truffle version, available hot, iced or as a Frappuccino.
Closest version in the U.S.: Try a pretty spot-on version, The Roasted Chestnut, with directions from the site Starbucks Secret Menu
Cookie Latte:
Available in China, this espresso drink comes with butter-cookie flavored sauce and steamed milk, and is topped with whipped cream and cookie crumble bits.
Closest version in the U.S.: Though you'll probably have to top it with raw sugar instead of cookie crumbs, you can order a pretty close replica of the drink with this Warm Sugar Cookie recipe, from Starbucks Secret Menu.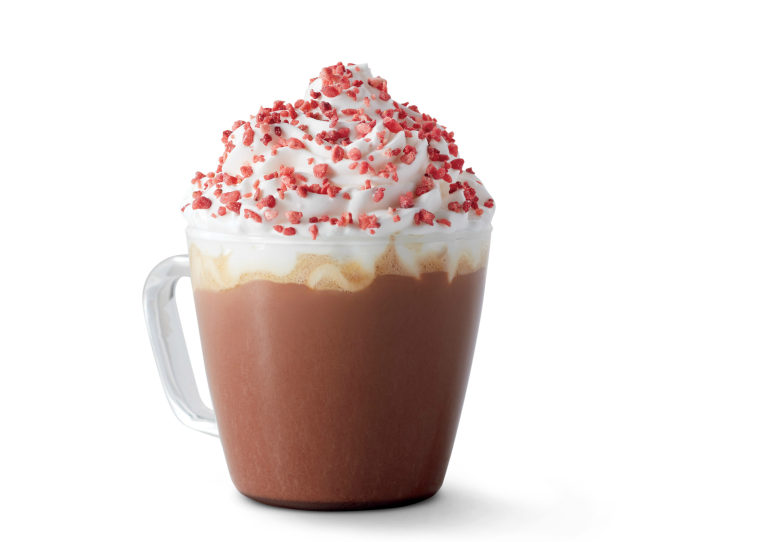 Strawberry Red Velvet Mocha:
This rich mocha, also timed to Lunar New Year for its festive color, combines red velvet sauce, mocha, steamed milk and espresso, and is topped with cream cheese frosting whipped cream and strawberry bits.
Closest version in the U.S.: For a brief time last summer, Starbucks did promote a Red Velvet Frappuccino "Fan Flavor," so chances are, stores could still make it. It calls for chocolate chips, mocha sauce, raspberry and vanilla syrup, and is topped with whipped cream.
Australia/New Zealand: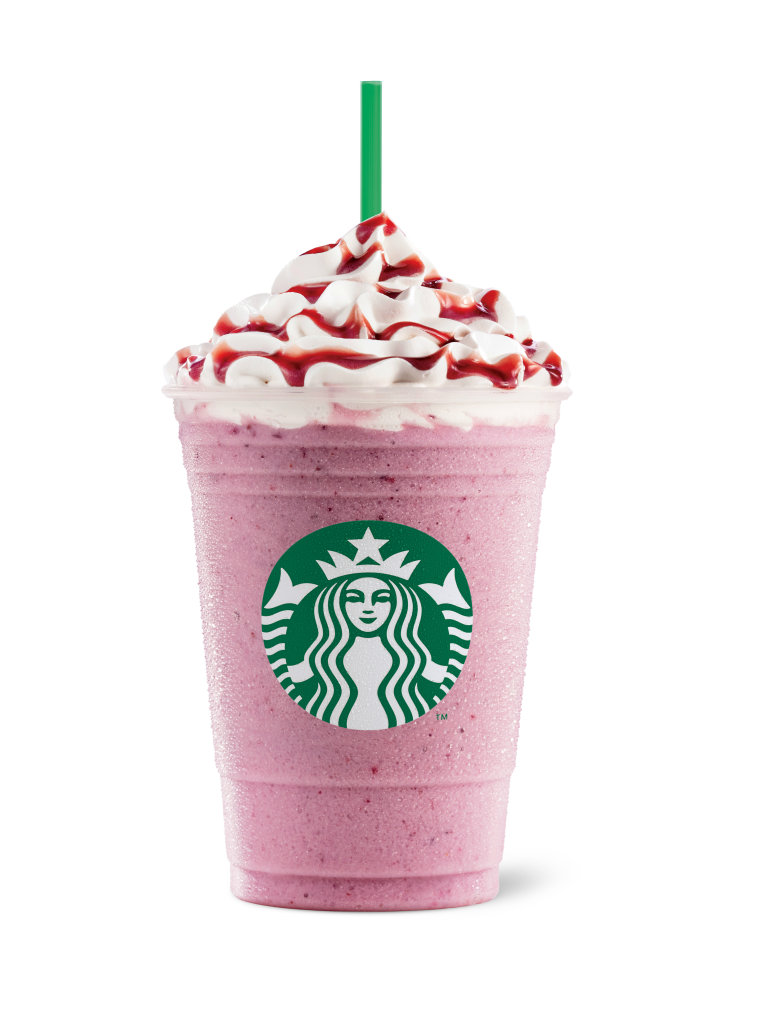 Starbucks Summer Berry Frappuccino: Down under, temps will hit in the upper 80s this week, perfect for this new fruit-flavored Frappuccino, topped with whipped cream and a tart berry drizzle.
Closest version in the U.S.: The Strawberries and Crème Frappuccino is probably the next closest thing on the official menu, but it's worth asking the baristas if they have the ingredients to pull off this secret Blackberry Cobbler Frappuccino.
Latin America: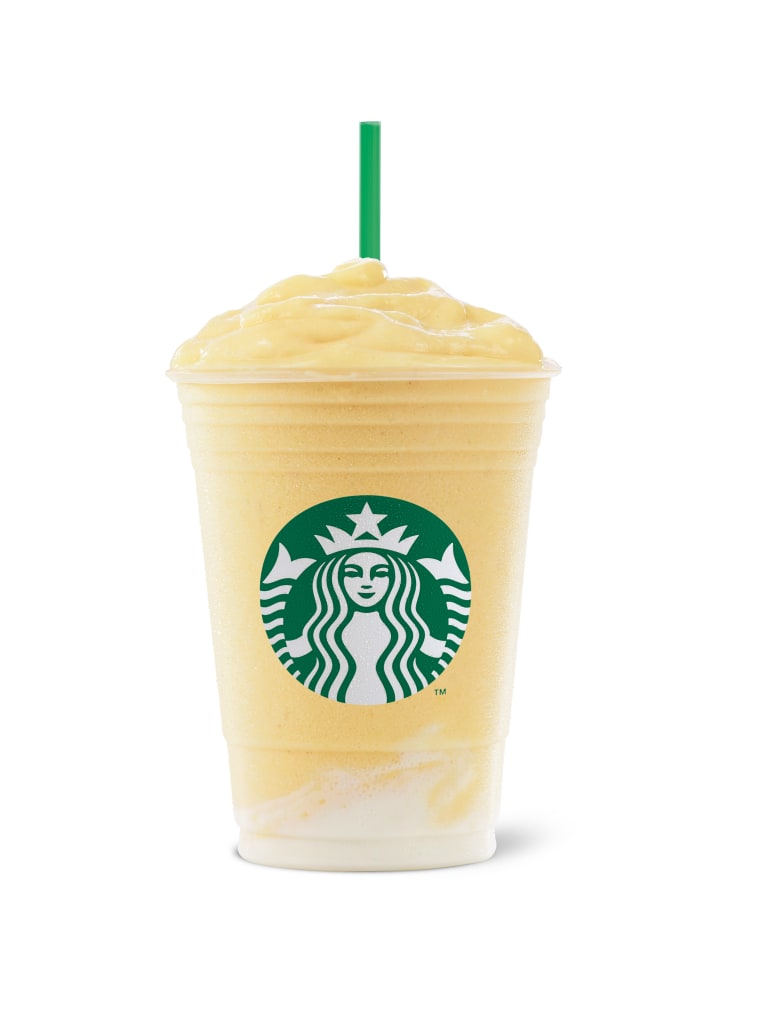 Yogurt Frappuccinos:
A blend of fruit compote, yogurt and ice, these Fraps sound like just the thing you'd want to be drinking in the Latin American heat right now; they come in flavors like passion fruit, strawberry and banana.
Closest version in the U.S.: Right now, the most similar thing you can get here is the Strawberry Smoothie, made with a whole banana, strawberry puree, milk and ice. But Yogurt Frappuccinos have also been spotted in Greece, so yogurt fans, hold out hope that they could hit U.S. stores one summer, too.