Confession: while my grammar school classmates scarfed down their snack time Oreos with glee, I was more interested in dismantling them than eating them. Even though the treat is one of America's favorite cookies, it just wasn't my thing—until now, thanks to the brand new Choco-Chip Oreo Cookies, available starting Monday, July 11.
So, what's so special about this particular cookie?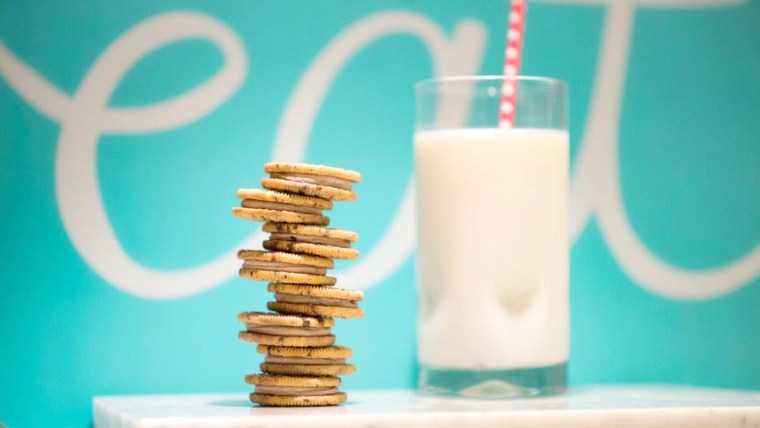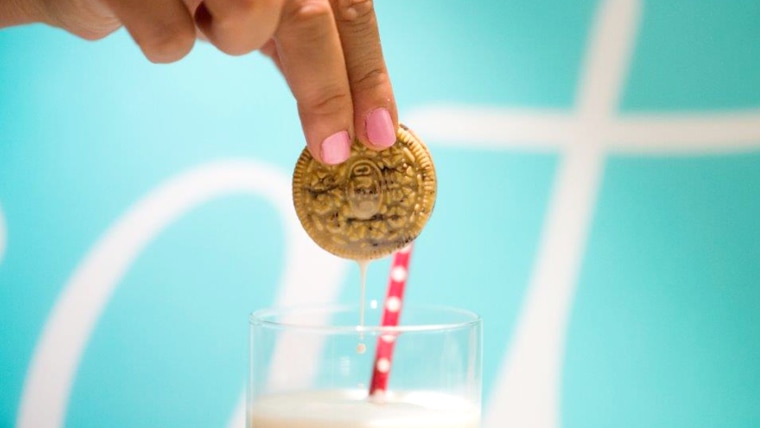 For starters, it's the first Oreo with dual-flavored wafer. The cookie has a pretty marble-like swirl of vanilla and chocolate and flecks of chocolate.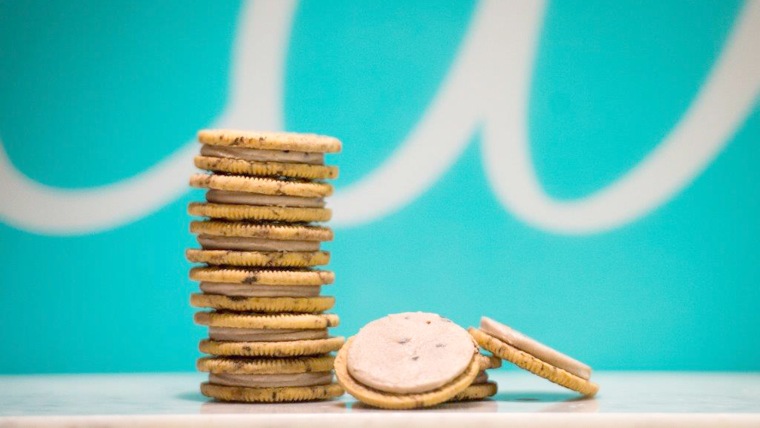 Then there's the filling has a hint of chocolate flavor and is studded with tiny chocolate bits. Altogether, the treat has a lovely caramelized flavor and strikes a great balance with its crunchy and creamy components. Anyone who is a fan of chocolate chip sandwich cookies is going to love the Choco-Chip Oreo.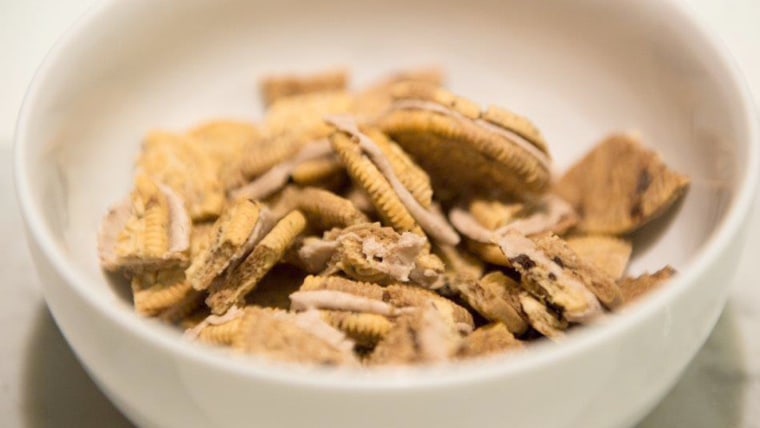 Personally, I like them so much that when TODAY photographer Nathan Congleton confessed to me that he used to pour milk directly into his package of classic Oreos, I decided that I needed to do this with the Choco-Chip cookies.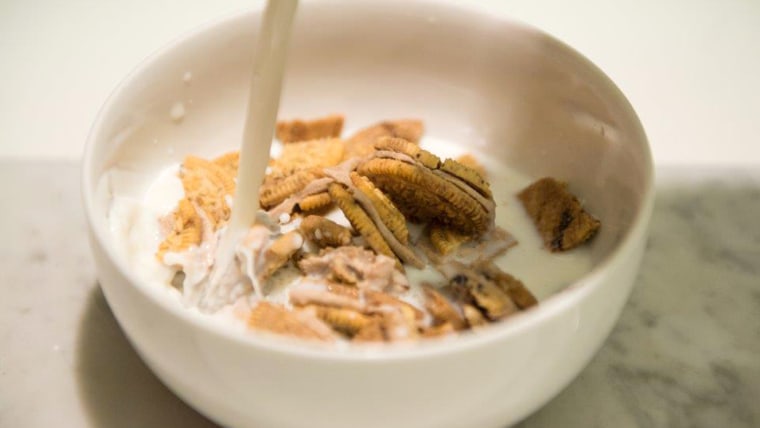 The result: Oreo Choco-Chip cereal that blows away classic milk and cookies.