Natalie Portman has been a vegan for seven years but now the prolific actress has turned her personal passion for a meat-free lifestyle into a very real project.
Portman's latest film, "Eating Animals," is a documentary based on the 2009 book by her friend, author Jonathan Safran Foer. The movie, which Portman co-produced and narrates, opened Friday in theaters nationwide.
At a Q&A panel following the film's premiere, Portman told the audience about another idea that she's been cooking up in her head.
"I'll share with you guys my dream," she told the audience, according to Indie Wire. "It would be my dream to make one of those cooking shows, but only for vegan food. It could provide you with a starter kit if you want to be a vegan."
She then added, "If anyone here wants to buy it, I'll be taking offers in the lobby after this."
While we just love the idea of Martha Stewart judging a kimchi and cashew butter creation in a vegan-themed episode of "Chopped," Portman's veganism has an impact on more than just cooking shows and her effortlessly glowing skin. It's a reflection of the causes she truly cares about — "Eating Animals" included.
"I read the book ... and immediately called Jonathan, who's a friend, and said, 'Can we make a documentary about it?' It just really illuminates all of the consequences of factory farming, which is more than 99 percent of how animals are raised," Portman told TODAY's Hoda Kotb during a Sirius XM Town Hall interview, which will air in its entirety June 25 at 1 p.m. on TODAY Show Radio.
Portman poured through the pages' shocking stats about meat production and animal mistreatment and called it quits on meat-eating and dairy for good.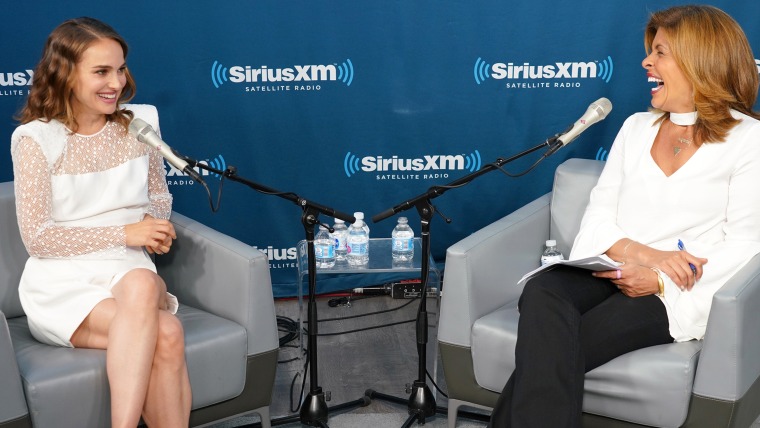 Portman also explained that animal cruelty is just a small portion of what "Eating Animals" discusses. According to the best-selling book, the impact these factory farms have on people's health and the environment can be detrimental.
"If you care about your own health, you should be concerned about factory farming," Portman said. "Less than 1 percent of farmers are doing traditional farming that is really caring about the animals... How do we discourage factory farmers as consumers?"
For Portman and other vegan fans, perhaps watching mouthwatering veggie-packed recipes cooked up by celebrity chefs is one way to start.
Erica Chayes Wida is a New York City-area based journalist and food writer obsessed with culture, poetry and travel. Follow her work on Instagram and Contently.