Academy Award-winning actress Natalie Portman may seem like the pinnacle of glamour. Her striking beauty has landed her on lists from Maxim's Hot 100 to Empire magazine's sexiest movie stars. In 2011, she made her sultry debut as the face of Christian Dior's long anticipated "Miss Dior" fragrance, and recently re-emerged nearly nude for a new "Miss Dior" shoot.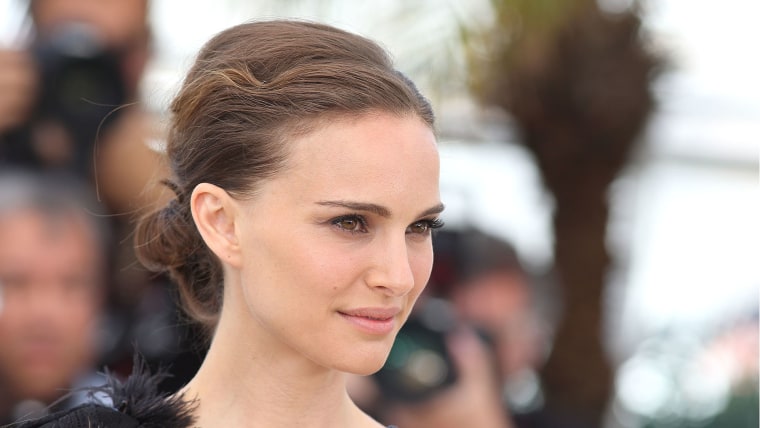 But the 36-year-old star has a lot on her plate. As a mother of two, she has better things to do than invest her time in beauty rituals.
"I've spent a lot of time getting hair and makeup done in my life. I could have written five books in that time — not that I would have. But it does feel like a lot of that time could be spent doing other positive things," Portman told New York magazine's The Cut in a recent interview.
Since she went vegan at 30, Portman says she hasn't had a single breakout. Talk about easy skin care.
At night she'll wash her face with Joelle Ciocco face wash and toner, then moisturize with Pai organic eye cream. Occasionally, she uses the brand's face mask or rose oil.
"I like the way all these products smell. They feel nice, and the scents make a difference," Portman told the fashion website.
While the actress has her diet to thank for her clear complexion, it's her mother who instilled in her a carefree approach to beauty.
"I was lucky enough to have my mom never really talk to me about external beauty in any way. She was always focused on being a good person, and kindness. It was really how you behaved and feel about yourself and not to try to look a certain way for other people," said Portman.
Of course, she doesn't completely write off makeup, which she views as "fun and artistic." She's been known to glam up for professional events, and alternatively, go makeup-free.
"It's like the way I feel about feminism — women should be however they want to be," Portman said. "If you don't want to wear makeup, no one should make you feel like you're less than. If you want to wear a lot, they also shouldn't make you feel less than."