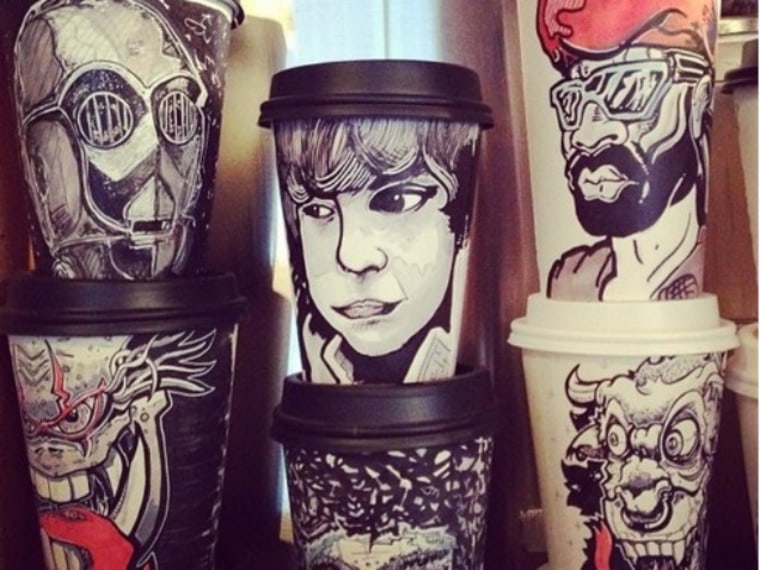 When you're getting your cup of morning joe at the coffee shop and you see your name ludicrously misspelled with a Sharpie marker for the millionth time, you're probably thinking: Wouldn't it be nice, one of these days, to get a cup with a bit more attention to detail?
Enter designer and illustrator Miguel Cardona Jr., who creates beautiful works of art on coffee cups. Even better: He sells the cups and donates the proceeds to the group Project Night Night, which supports homeless children by giving out packages of necessities and cozy extras like stuffed animals. Turns out each cup he sells amounts to one care package for a kid in need. (Awesome.)
Cardona told us he was inspired to create his first masterpiece after a barista at a cafe jauntily placed a napkin around his cup of coffee. "I drew a little guy around [the napkin, which served as a scarf], and posted it on Instagram. The next day I drew something different, and continued on from that point, making them more elaborate. It just became a way for me to meet people, both online and in person."
He says each cup takes from 20 minutes to three hours to create, and as of now, has only sold them out of the café and on Facebook.

How did he decide to donate the money he raised to Project Night Night? "The homeless problem in San Francisco is bad, and expands to families," Cardona explained. "I did a little research and came up with Project Night Night...seemed like a good fit."
As for his favorite piece ever, he says it actually wasn't even his own creation: "I sat with one of my friends just before moving to San Francisco and changing careers. I asked her to draw on some cups with me, as we are both artists. I drew a lion, she drew a beautiful peony flower and we exchanged the cups. I got hers tattooed on my left arm the following day."
Check out more of Cardona's works—including the one that started it all: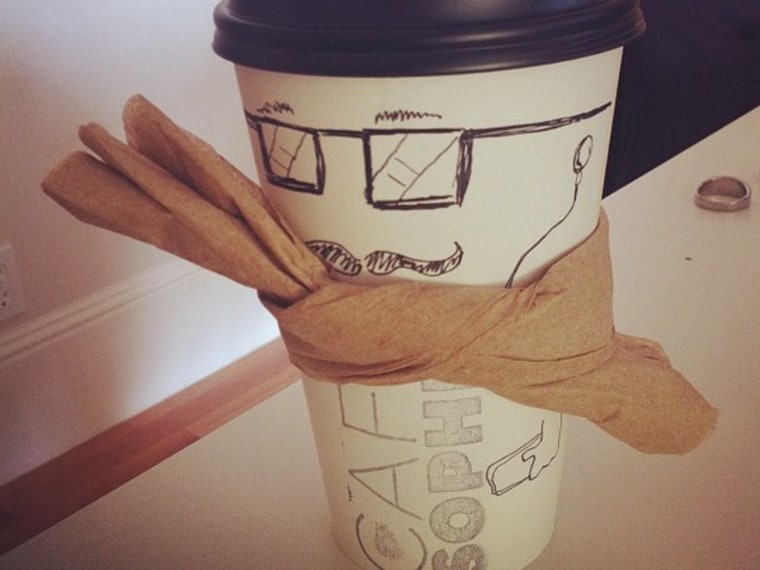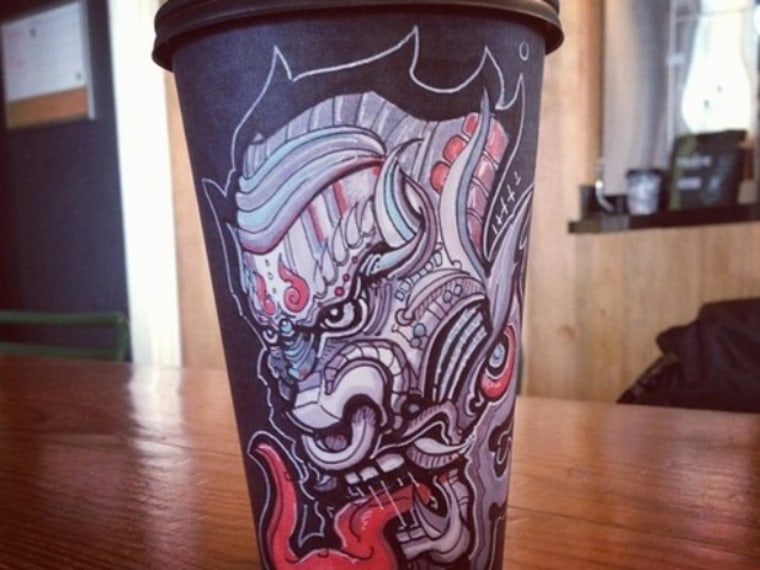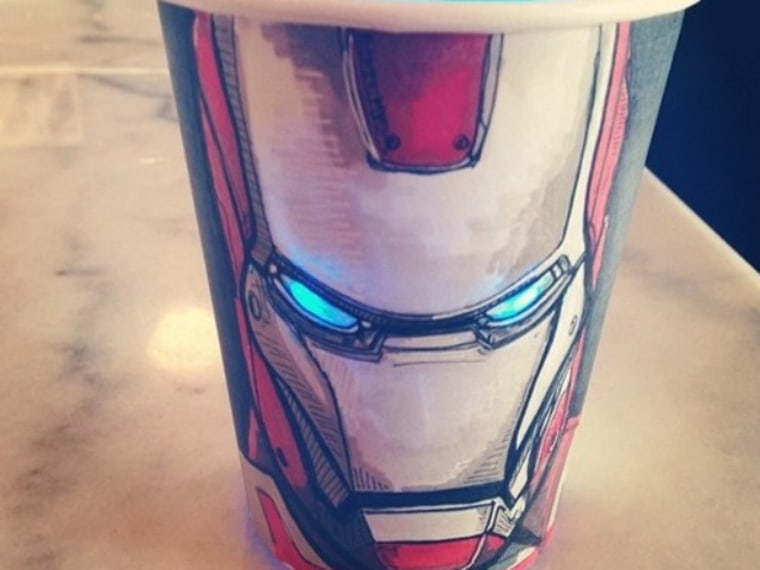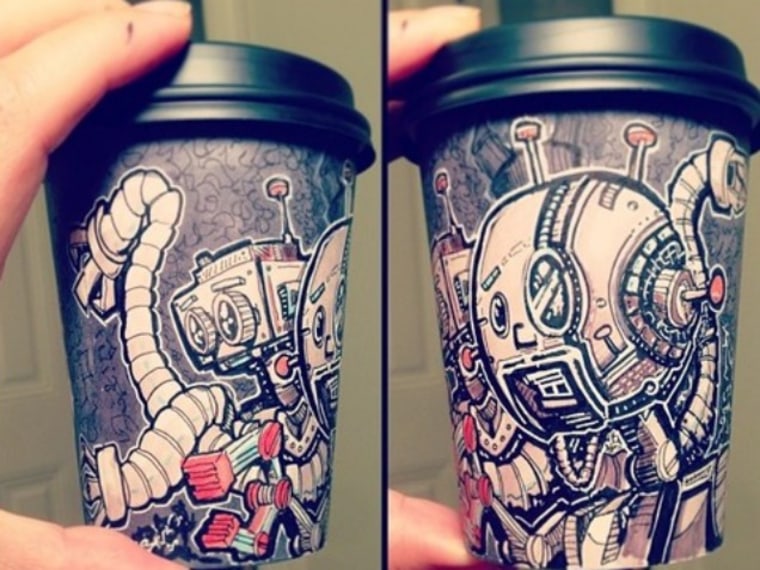 Alesandra Dubin is a Los Angeles-based writer and the founder of home and travel blog Homebody in Motion. Follow her on Facebook, Google+ and Twitter.