McDonald's is about to give you even faster food. That's because the chain is currently working on a mobile system that will allow customers to order and pay ahead of time, meaning you'll be able to pick up your food without having to wait in line or for the items to be prepared.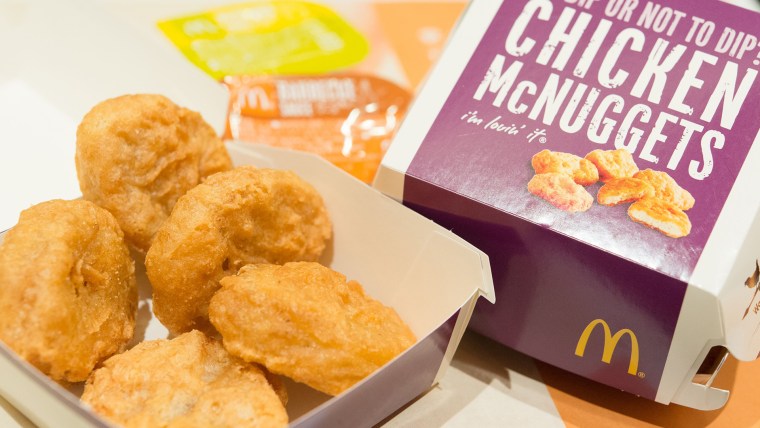 According to a report from Eater, this new feature will be available at all 14,000-plus of its U.S. locations by the end of the year.
It'll be great for those who don't have a lot of time for a lunch break, but are really craving those McNuggets — you know who you are. And if you happen to get a late night snack attack for a Big Mac, it'll cut down on the time you spend in the store waiting for your food.
Another benefit besides time? Eater says there's evidence that shows these mobile ordering systems can help improve order accuracy, too. For example, if you ask for no onions, a team member might not hear it in person, but the request is hard to miss when it's in print on a mobile order.
McDonald's isn't the first chain restaurant to implement this kind of system. Taco Bell, Domino's and Chick-Fil-A have been doing this for a while. Starbucks has also taken advantage of our cell phone obsession. In fact, by 2016, 25 percent of the coffee chain's total transactions were happening through its mobile app. We wouldn't be surprised if the McDonald's version becomes a big hit too.