Ina Garten was nearly 30 years old with no experience as a professional chef (working full-time writing nuclear energy policy for the federal government), when she decided to chase her dream.
At the time, Garten, now 70, was living in Washington, D.C., with her husband, Jeffrey, while working for The Office of Management and Budget for President Gerald Ford, and then President Jimmy Carter.
"I really loved (the job) because you felt enormous weight of what you're doing is going to the president,'' Garten told Willie Geist on Sunday TODAY. "And then after about three years, I thought, nothing's happened."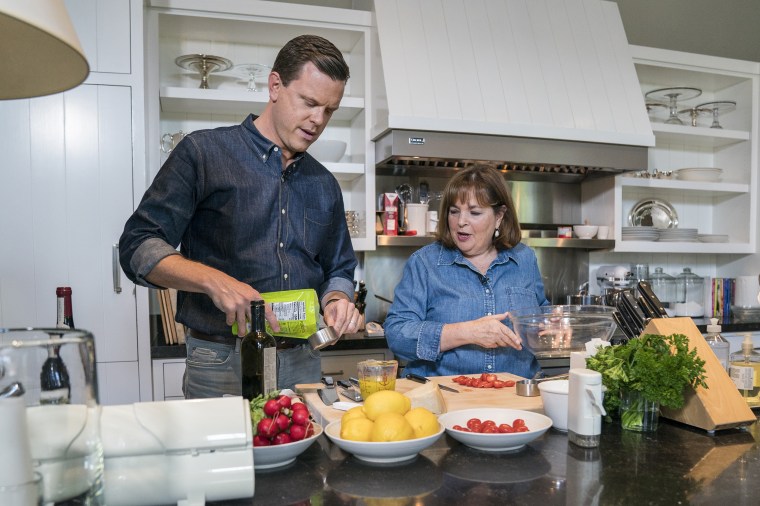 She had been indulging in her love of cooking at home when she came across an advertisement in 1978 for a small specialty food store for sale in Westhampton Beach, New York, a place she had never been.
When she brought up buying the store whose name she would make famous, Jeffrey was on board to make the risky move to New York so she could run "The Barefoot Contessa."
"When I hesitated like 'I don't know anything about this subject,' he said to me, 'I think the best anybody could ever get is if you love it, you'll be really good at it,''' she said.
The Brooklyn-born chef never went to any cooking school, but her love of food had been fostered by a trip to Paris with Jeffrey in the early 1970s. It was there that she discovered fresh food markets and the recipes of Julia Child.
"I bought both of her books, 'Mastering the Art of French Cooking,' and I literally worked my way through those books,'' she said. "And if I didn't get it right, the soufflé didn't come out right, I'd do it again and again and again."
That gave her the confidence to take over a small store called "The Barefoot Contessa," which she ran for nearly 20 years before selling it in 1996.
"I felt if the store was fun and it felt like a party, and there was music cranked up, and there were samples of things to taste, and somebody was happy to see you, that people would be drawn to it,'' she said. "And I think that really worked."
She then took another leap of faith after she sold the business when she self-funded "The Barefoot Contessa Cookbook," which became a best-seller.
It also put her on the radar of The Food Network, and where "Barefoot Contessa" is one of the channel's longest-running shows after 16 years.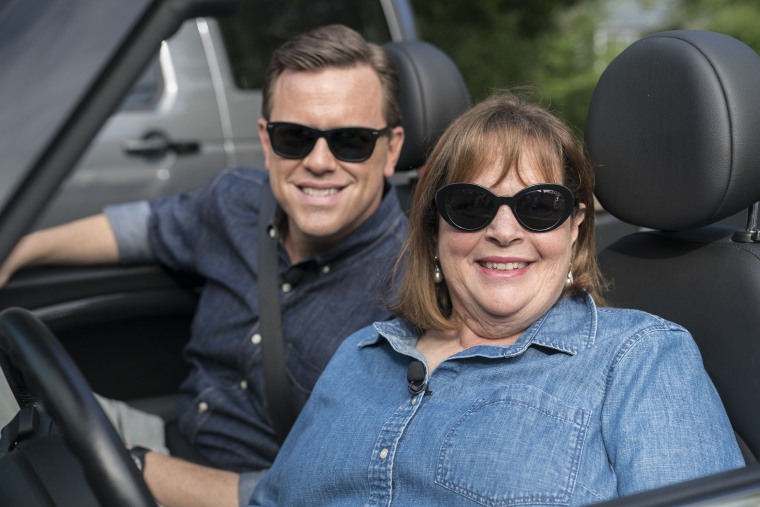 "I was like, there's no way,'' she said about initially doing a show. "I just would send them away and they'd keep coming back. I just couldn't imagine anybody would want to see me on TV."
She and Jeffrey have lived in the same house in East Hampton on Long Island for 25 years. Their home also doubles as the set for her show, which is shot in "The Barn" on their property.
Garten's journey from a budget analyst to a world-renowned chef without any training and a leap of faith is reflected in her latest cookbook, "Cook Like a Pro."
"(It's) just who I am; I'm not an actress, so I don't try to be anything else,'' she said. "And I think that comes across as being true, which it is, as opposed to somebody who's trying to get your attention."