Not the type to wear your heart on your sleeve? Then put it on a plate — or in a lunchbox. These heart-shaped treats will please both adults and kids. So go ahead, nourish their bellies, please their palates and let the sweet heart shape reveal how you feel this Valentine's Day.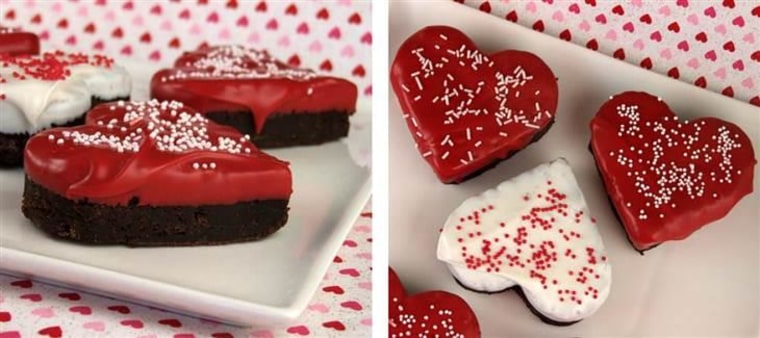 1. Chocolate-dipped brownies: What's to love about brownies? Just about everything. But dipping brownies cut in the shape of hearts into red and white melted chocolate makes them out of sight.
2. Heart-shaped pancakes: Start their day off with a smile by making a breakfast they're sure to love. Simply pour pancake batter into a heart-shaped pancake mold placed directly on the griddle, or use a squeeze bottle (or a zip-top bag with the tip snipped off) to pipe the pancakes into the perfect shape. Bonus points for serving something red, such as fresh berries or strawberry preserves, alongside.
3. Love-ly eggs: Got that heart-shaped pancake mold? Spray it with a little oil and then crack an egg into it for your savory breakfast–loving sweethearts. Your loved ones crave a more substantial breakfast? Use a cookie cutter to remove a heart shape from the middle of a slice of bread, then fry an egg up in it for a extra-special toad in the hole.
4. Heart-shaped Rice Krispies pops: Give your little (and big) ones a lunch they'll be excited to open by adding these colorful heart-shaped Rice Krispies Treats. Add a stick to make it a pop for a no-mess treat that's fun to eat.
5. A sandwich they'll love: Not so into putting desserts in the kiddo's lunchbox? Simply use a heart-shaped cookie cutter to press a charming shape into your dear one's sandwich.
6. Fruit, too! Or, use a small heart-shaped cutter to turn ordinary fruit into a Valentine's Day–worthy lunchbox treat. This works best on wide fruit that you can cut flat, such as watermelon or cantaloupe. Even better? Turn strawberries into hearts with a few clever cuts (see how at craftybaking.com).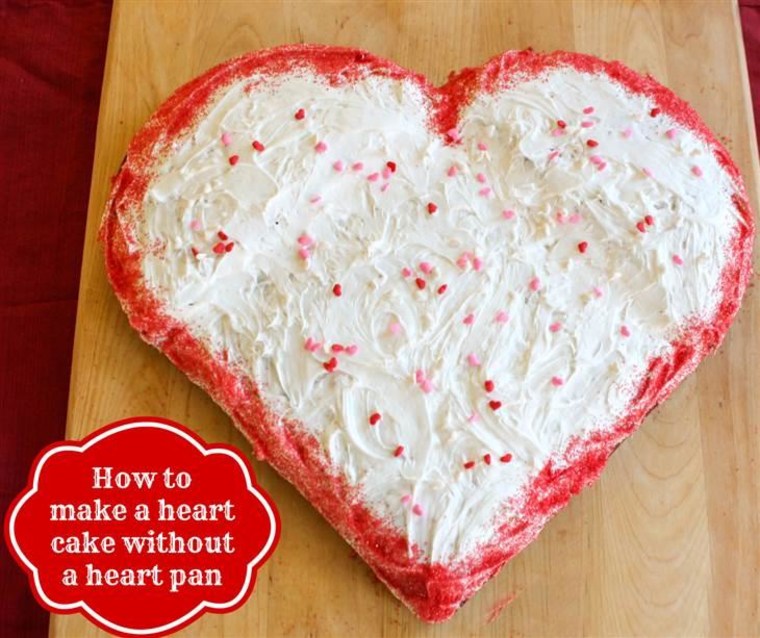 7. Heart-shaped cake (without a special pan): Don't have heart-shaped baking accouterments? Not to worry. With ordinary round and square baking pans, you can make an awesome heart-shaped cake.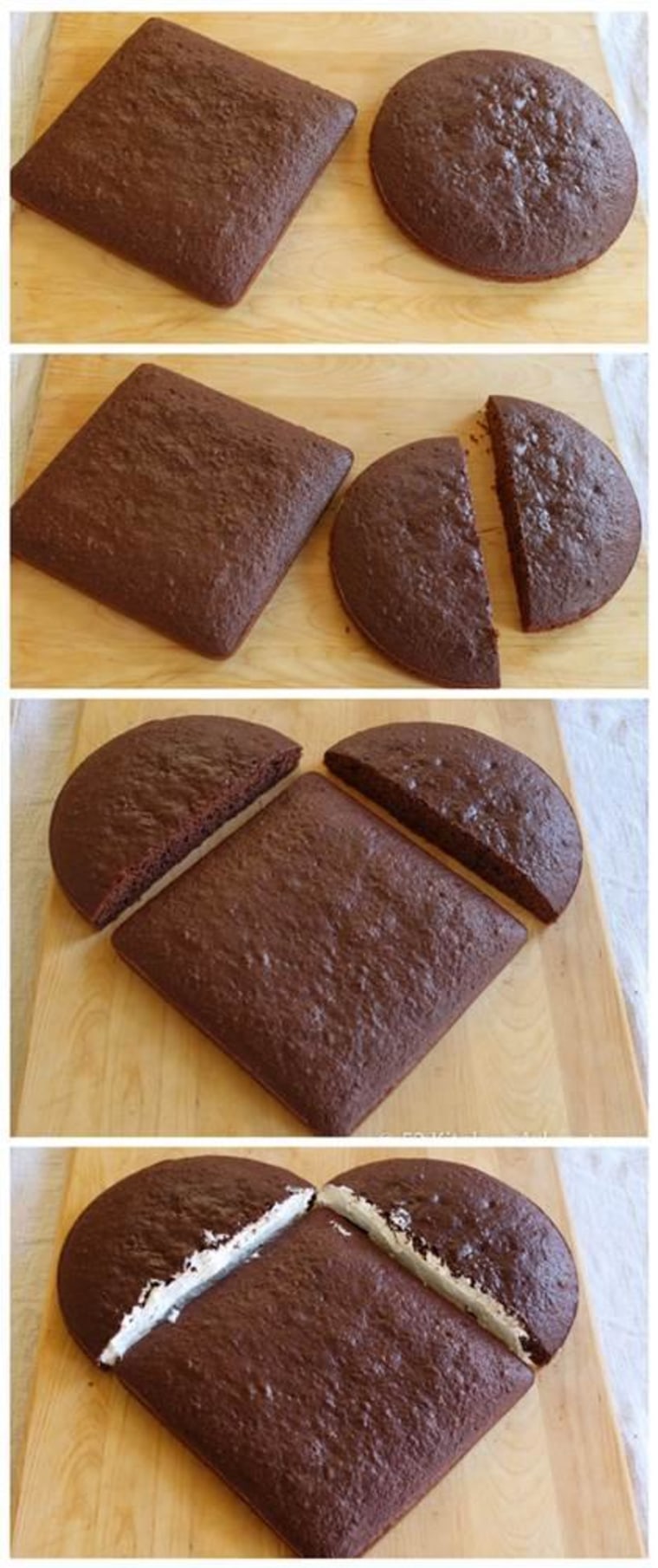 And once it's frosted, they'll never be the wiser that you made the cake from everyday shapes. Make it even more special by piping conversation heart sayings across the top.
8. Soup with heart-shaped toasts: There are bound to be some sweethearts who don't actually like sweets. (Hey, we can't all be perfect.) You can still show them a little love by cutting heart shapes out of pieces of toast and floating them on top of a warming bowl of soup.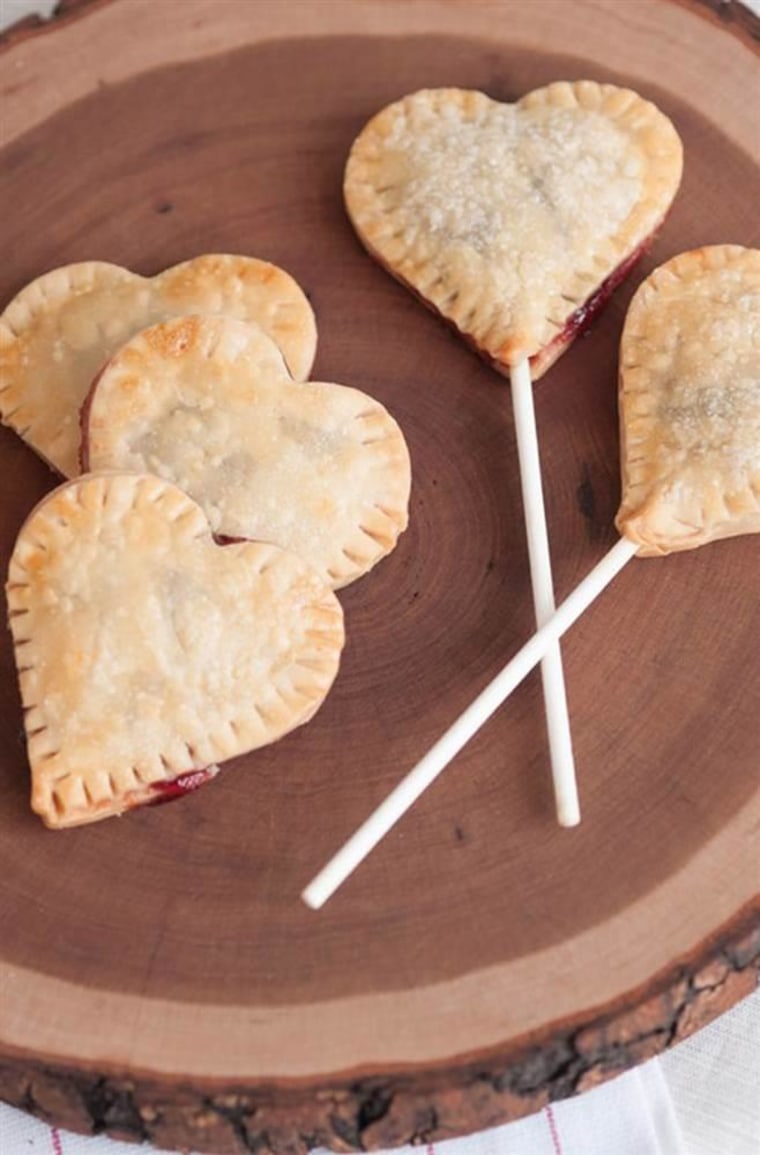 9. Heart pie pops: Filling these tiny pie pops with raspberry jam or cherry preserves make a bold and delicious declaration of love. The best part is that they're easy to make and super versatile: Fill with stewed fruit, nuts and chocolate or even savory fillings to suit your sweetheart's taste. Plus, these pops get even easier to make if you use store-bought pie dough.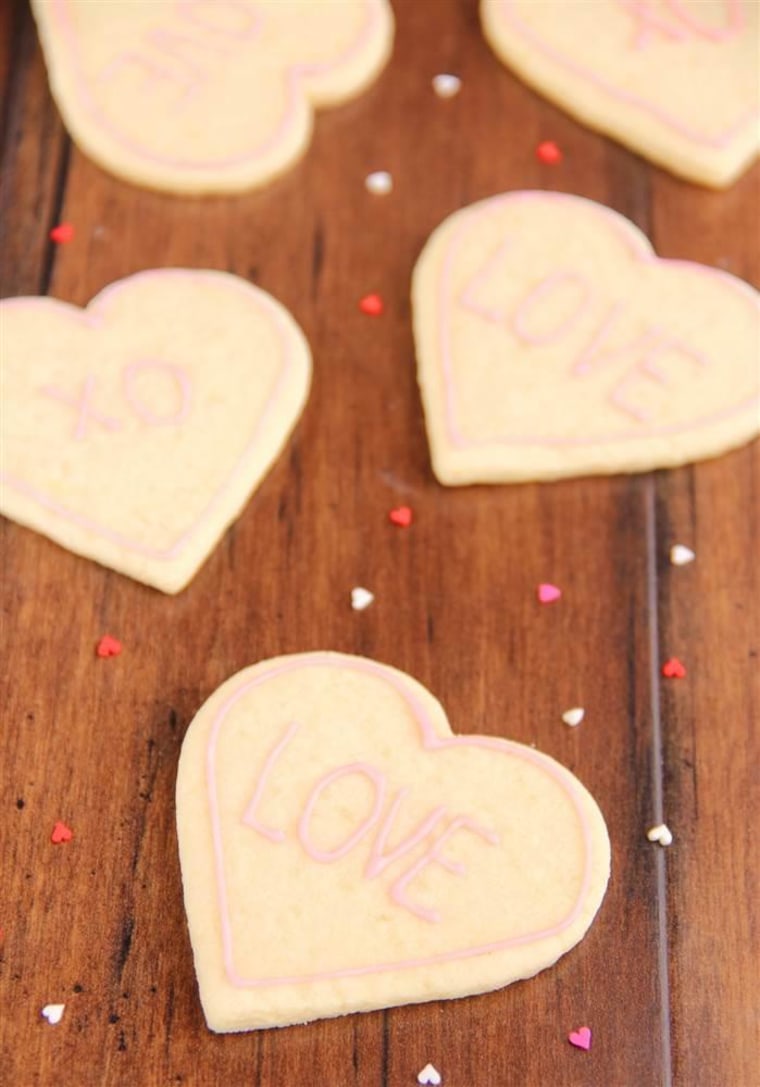 10. Skinny heart-shaped sugar cookies: Is your sweetheart trying to lose weight? Whip up a little treat that won't derail his or her diet with these skinny heart-shaped sugar cookies. They're lower in fat and calories than ordinary cookies, but they taste just as decadent. That's so thoughtful of you!
11. Sweetly shaped pizza: Like to make pizza from scratch? Simply shape the dough into a heart rather than an ordinary round or rectangular shape. The red tomato sauce will give it a little extra oomph.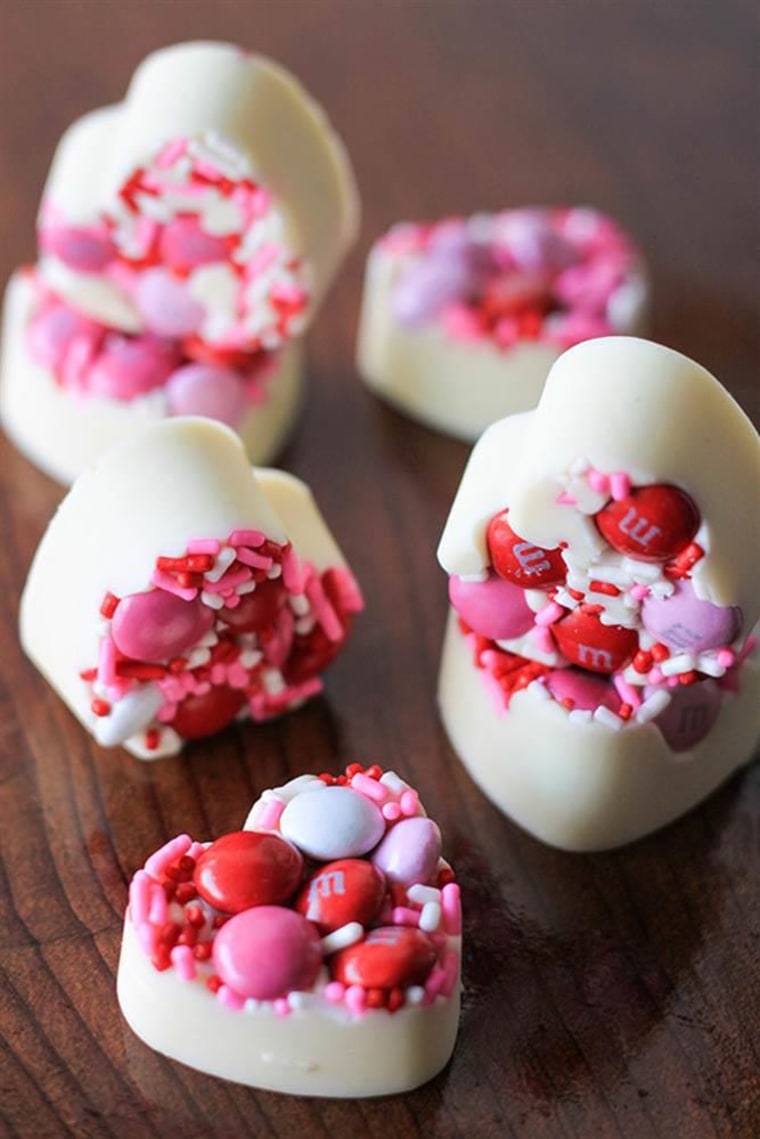 12. Valentine's Day white-chocolate bark bites: These tiny white-chocolate treats only look complicated, but they couldn't be easier to make, thanks to little heart-shaped silicone molds. Don't worry: Your dears won't love you any less for making them such a trouble-free treat. Besides, it's our little secret.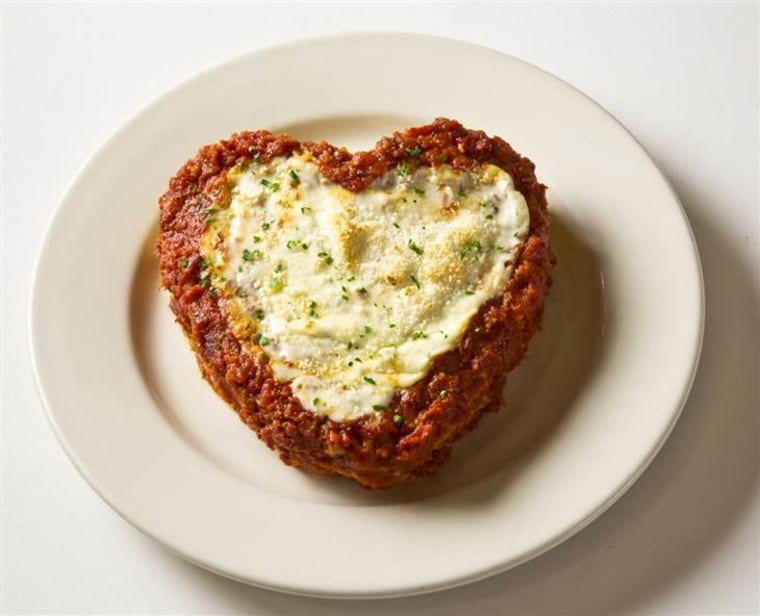 13. Heart-shaped lasagna: Give your sweetie a cheesy Valentine, with this heart-shaped lasagna recipe created by Buca di Beppo corporate executive chef David Springett (recipe below).
This article was originally published Feb. 3, 2015 at 4:55 p.m.