Celebrity chefs like Ina Garten make us want to cuddle up with a warm bowl of oatmeal in the morning.
While Gordon Ramsay, on the other hand, sometimes makes us want to throw that bowl against a wall and call it "rubbish."
Ramsay's over-the-top television personality is hard for some to stomach, and it's now led to a social media uproar against his new food show that's set to air on National Geographic next year.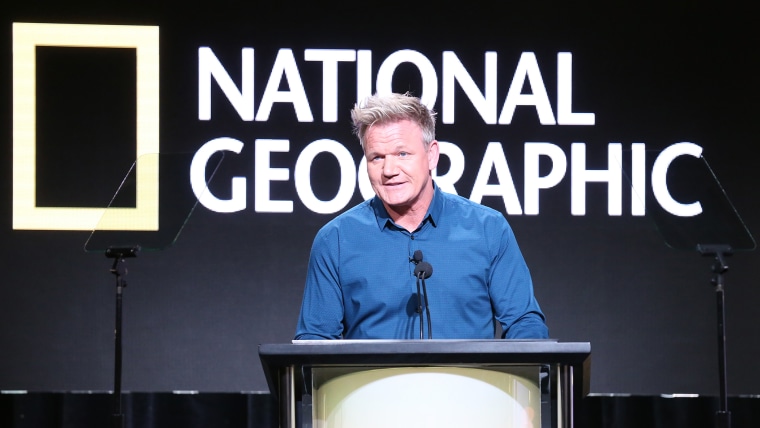 On Wednesday, the network announced the new series, called "Uncharted," will premiere in 2019. The series will feature Ramsay embarking "on anthropology-through-cuisine expeditions" to foster relationships with interesting people and flavors around the globe. Each episode will end with a "friendly competition."
But Ramsay's history of terrorizing chefs in episodes of "Hell's Kitchen" and "Kitchen Nightmares" has many up in arms on social media who are concerned that Ramsay's iconic verbal outbursts will do little to create a positive impact on other cultures and their cuisines.
Chef, restaurateur and TV personality Eddie Huang tweeted that "Uncharted" is the "last thing the food world needs right now..."
One tweeter said Ramsay is the "opposite" of the late Anthony Bourdain, who brought his "compassionate" nature to the world through his series, "Parts Unknown." Many other fans of Bourdain had similar reactions, with one calling the show a "horrible idea."
Some, however, defended Ramsay, reminding Twitter of Ramsay's foundation of "world travel and study."
Another person posted a video that portrays a Vietnamese chef putting Ramsay's pad Thai to shame —perhaps foreshadowing a more humble Ramsay on "Uncharted."
Others just wish the competition part of the program would be axed.
When reached via email, a spokesperson National Geographic released the following statement: "We are disappointed that the announcement of our upcoming series with Gordon Ramsay was taken out of context. With National Geographic's storied history of exploration, our plan with this series is to celebrate and learn about local cultures around the world. In partnering with Ramsay — a well-known adventure enthusiast — we are going to fully immerse viewers and give them a glimpse into surprising and unexpected cultures and local flavors."
Of course, Ramsay isn't all about yelling and screaming at sub-par chefs. After all, he has displayed some darling exchanges on "MasterChef Junior," portraying his more tender, paternal side. And leading up to the premiere of "Gordon Ramsay's 24 Hours to Hell and Back," Ramsay granted wishes to 32 children in just 24 hours with the Make A Wish Foundation.
An official premiere date for "Uncharted" has not been announced but the series is set to start production this fall.