Chef Gordon Ramsay may be used to "kitchen nightmares" but this time, he got to make dreams come true with the Make-A-Wish Foundation.
The celebrity chef who is best known for bulldozing over cooking show contestants in restaurants and kitchens around the world recently revealed he has a surprisingly sweet side when it comes to helping kids.
Ahead of the premiere of Ramsay's new show, "Gordon Ramsay's 24 Hours to Hell and Back," Make-A-Wish challenged the chef to grant 24 wishes to children with critical illnesses in just 24 hours.
"Trust me, that's a challenge I would gladly accept. So let's get to work," Ramsay said.
Ramsay called on celebrities like Katy Perry, James Corden, Jay Leno, Duff Goldman and more and was able to surpass the goal, granting 32 wishes to kids in person and by phone in one day.
"Hello gorgeous," Ramsay said to Brandi, a 14-year-old with a heart condition, by video chat. Brandi will get to meet Ramsay in his kitchen, where he encouraged her to send the food back if she didn't like it.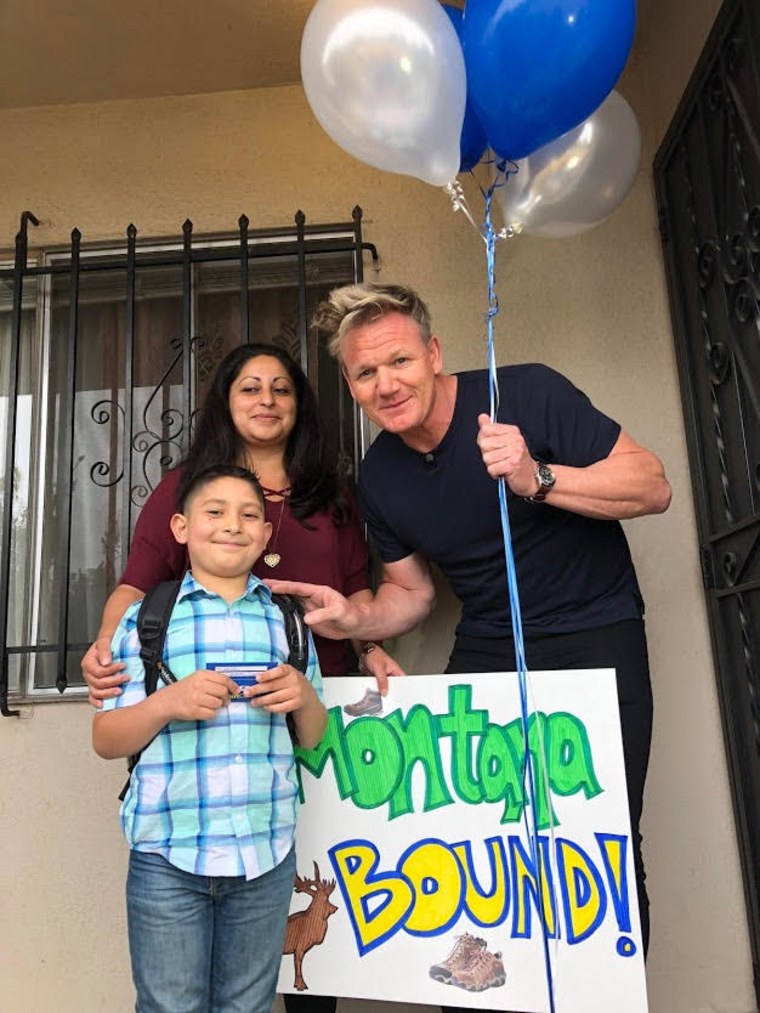 The chef also surprised 16-year-old Timothy, who wanted to build his own computer, and 7-year-old Aksel who dreamed of heading to Montana.
"Getting a chance to meet these incredible kids and seeing their strength and understanding their excitement is mind-blowing," Ramsay said. "They think that they've had their wish come true but if only they knew that they've made my day, in fact they've made my year. That's how important it's been."
For those who watch Ramsay's tearjerker moments on "MasterChef Junior," his soft spot isn't a total shocker. After all, Ramsay is quick to claim his proudest role: "embarrassing dad" to four.
This isn't the first time a celebrity chef has met a young fan with a critical illness. Earlier this spring, Guy Fieri cooked up some barbecue with "Chopped Junior" winner Fuller Goldsmith. And it's not the first time that Ramsay has worked with Make-A-Wish, either.
On Twitter, some fans have caught on.
One called Ramsay "a tough man on the outside" with a "big heart."
Another tweeter shared the sentiment.
We'll hold Ramsay's teddy bear image close to heart the next time we see him yelling at another home cook.
Erica Chayes Wida is a New York City-area based journalist and food writer obsessed with culture, poetry and travel. Follow her work on Instagram and Contently.