If you had to picture what "Barefoot Contessa" Ina Garten had for breakfast, you might imagine a repast fit for a king: fluffy scrambled eggs, warm bagels, crispy bacon, fresh diced fruit ... OK, we're making ourselves hungry.
But you would be mistaken. As Garten, who hosts "Cook Like a Pro" on the Food Network, tells Bon Appétit in a new interview, she actually keeps things quite simple. Also, she never varies her choice, apparently!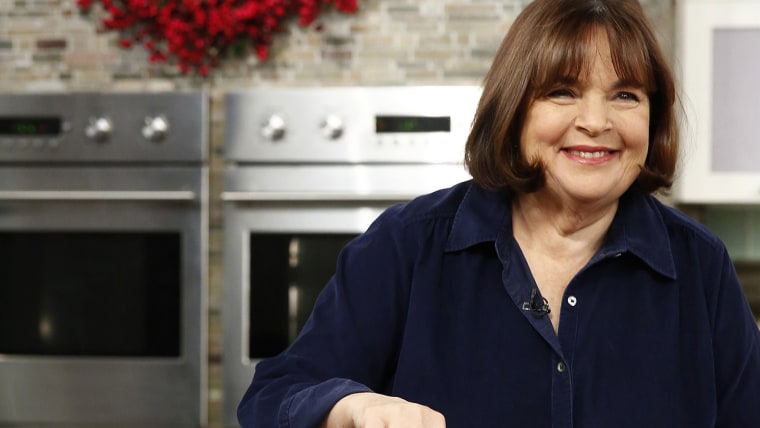 "I've had the same thing for breakfast every single day for 10 years: coffee and McCann's quick-cooking Irish oatmeal with lots of salt," she told the publication.
Why salt? "I don't want it to taste like wallpaper paste," she added.
We bet she's got the configuration down pat by now. "Sometimes I test a recipe 25 times until I get exactly what I'm looking for," she said, "and after spending a whole day cooking something, I don't want to eat leftovers or ever see it again."
Simplicity is the rule for the day when she's making food solo, which rarely happens, she said: "I would never make a meal just for myself — I wouldn't even begin to think about it! Avocado toast with a fried egg is about the most extravagant thing I'd make."
But that doesn't mean everything she has around the house is fresh-made or extremely healthy; Garten is only human. "My assistant, Lidey, shops for me to save having to go to the grocery store on the weekend," she said. "If I go to the store myself, sometimes I end up impulsively getting the two forbidden things: Tate's chocolate chip cookies and vanilla Häagen-Dazs, if I'm being really bad."
We understand the impulse, after all that oatmeal!
Follow Randee Dawn on Twitter.