As any Girl Scout cookie lover will tell you, one season of those addictive little boxes is never enough to satisfy a fix. Luckily, this December, we'll be able to enjoy the taste of three of our favorite Girl Scout cookies ... in the form of yogurt.
This month, Yoplait is releasing two versions of its Whips! yogurt, which has an airy, mousse-like texture, and one Original-style yogurt, in various Girl Scouts cookie flavors.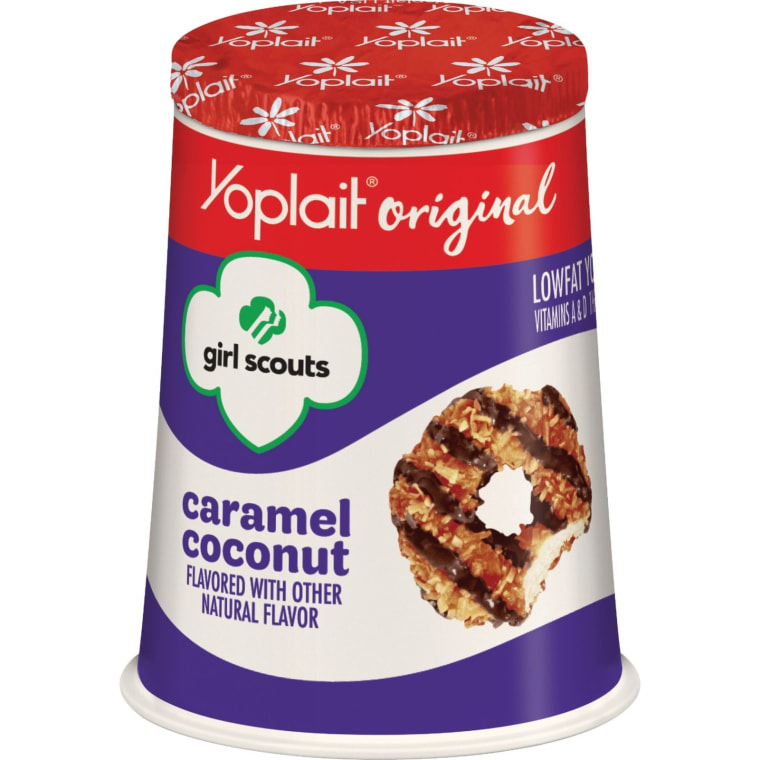 This isn't the first time Girl Scouts of the USA has partnered with another brand to share its cultishly addictive flavor profile with other food forms. Last year, Pillsbury released cookie flavor-inspired baking mixes and General Mills (which owns Yoplait) released limited-edition Girl Scout breakfast cereals. The new yogurt isn't going to be a limited-edition thing, however. From now on, you'll be able to eat your Girl Scout cookies with a spoon for every breakfast.
The Whips! yogurt versions include Thin Mints and Peanut Butter Chocolate — the flavor we all know as either Tagalongs or Peanut Butter Patties — and the original-style yogurt will be Coconut Caramel-flavored (Samoas, is that you?). The flavors contain no gluten or high fructose corn syrup and are made with live and active cultures.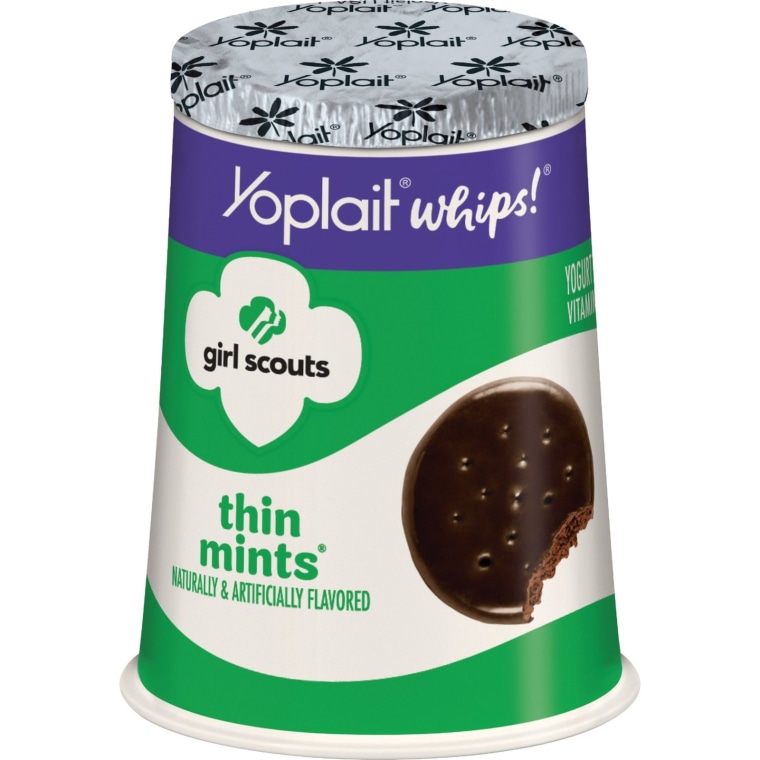 The Whips! flavors will be sold in 4-ounce cups, while the Coconut Caramel Original-style yogurt will be sold in 6-ounce cups. Each flavor will set you back 160 calories a serving, has 3 or 4 grams of fat, and between 20 to 22 grams of sugar.
If this all sounds a little familiar, it is: Yoplait launched a limited-edition caramel-coconut yogurt flavor in 2015, but it was not Girl Scout-branded (though some connoisseurs found the aroma quite similar).
Could 2016 S'mores-inspired cookies be next to get the yogurt treatment? Only time, and the public's eagerly waiting spoons, will tell.